IGM Colloquium: The Mechanics of Soft Solid Interfaces 26 September
08.09.2017
Next IGM Colloquium
Tuesday 26 September 2017 noon MED 0 1418
The Mechanics of Soft Solid Interfaces by Prof. Dr. Eric Dufresne
The IGM colloquium features invited speakers giving introductory talks on varied current research topics in Mechanical Engineering and related disciplines.
Where? - MED 0 1418 (Auditorium)
When? - Tuesdays noon
Who? - Students, researchers, faculty and everyone else interested in learning about different aspects of Mechanical Engineering
Please join as Tuesdays at noon!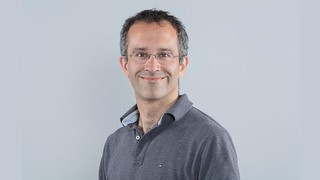 07.09.17 —
Eric Dufresne is the Professor of Soft and Living Materials at ETH Zürich. Previously, he was a professor in the Department of Mechanical Engineering at Yale University. His research interests include mechanics and morphogenesis in living and engineered systems.
Read the whole article