IGM Colloquium: Transition to turbulence in Couette-Poiseuille flow
04.12.2017
                                                  ### Next IGM Colloquium ###
Tuesday 5 December 2017 noon MED 0 1418
IGM Colloquium: Transition to turbulence in Couette-Poiseuille flow by Dr. José Eduardo Wesfreid
The IGM colloquium features invited speakers giving introductory talks on varied current research topics in Mechanical Engineering and related disciplines.
Where? - MED 0 1418 (Auditorium)
When? - Tuesdays noon
Who? - Students, researchers, faculty and everyone else interested in learning about different aspects of Mechanical Engineering
Please join us tomorrow at noon!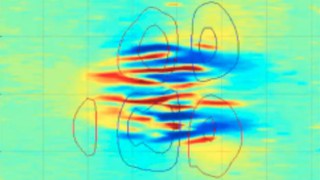 01.12.17 —
We study the subcritical transition to turbulence in the plane Couette-Poiseuille shear flow with zero mean advection velocity. 
Read the whole article