Contemplate the nature of robotics at EPFL Pavilions
EPFL Pavilions re-opens its exhibition Nature of Robotics which offers perspective on robotics in a human and organic environment.

At the entrance of Nature of Robotics a couple of robotic snails slither around the floor, leaving behind slimy trails. Two visitors, young boys, enter the exhibit and squat next to the slimy creatures, trying to follow both of them at once. Docents come over to explain that the robotic snails are part of an art instillation called "Maybe" imagined by Swiss artist Urs Fischer.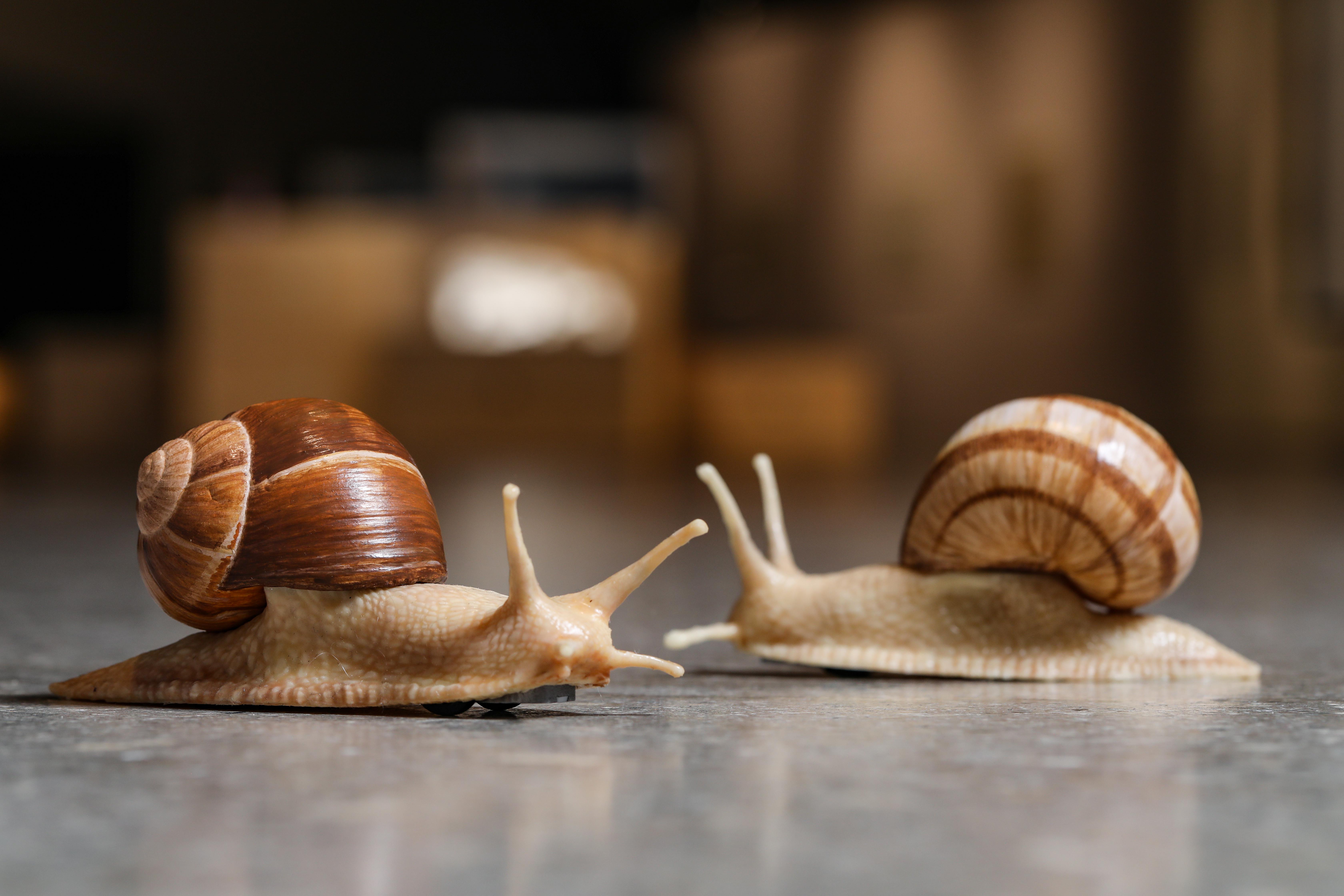 Some of EPFL's most publicized robots are showcased, immobile within glass enclosures, like the robotized version of a fossil called OroBOT inspired by previous research on amphibians, and various reconfigurable robots such as Tribot, folding and jumping robots, and soft robots that use suction to drive mobility. Other less traditional robots on display consist of objects that use static electricity to get a grip of delicate objects or polymers with magnetic tips to navigate through the fine arteries of the human body.
These robots are the result of deep scientific investigation and research to solve specific problems, either related to gait, medical functionalities, or for search and rescue missions. But the exhibition Nature of Robotics, imagines these EPFL-made robots integrated into artistic and scientific explorations of the human environment, present or future.
Just beyond the robotic snails, a piece of chalk held by a control system in two dimensions draws the beginnings of a pre-programmed and intricate pattern onto a blackboard. This is "Otto" a drawing machine by Jürg Lehni. It represents the Pepsi Pavilion at the World Exposition in Osaka 1970, conceived by the artistic group Experiments in Art and Technology (E.A.T.).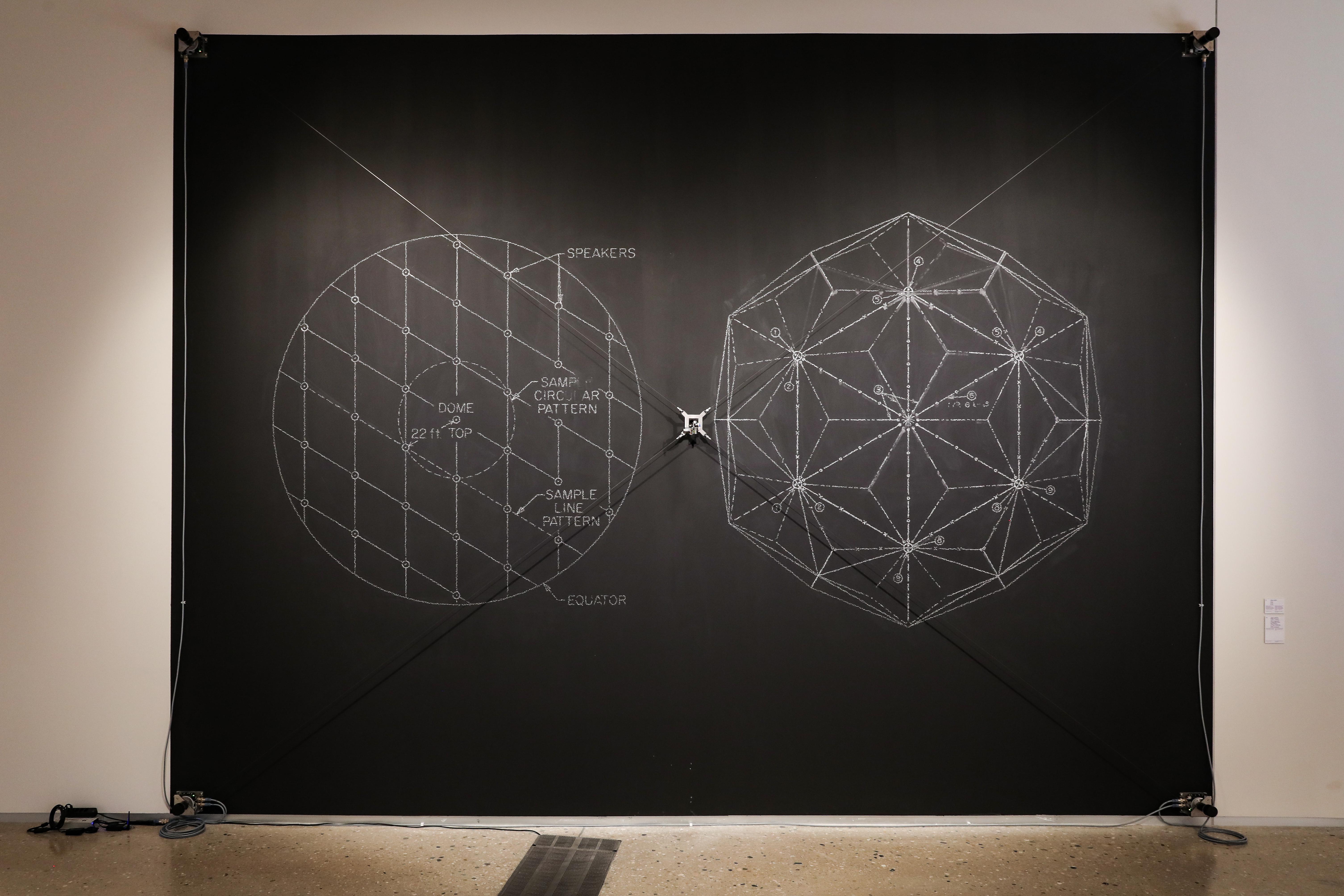 Meanwhile, a clip of pioneering artist Jean Tinguely in the Nevada desert shows his machines turn into ephemeral installations that seem to self-destruct in explosive fireworks and smoke. The young visitors are naturally drawn to the destructive explosions.
That's just the start of a journey through Nature of Robotics curated by Giulia Bini of the newly rebranded EPFL Pavilions, amplifier for art, science and society, previously known as EPFL Artlab. Since 2017, EPFL Pavilions is directed by renowned artist Sarah Kenderdine, EPFL professor of experimental museology. The exhibit features the robotic technology developed by EPFL scientists, and the artwork of 15 Swiss and international artists.
The expanded field of robotics
Nature of Robotics is placing robotics into the context of society and questions its impact on humanity and the environment. Through the encounter between science and art, the exhibition aims to expand our understanding of the field of robotics, as well as its impact on society and future hybrid ecosystems. The exhibition revisits the notion of the "expanded field", echoing north American art critic Rosalind Krauss's expression "the expanded field of sculpture". The notion of expansion is employed here in order to ground a curatorial endeavour, framing robotics in an expanded reflection on environment.
The variety of exhibited artworks and scientific models define a rich intellectual experience, at the crossroads of seemingly opposite perspectives. It's a voyage through multiple versions of present and divergent futures, between scientific vision and artistic interpretation.
"The aim is to offer an unconventional look at the subject of robotics and to show the broadness of this scientific field through the work of scientists and artists." explains Bini. "Their aims may be different, but they both address similar questions or manifest the same tendency to envision and design hybrid futures, between the natural and the artificial and to question them."
An intellectual and intriguing journey that is child-friendly
An installation of slowly moving, artificially wind swept sand dunes and their variable topology is juxtaposed against fluctuations of the stock market. Drawings inspired by scientific disciplines are aligned across the pavilion's walls in the work of environmental artist Agnes Denes.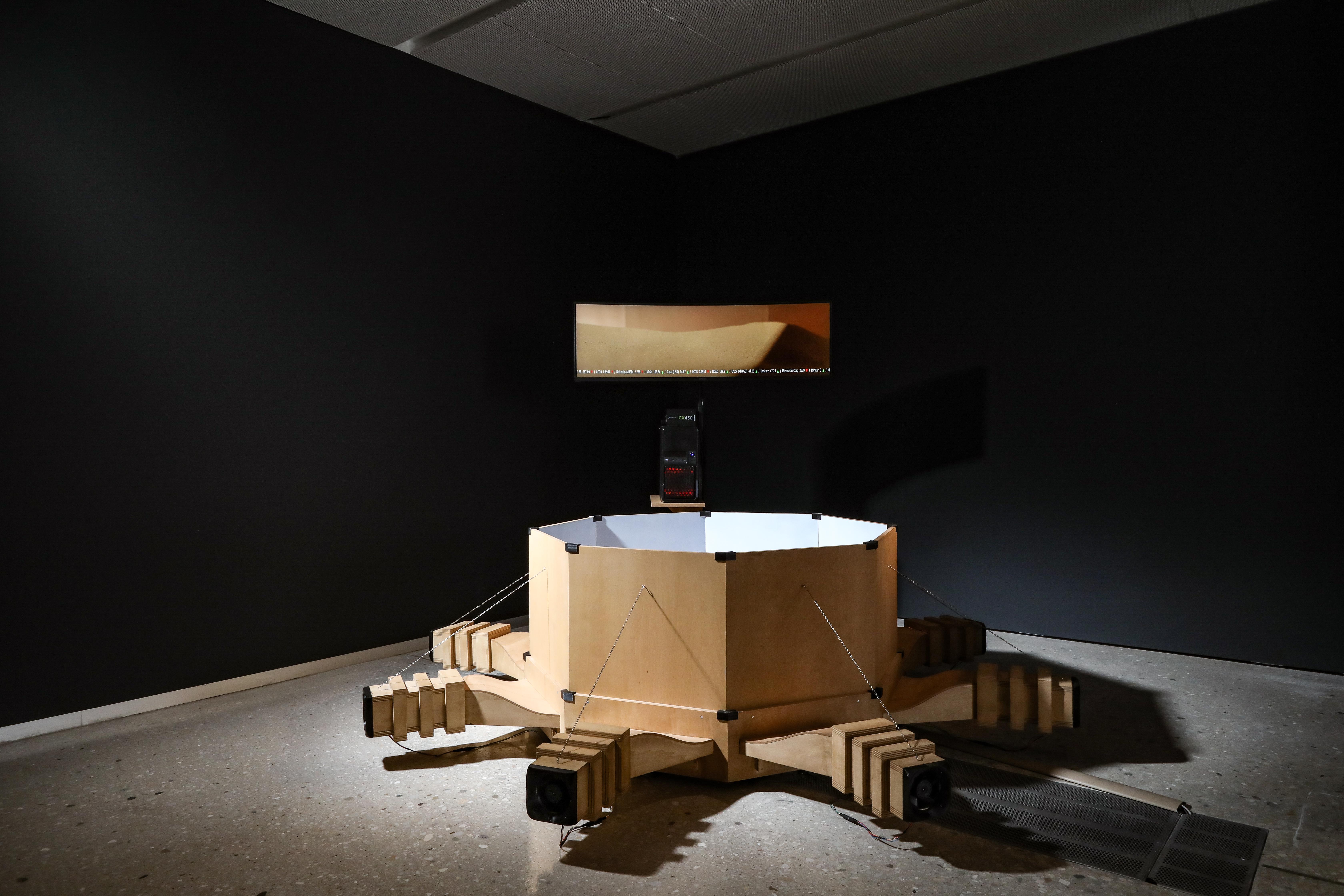 Meanwhile, the young visitors run off to the other end of the exhibit, where praying-manta type robots of various colors are in motion. The robotic creatures are reminiscent of incubators and fertility. Long metallic coils that resemble umbilical cords extend from them to the floor.
Young children may not be the target audience of the exhibit, but the exhibit nevertheless offers interesting exposure to robotics for both girls and boys. Indeed, the young visitors are visibly displeased when their mother indicates that it's time to leave. The boys protest, and ask to come back again soon.
COVID information:
Access is limited to 5 people per hour. Masks mandatory.
EPFL Pavilions strongly encourages pre-booking your visit ahead of time, to ensure availability for your preferred date and time.
Register to visit:https://bit.ly/EPFLPavilionsNoR
EPFL Pavilions website:EPFL Pavilions
Exhibition page:Nature of Robotics
























References
Scientists:
Prof. Auke Ijspeert's Biorobotics Laboratory (BioRob), Prof. Herbert Shea's Soft Transducers Laboratory (LMTS), Prof. Selman Sakar's MicroBioRobotic Systems (MICROBS) Laboratory, Prof Jamie Paik's Reconfigurable Robotics Laboratory (RRL).
Artists :
Haseeb Ahmed, Claudia Comte, Alexandra Daisy Ginsberg, Agnes Denes, Melissa Dubbin & Aaron S. Davidson, Urs Fischer, Basim Magdy, Jürg Lehni, Adrien Missika, Katja Novitskova, Trevor Paglen, Léa Pereyre & PATHOS, Jean Tinguely et Suzanne Treister.
---
---