Scala programming language wins SIGPLAN award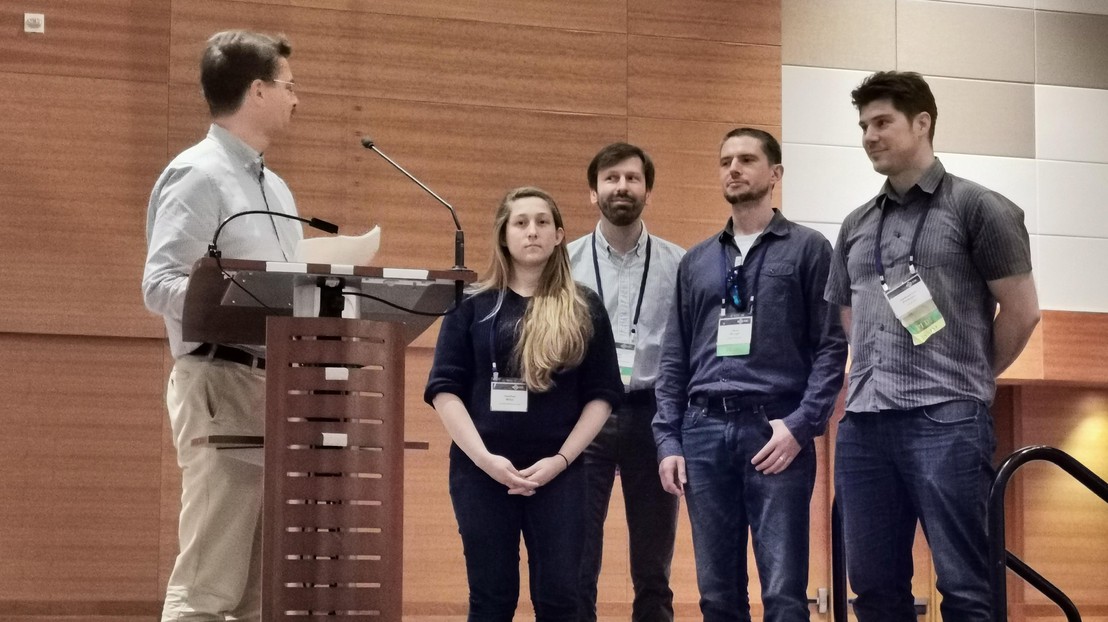 Scala, a programming language originally developed at EPFL by IC Professor Martin Odersky, has been selected to receive the prestigious SIGPLAN Programming Languages Software Award for 2019.

The award is given by ACM SIGPLAN, the international Association for Computing Machinery's Special Interest Group on Programming Languages, to "an institution or individual(s) to recognize the development of a software system that has had a significant impact on programming language research, implementations, and tools."
The honor, which includes a prize of $2,500, was presented at the annual SIGPLAN PLDI (Programming Languages Design and Implementation) conference in Phoenix, Arizona, USA on June 24.
Global impact
The Scala language combines object-oriented and functional programming. While the code is co-owned by EPFL and Lightbend, the commercial entity behind Scala, it is continually being developed by contributors all over the world.
According to the SIGPLAN award committee, "Scala is one of the few programming languages from academia that has had a significant impact on the world as well as on programming languages research," with early adopters including industry giants Twitter and LinkedIn.
"Scala has been a fertile research ground for metaprogramming, macros, staging, and embedded domain-specific languages, including DSLs for machine learning and GPU execution (Delite and OptiML)," the committee added.
The programming language was originally written by Professor Martin Odersky, head of the Programming Methods Laboratory (LAMP) in the School of Computer and Communication Sciences (IC), and first released publicly in 2004. Today, Odersky is the Academic Director of the Scala Center, an open-source foundation for the software based at EPFL. From June 11-13, the Scala Days conference for users and developers of the programming language celebrated its 10th anniversary at EPFL.
Award ceremony at PLDI 2019 
The SIGPLAN Programming Languages Software Award was formally announced at the SIGPLAN
PLDI
conference on June 24, with some Scala collaborators and former EPFL PhD students present to accept the honor in person:
Philipp Haller (
KTH
)
Heather Miller (
CMU
)
Aleksandar Prokopec (
Oracle Research
)
Tiark Rompf (
Purdue
) 
Other collaborators mentioned as key Scala contributors include:
Adriaan Moors (
Lightbend
)
Iulian Dragos (
Triplequote
)
Nada Amin (
Harvard
)
Sebastien Doeraene (
Scala Center
)
Many other key contributors at EPFL, the Scala team at Lightbend, and elsewhere could not be mentioned by name. Without their contributions Scala would not be what it is today.
VMWare Systems Research Award
Former
IC PhD student
Tiark Rompf, now an
Assistant Professor of Computer Science at Purdue University
, also received the
VMWare Systems Research Award
at PLDI 2019.
---
---