EPFL Best Teachers' of the Year Awards 2020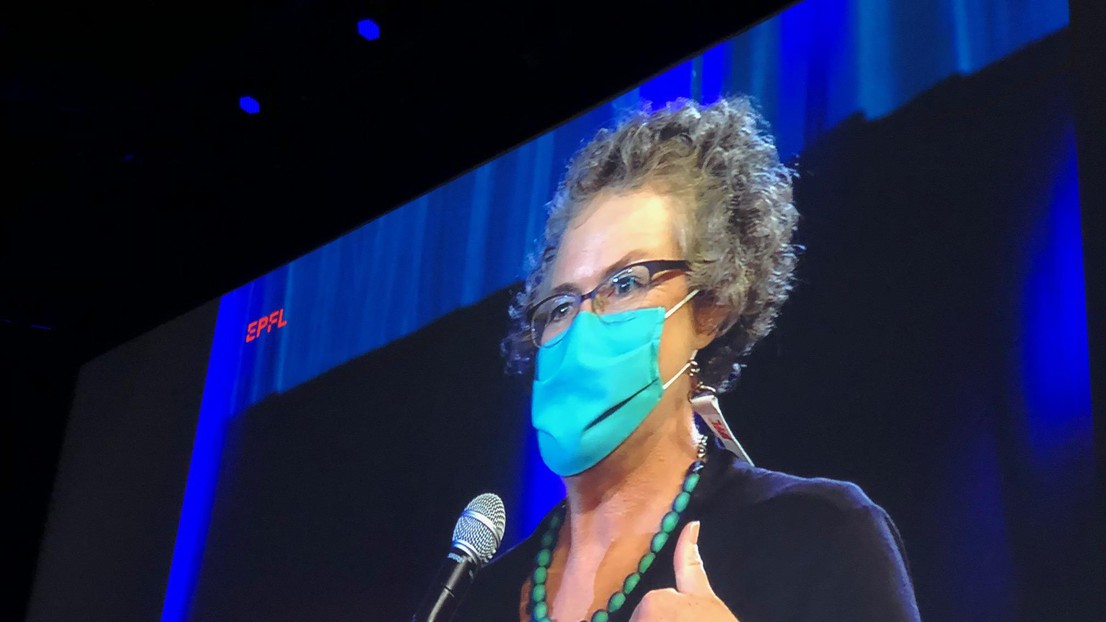 Professor Sabine Süsstrunk takes the teaching prize for the School of Computer and Communication Sciences, given by the EPFL Student Association AGEPOLY.

Every year, as part of EPFL's Master's degree graduation ceremony, the Magistrale, the Student Association, AGEPOLY, presents awards in recognition of excellence in teaching.
As we all grapple with the COVID-19 pandemic, this year's award ceremony looked a little different to usual, being recorded and then played on the big screen to the graduating students, but it was no less memorable.
Congratulations to Professor Sabine Süsstrunk who, this year, won the Polysphere Award for the School of Computer and Communications Sciences for, "being good at listening, being available, sharing one's knowledge and the precious qualities that make an excellent teacher."
Süsstrunk has led theImage and Visual Representation Lab (IVRL) since 1999 where she focuses on research into computational photography, computational imaging, color image processing and computer vision, machine learning, and computational image quality and aesthetics. She was also director of the Digital Humanities Institute from 2015 to 2020.
She says it is an honor to win the award for all of the students who are the next generation of imaging scientists, "I always look forward to learning from them. We teach our students the basics, but they then go out and develop great new imaging theories and methods that we incorporate back into our teaching. The cycle continues!"
---