EPFL awarded joint Chan Zuckerberg grant for the Human Cell Atlas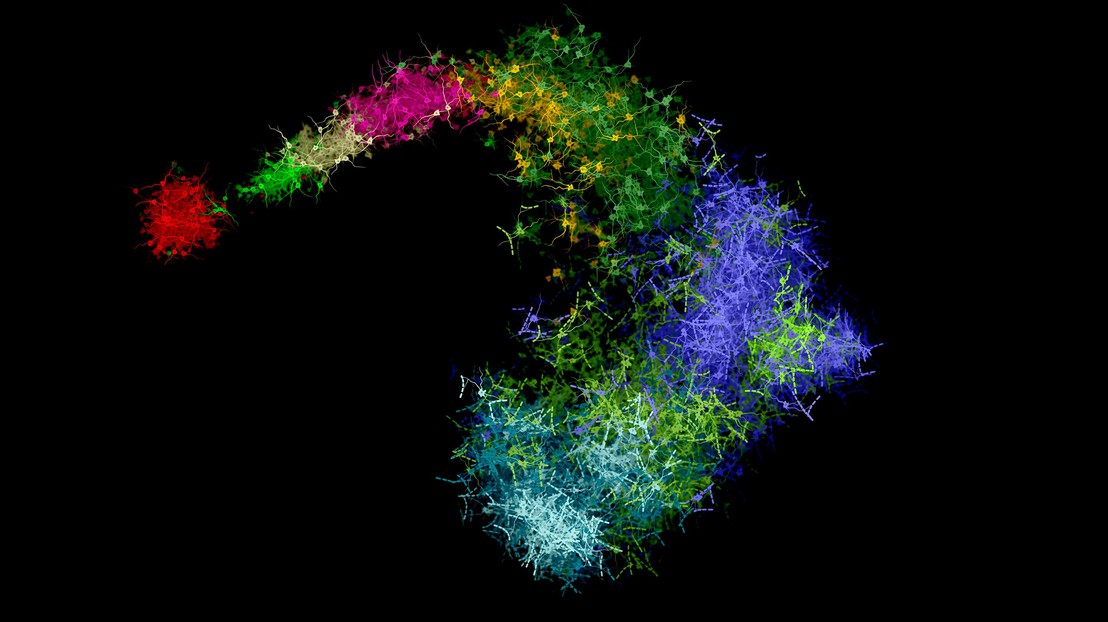 Continuing its investment in EPFL, the Chan Zuckerberg Initiative (CZI) has awarded a grant to the lab of Gioele La Manno, together with the Karolinska Institute and The University of Edinburgh. The collaborative research aims at new therapies for multiple sclerosis, and will be part of the Human Cell Atlas project.

"I am very excited that the Chan Zuckerberg Initiative has sponsored this project under the umbrella of the new Seed Networks for the Human Cell Atlas program," says Gioele La Manno, who is also EPFL's first ELISIR Scholar. "We wanted to focus on the epigenetic state of oligodendrocyte-lineage cells, with the long-term aim of designing new therapies for inducing regeneration in multiple sclerosis."
Oligodendrocytes are cells of the central nervous system. They produce fatty myelin sheaths around the long axons of neurons, supporting and insulating them, and protecting the neurons' communication pathways.
The grant is awarded jointly with two other research groups, Gonçalo Castelo-Branco's at the Karolinska Institute (Sweden) and Anna Williams' at The University of Edinburgh (UK). "I am thrilled to work together with such a fantastic combination of experts in biology, clinical science, and bioinformatics, all sharing an interest for neuroscience and oligodendrocytic cells," says La Manno. In modern biomedical science, the challenges that we face are so hard to address without drawing from different perspectives and combining efforts. So, we had the idea of building a small team as a seed for a network fueled by the Human Cell Atlas initiative."
In line with EPFL's Open Science Initiative, the data generated from the research will be made immediately available to the community, before being published in journals. "I am sure this open approach will bring more dynamism to our project, and I hope it will encourage new partners to join our efforts," says La Manno.
About the Chan Zuckerberg Initiative
Founded by Dr. Priscilla Chan and Mark Zuckerberg in 2015, the Chan Zuckerberg Initiative (CZI) is a new kind of philanthropy that's leveraging technology to help solve some of the world's toughest challenges — from eradicating disease, to improving education, to reforming the criminal justice system. Across three core Initiative focus areas of Science, Education, and Justice & Opportunity, we're pairing engineering with grant-making, impact investing, and policy and advocacy work to help build an inclusive, just and healthy future for everyone. For more information, please visit
www.chanzuckerberg.com
.
---
---