EPFL part of international effort to create Human Cell Atlas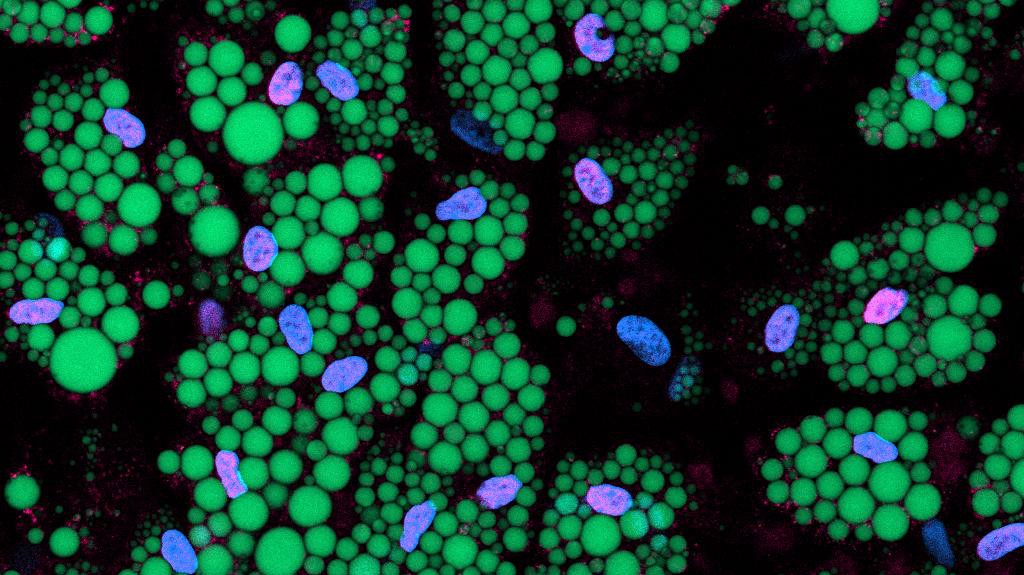 In its first investment in EPFL, the Chan Zuckerberg Initiative (CZI) and DAF, an advised fund of Silicon Valley Community Foundation, have awarded a research grant to the lab of Professor Bart Deplancke supporting the development of a web-based platform to analyze the transcriptome of single cells. With the grant, the genetics platform becomes part of the network of open computational tools for the Chan Zuckerberg's project Human Cell Atlas (HCA).

"The automated single-cell analysis pipeline is a software tool that catalyzes interdisciplinary work as it allows non-expert labs to engage in high-level genomic research that otherwise would require significant computational expertise," explains Professor Bart Deplancke, director of a lab at EPFL's Institute of Bioengineering. "The platform provides scientists from different domains with the possibility to interact, collectively interpret data and formulate novel hypotheses. This is entirely in line with the mission of EPFL's School of life sciences, aiming to promote quantitative and analytical biological research and education. We are excited that the Chan Zuckerberg Initiative appreciates our School's efforts to encourage interdisciplinary, engineering-minded studies and we look forward to work with the our fellow collaborators across the globe."
Priscilla Chan MD, co-founder of the Chan Zuckerberg Initiative (CZI) said: "I am thrilled to welcome this distinguished group of grantees to the CZI family, and I am excited about how they will support the ambitious Human Cell Atlas effort. Working together and with our team of scientists and engineers, these partners will create new ways for scientists to use information about healthy and diseased cells. Their efforts will help to accelerate progress toward our goal of curing, preventing, or managing all diseases by the end of the century."
"We are excited to begin working on these promising projects with new partners from across the globe. These grantees include experts in experimental biology, engineering, and computational biology. Enabling them to collaborate and bring their diverse perspectives to the work is the core of our approach to advancing biomedical science," added Cori Bargmann, Head of Science for the Chan Zuckerberg Initiative.
The Human Cell Atlas is an international effort to map every type of cell in the healthy human body as a resource for studies of both health and disease. The HCA aims to revolutionize the understanding of human anatomy and cell biology and shall provide scientists with a fundamental source to better understand how healthy cells work, and what goes wrong when disease strikes. Alongside the CZI, the HCA is supported by stalwarts of modern biological research such as the Wellcome Trust, the European Bioinformatics Institute (EBI), the Broad Institute, the Sanger Institute, and UC Santa Cruz.
One of the cornerstones of the HCA is analyzing the transcriptome, a term that refers to all the messenger RNA molecules expressed by an organism's genes to represent all the proteins it produces. Analyzing the transcriptome of single cells requires in-depth bioinformatics expertise, which makes the approach inaccessible to many research groups.
To address this limitation, Vincent Gardeux, a postdoc in the Deplancke lab together with Fabrice David of the Gene Expression Core Facility of EPFL developed an "automated single-cell analysis pipeline" (ASAP). This web-based platform allows scientists to analyze their own data and compare algorithms used in studying transcriptomes. ASAP can also detect differential expression of genes and gene clustering, produce heat-maps and analyze functional enrichment to identify and characterize novel cell clusters or specific cell types. ASAP has already attracted a significant number of users.
About the Chan Zuckerberg Initiative
The Chan Zuckerberg Initiative was launched in December 2015 by Mark Zuckerberg, founder and CEO of Facebook, and Priscilla Chan, a pediatrician and founder and CEO of The Primary School in East Palo Alto. The Chan Zuckerberg Initiative is a new kind of philanthropy that seeks to engineer change at scale. By pairing world-class engineering with grant-making, impact investing, policy, and advocacy work, CZI hopes to build a future for everyone. Initial areas of focus include supporting science through basic biomedical research and education through personalized learning. CZI is also exploring ways to address barriers to justice and opportunity - from criminal justice reform, to expanded access, to economic opportunity and affordable housing.
About the image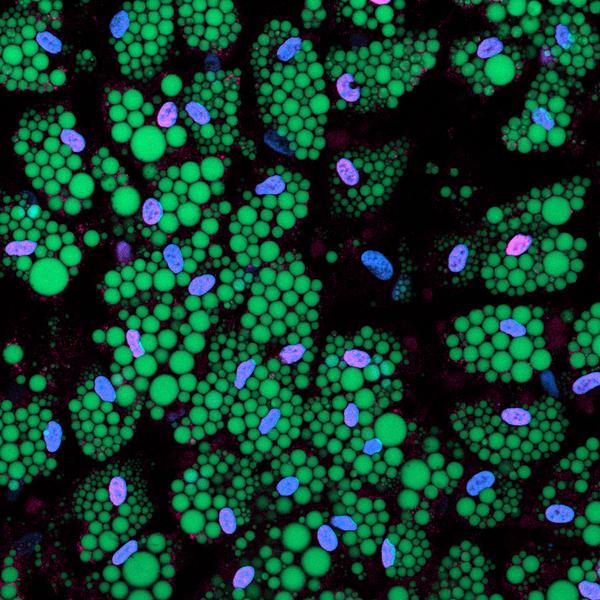 Confocal fluorescent micrograph of human adipose stem/precursor cells (ASPCs) differentiated into white adipocytes in vitro. Accumulated lipid droplets are visualised in green by Bodipy staining and nuclei in blue with Hoechst. Pink staining shows the presence of the adipogenic transcription factor (CEBPβ), activation of which gives rise to adipogenic phenotype, which here is visualised by the intensity of the CEBPβ signal. (EPFL / Laboratory of Systems Biology & Genetics / Magda Zachara.)
---
---