Zoo Pavilion Opening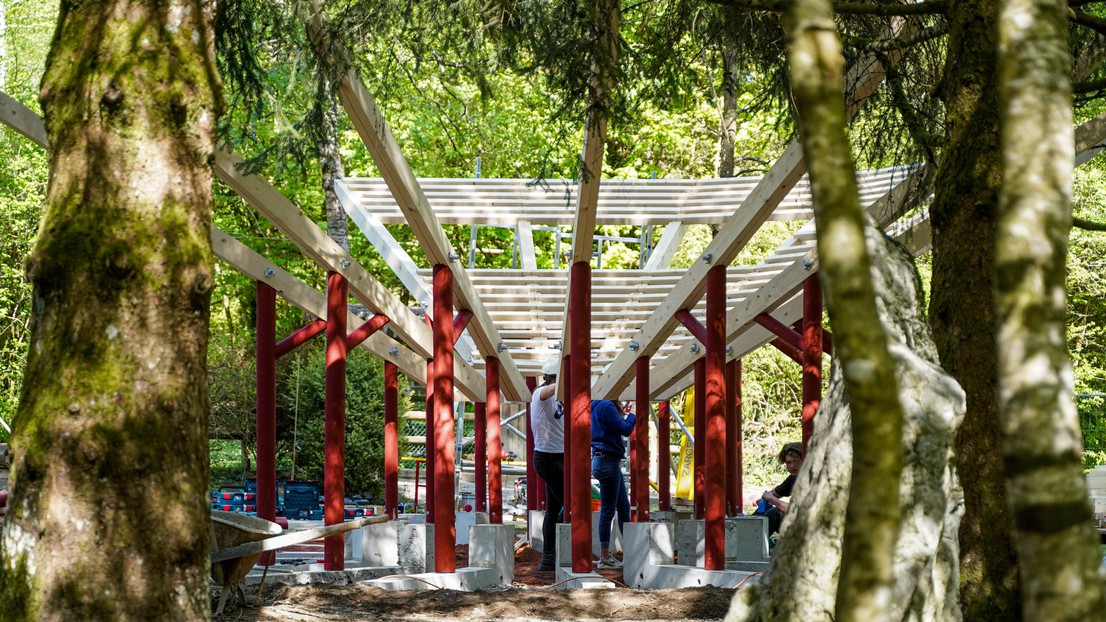 Countdown to vernissage!

Laboratory EAST will open the Zoo Pavilion next 4th of June at 17:00 at the Zoo de Servion. Out of a research about typological analogies between cages and classroom spaces, the Zoo Pavilion is an educational pavilion, built by architecture students in their 3rd year of the EPFL Bachelor cycle. The goal of the project is to provide a shelter that will welcome children and students during their visits of the zoo. The pavilion will also host temporary exhibitions related to wildlife and the ihanbitants of the Zoo. 
Follow closely at EAST Instagram @eastepfl
---