Yongpeng Liu receives poster presentation award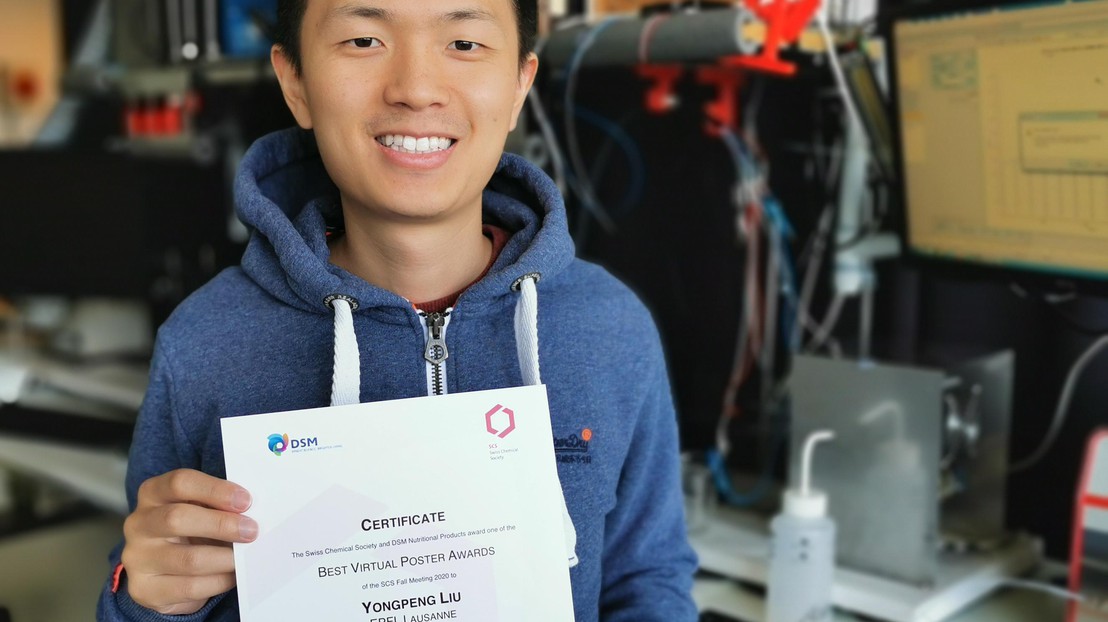 At the virtually attended Swiss Chemical Society (SCS) Fall Meeting 2020, LIMNO PhD student Yongpeng Liu received the Runner-up prize in Catalysis Sciences & Engineering.

This year instead of showing a traditional poster, a short video (3min) with a few slides to introduce the work was shown. Yongpeng described his work on "Operando Spectroelectrochemical Observation of Surface States and Active Sites in Chalcopyrite Photocathodes for Solar Water Reduction." Read more about his work in the PDF file at this link. Congratulations Yongpeng!
---