Xile Hu wins RSC Homogeneous Catalysis Award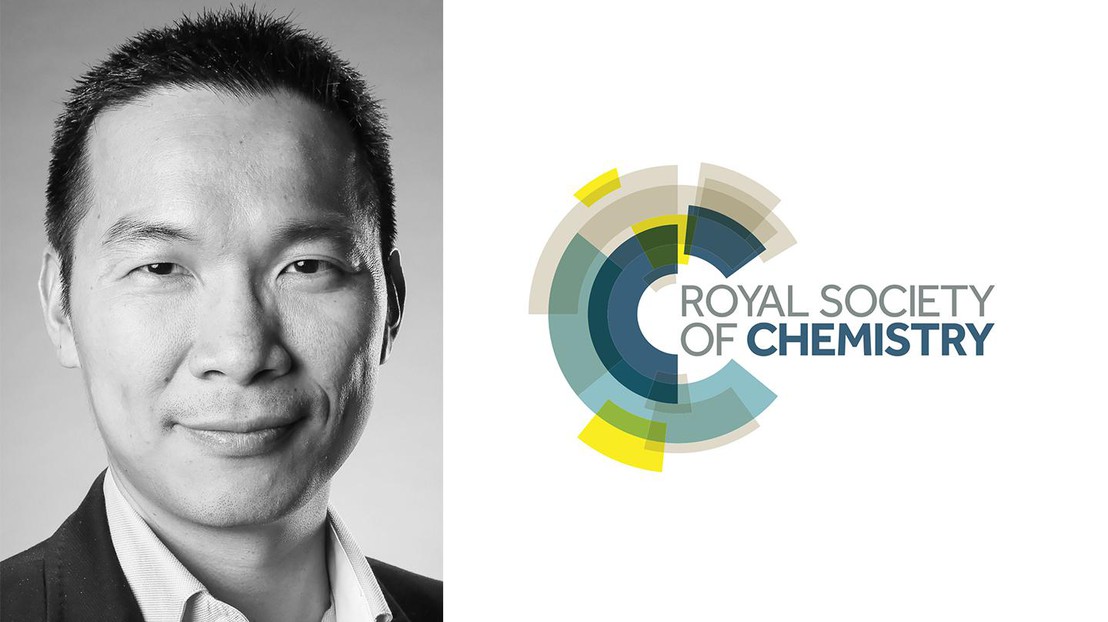 Professor Xile Hu has been named winner of the prestigious Homogeneous Catalysis Award from the Royal Society of Chemistry.

Professor Hu, of the École Polytechnique Fédérale de Lausanne, has won the award for original contributions to base metal catalysis, particularly in C–C and C–N coupling of alkyl electrophiles and in functionalization of alkenes and alkynes.
Receiving the award, Professor Hu said: "I am thrilled to receive the RSC Homogeneous Catalysis award this year. This award is a recognition of the teamwork of many talented co-workers with whom I am privileged to work."
Professor Hu lives in St-Prex, Switzerland. In winning the award, Professor Hu also receives £2,000 and a medal.
Dr Robert Parker, chief executive of the Royal Society of Chemistry said: "Over the years, our lives have been significantly improved by the chemical sciences, from medicines and food to the environment itself. We are proud of the contribution the chemical sciences make to our global community, which is why it is right for us to recognise important innovations and expertise such as these.
"Our Prizes and Awards recognise people from a range of different specialisms, backgrounds and locations. Every winner is an inspiration to the chemistry community and will play an incredibly important role in enriching people's lives for generations to come."
Currently the most efficient catalysts are made of precious and scarce metals. Professor Hu is working to develop catalysts made of non-precious, Earth-abundant metals, paving the way for sustainable chemical production.
The Royal Society of Chemistry's Awards and Prizes are awarded in recognition of originality and impact of research, or for each winner's contribution to the chemical sciences industry or education. They also acknowledge the importance of teamwork across the chemical sciences, as well as the abilities of individuals to develop successful collaborations.
Of those to have won a Royal Society of Chemistry Award, an illustrious list of 50 have gone on to win Nobel Prizes for their pioneering work, including 2016 Nobel laureates Jean-Pierre Sauvage, Fraser Stoddart and Ben Feringa.
Rewarding Excellence and Gaining Recognition
The Royal Society of Chemistry's Prizes and Awards recognise achievements by individuals, teams and organisations in advancing the chemical sciences. We want to reward those undertaking excellent work in the chemical sciences from across the world.
There are over 80 Prizes and Awards in our main portfolio, all of which aim to accurately reflect the broad scope of achievement in our community. So whether you work in research, business, industry or education, recognition is open to everyone.
More information is available at: rsc.li/prizes-awards
Royal Society of Chemistry
We are an international organisation connecting chemical scientists with each other, with other scientists, and with society as a whole. Founded in 1841 and based in London, UK, we have an international membership of over 50,000. We use the surplus from our global publishing and knowledge business to give thousands of chemical scientists the support and resources required to make vital advances in chemical knowledge. We develop, recognise and celebrate professional capabilities, and we bring people together to spark new ideas and new partnerships. We support teachers to inspire future generations of scientists, and we speak up to influence the people making decisions that affect us all. We are a catalyst for the chemistry that enriches our world.
---