We will present Comics in the Digital Era project at EPFL Open Days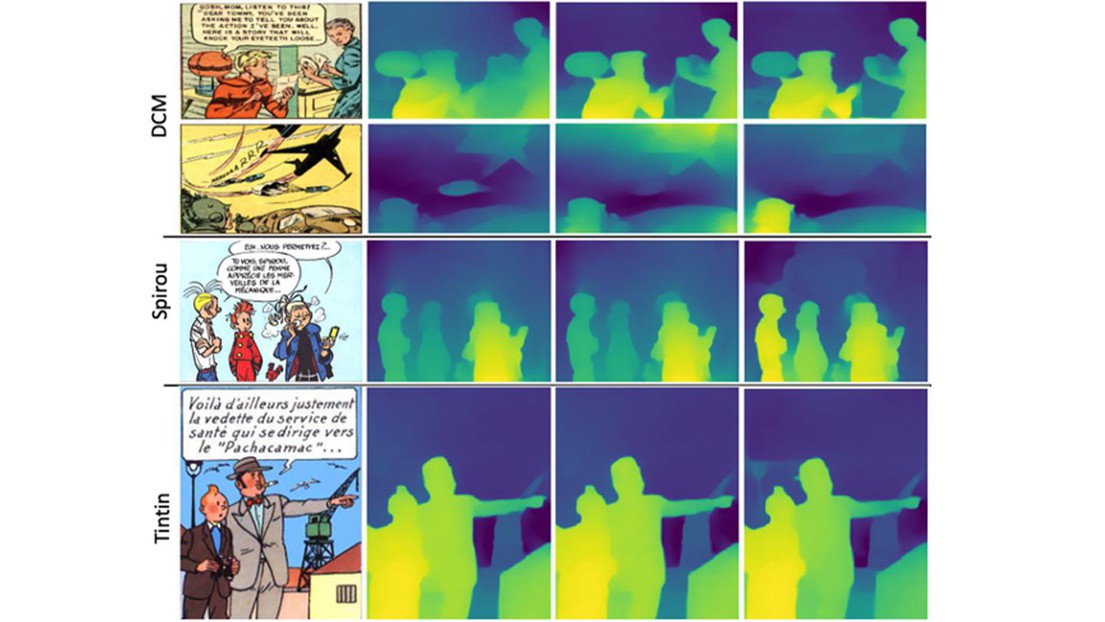 Check out our project on comics at EPFL Open Days  on April 29-30 2023 at the Swisstech Convention Center!




The Reconfiguring Comics in our Digital Era project is funded by the SNF and is a collaboration between UNIL and EPFL aimed at exploring the development and transformation of comics together with the advances in technology. Throughout time, the way humans tell picture stories has constantly evolved with the available media. From cave drawings to presentations to journals to currently using swipeable images on our phones. In this project, we focus specifically on comics in the last hundred years and the foreseeable future. We analyze how comics' stories have been told in written format, and how such a narrative can be ported over to electronic media, e.g. phones or tablets. Beyond that, we research tools that can further improve readability, and immersion and help authors automatize this process. We will present some of the tools developed at EPFL encompassing depth detection, object saliency analysis, and object segmentation, as well as present some results of reinterpreted comics from the 1970ies, produced in a collaborative workshop.
---