We crave daylight - but not just to see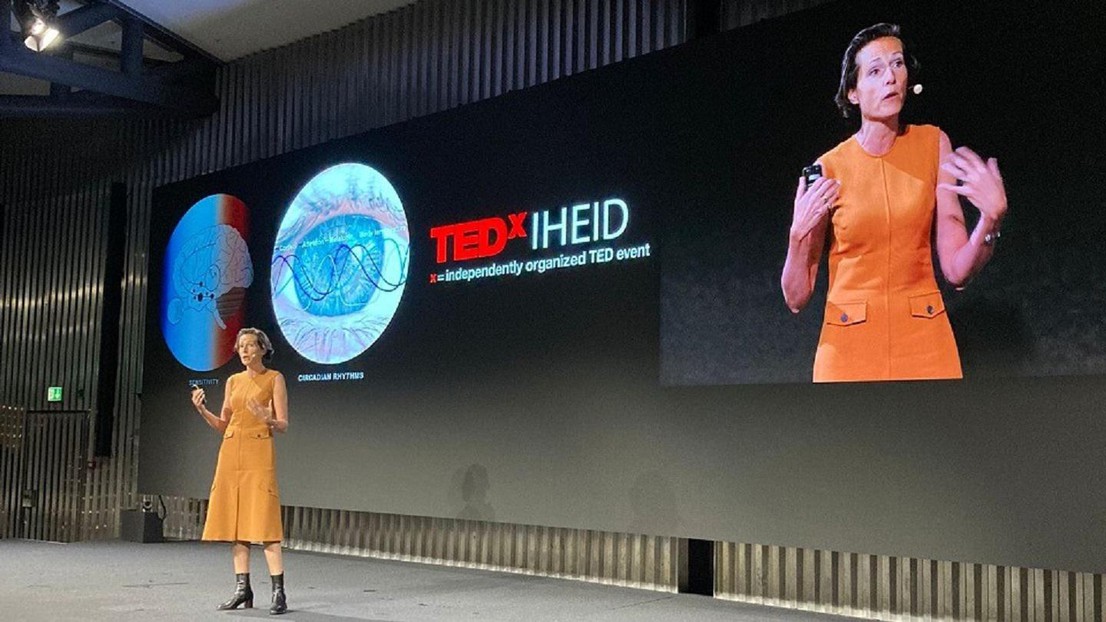 Prof. Marilyne Andersen was amongst the 14 keynote speakers featured at the inaugural TEDx IHEID event on March 26, 2022. Themed The Dawn of the New Era, this TEDx edition aimed to discuss the numerous ways in which the last two years may be referred to as "unprecedented times", whether pertaining to health, protests, diversity or geopolitics.

Focused on questions of identity politics, power redefinition, environment, technology, feminism, work-life balance, mental health and entertainment with a positive and empowering mindset, this was the first TEDx event organized by the Graduate Institute of International and Development Studies (IHEID) in Geneva.
Marilyne Andersen's talk was associated to the Mental Health theme and provides new insights into the psycho-physiological effects of (day)light on humans, together with their relevance to our predominantly urban and indoors lifestyles today. Drawing from research conducted at her EPFL lab (LIPID) in the last 15 years in close collaboration with neuroscientists and chronobiologists, her talk discussed the importance of these effects by establishing connections between architectural, environmental and human well-being concerns through the lens of our daily light exposure.
---
---