Using space technology to solve sustainability challenges on Earth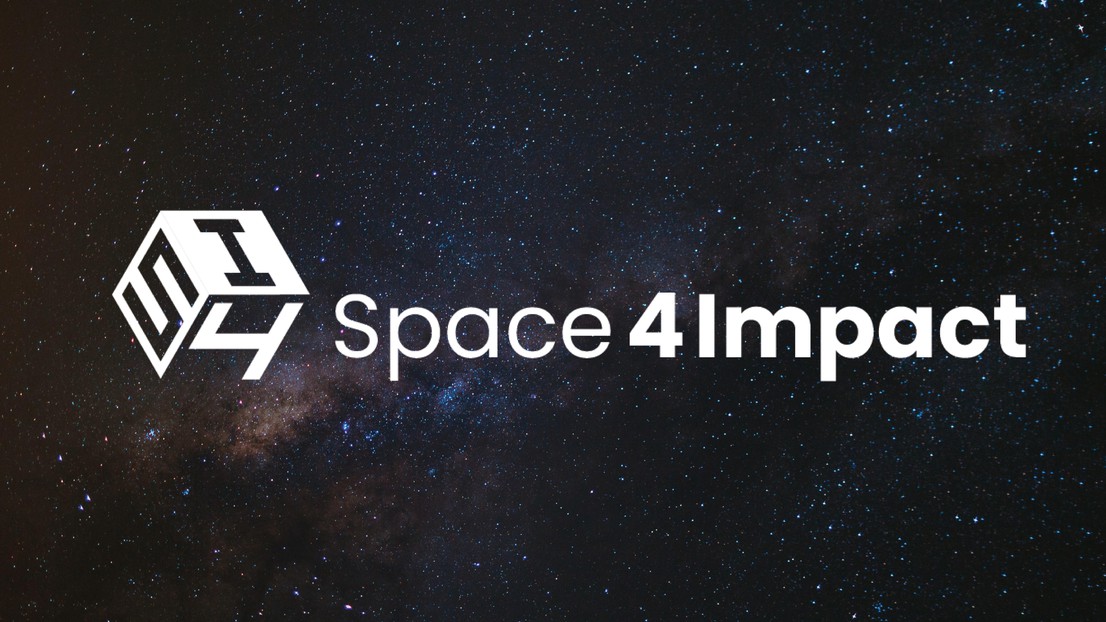 The New Space economy is booming and is forecast to be worth $1 trillion by 2040. New space technologies, such as data from satellites, have a vital role to play in solving some of the sustainability challenges here on Earth. Space4Impact, a new EPFL startup led by Gaetan Petit, is harnessing this potential to connect New Space startups with non-space customers to help them create a more sustainable future.

From satellite imagery of traffic jams and pollution levels, to predicting avalanches through in-depth analysis of the weather in the Alps, space technology is being applied in many innovative ways here on Earth to help solve sustainability issues.
Space4Impact is an online marketplace that connects companies in non-space industries with New Space startups to apply space technologies and solve terrestrial challenges.
Can you tell us about the problem Space4Impact is solving?
Business doesn't naturally look to space for answers to its innovation challenges. However, New Space technology has huge potential for applications on Earth which may effectively solve a huge range of issues and challenges.
Our platform helps translate New Space technology from unreachable rocket science into accessible applications that have everyday uses. Our aim is to develop applications using New Space technologies that will help corporate organisations meet their sustainability objectives, particularly around the UN's Sustainable Development Goals.
For example, the Pfizer COVID-19 vaccine needs to be stored at a constant temperature of -70°C. This obviously poses huge challenges in transportation and when it's being used in countries with not much coverage. Using space technology, distributors could use microchips in each pallet of the vaccine. Then, using Global Navigation Satellite System (like the American GPS system) and satellite communication systems, they could track and control the temperature of the shipment in real time, helping to ensure the vaccine reaches its destination in optimal condition.
Can you explain a bit more about what 'New' Space technology is?
Traditionally, space exploration was funded by governments. This started in the space race of the 1960s through to more modern investment from a country's defence budget. Today, the development of space technology has changed. Private investors, such as Elon Musk with SpaceX or Jeff Bezos with Blue Origin, are moving into the space. This more commercial arena is referred to as New Space.
How did you get the idea for Space4Impact?
In Europe, while there are some funding programmes to provide support for academic-led space startups, there is a lack of programmes in place to help space startups enter new markets. That's where Space4Impact comes in.
How does Space4Impact work?
Our industry clients pay a fee to organise Open Innovation Challenges on Space4Impact's online marketplace (our market place is free for all to join. Only premium features like the Open Innovation Challenged need to be paid. We use a freemium model). We work with the organisation to understand their innovation agenda and create an innovation challenge brief. We then run an Open Innovation Challenge to match them with space startups who can apply their technology to the challenge. After a pitch process, the client selects which startup they'd like to work with, and the startup develops a pilot project. We provide financial support to the startup during this pilot phase as they build a concrete application using their technology.
Seventy-seven startups from 28 different countries applied for our first event, so we know there is strong interest in joining our platform. It's also clear there's a wealth of space startups developing new technology, not just in Switzerland but internationally.
How do you select which startups to work with?
Firstly, the startups need to have developed technology which can have positive impact on Earth, particularly around the sustainability agenda. Secondly, we look for startups who have finished their incubation phase and are ready to go on the market, but don't yet have a well-defined product and pipeline of customers.
How will you use the Innogrant?
The Innogrant will be used to develop the business and generate revenues. Over the next year we want to grow our number of corporate clients, host more events and Open Innovation Challenges, and we also want to develop relationships with public institutions.
What's your vision for Space4Impact? Where do you see the business in five years' time?
Our main ambition is to help the European ecosystem of space startups grow and develop internationally. We also want to see space technology become the gold standard for non-space industries. We know space technology presents a huge opportunity to solve some of the biggest problems we face here on Earth and we want to help businesses harness that power.
Space4Impact works with Space Innovation, an entity located at EPFL and ETH Zürich.
---
---