Urban solutions for our future energy needs.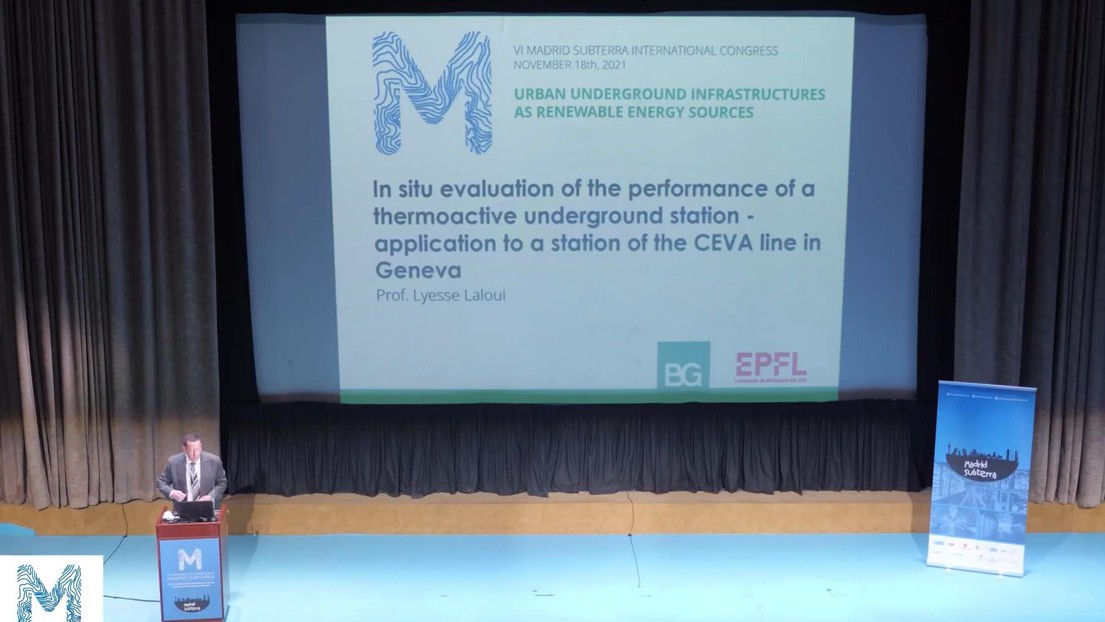 Professor Lyesse Laloui has presented the results of a project to implement and explore the potential of underground energy structures at the Subterra Conference in Madrid.

The experiment conducted by Laloui, a team from EPFL and the firm BG Consulting Engineers, used the CEVA railway line in Geneva to explore the potential of geothermal heat exchangers with the subterranean walls and slabs of Carouge-bachet Station and the Pinchat tunnel.
The results, based on more than a decade of work and published in the Journal for Geomechanics for Energy and the Environment revealed that the thermo-active walls and slabs were efficient at storing and providing heat, producing around 600MWh per year, enough to satisfy the future energy needs of many residential, office or commerce buildings located nearby. The walls and slabs also proved to maintain their stiff structure resulting in very little movement or displacement which allowed them to cope well with the changes in thermal loadings during the experiment.
The Subterra International Congress occurs annually and promotes the exploration and exploitation of renewable and clean energy potential of Madrid's underground.
To learn more, you can watch Professor Laloui's full lecture, as well as other interesting presentations from the LMS on our work, over on our YouTube channel.
---
---