Urban development in Serbia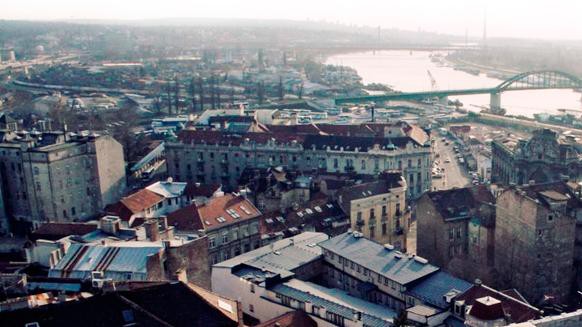 CODEV receives a SCOPES «Scientific co-operation between Eastern Europe and Switzerland » (SNSF – SDC) funding to extend its research in Central Eastern European Countries CEE through a 3-year institutional partnership with Serbian Institute for Architecture, Urban & Spatial Planning (IAUS).



The Cooperation & Development Center (CODEV) in collaboration with the Institute for Architecture and Urban & Spatial Planning of Serbia (IAUS) has received funding from SCOPES 2013-2016 Institutional Partnership programme regarding the research project "SPUDS – Support to Process of Urban Development in Serbia".
The research coordinator and the main applicant is Jean-Claude Bolay, director of CODEV, supported by PhD Tamara Maricic, co-coordinator and the leader of IAUS team.
Within the period of 3 years (2015-2018), this collaboration will address: urban planning methods and instruments for urban research in a post-socialist transition context; public participation and transparency in decision making, tracing power relations in the real estate market, identifying legal constraints when dealing with the lack of social impact assessment and maladjustment of urban and strategic projects. While revolving around the exchange and transfer of knowledge and experience, reached results will be officially present through: (1) booklet of recommendations, and (2) an online database.
This partnership programme is based on the systematization of ongoing urban issues in Serbia, performed within the PhD research of Marija Cvetinovic, doctoral assistant at CODEV. In this respect, all planned activities are categorized in thematic entities in terms of urban planning methodologies, public participation, decision making, and urban governance.
---