Urban agriculture at the heart of neighborhoods in transition
The radio program "On va vers le beau" broadcasted on January 26 on "La Première" an interview on urban agriculture bringing together Thomas Verduyn, co-founder of Légumes perchés, and Prof. Emmanuel Rey, Head of the Laboratory of Architecture and Sustainable Technologies (LAST).

For this program, broadcast daily on "La Première", the ecologist Marc Muller and the journalist Jonas Schneiter meet actors who are trying to provide concrete solutions to the challenges of climate change and biodiversity loss.
As part of a week devoted to urban agriculture issues, a report was recorded in the middle of the vegetable gardens recently installed on the roofs of the Oassis neighborhood in Crissier, in the west of Lausanne. On a former industrial brownfield, this new dense and mixed neighborhood incorporates multiple sustainability criteria. The garden theme is an integral part of the architectural concept since the competition won in 2012 by the Bauart office. It is declined in three forms: a public park, three landscaped courtyards in the heart of open blocks, and vegetable gardens on the roofs.
The creation of such vegetable gardens on the roofs, of which Légumes perchés today accompanies the exploitation according to ecological methods, highlights the advantages of this type of approach in neighborhoods in transition, in particular, local production for the inhabitants of the neighborhood, contribution to the ecological management of rainwater, and the creation of socio-cultural links.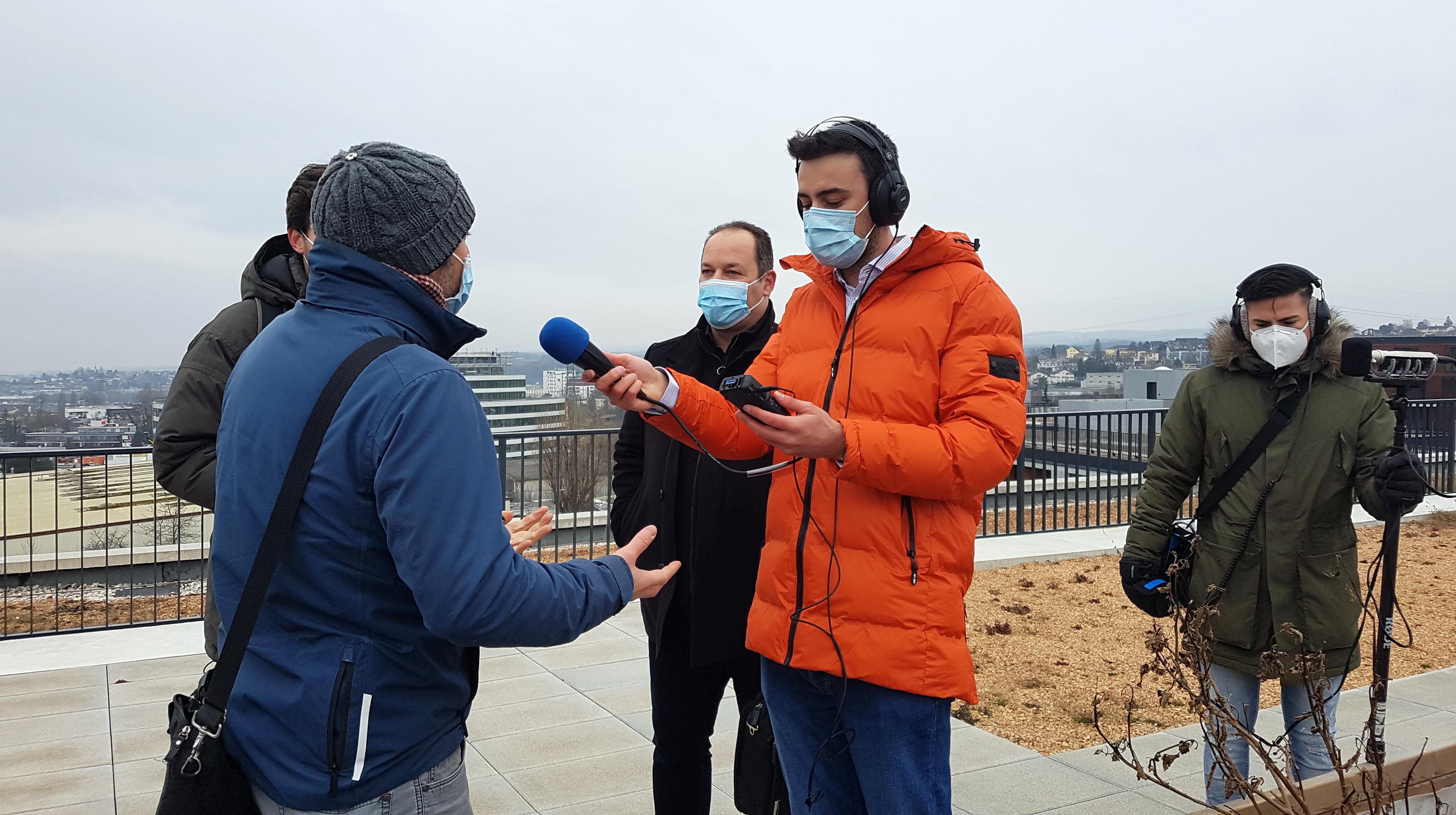 ---
---