Un accès facilité aux bases de données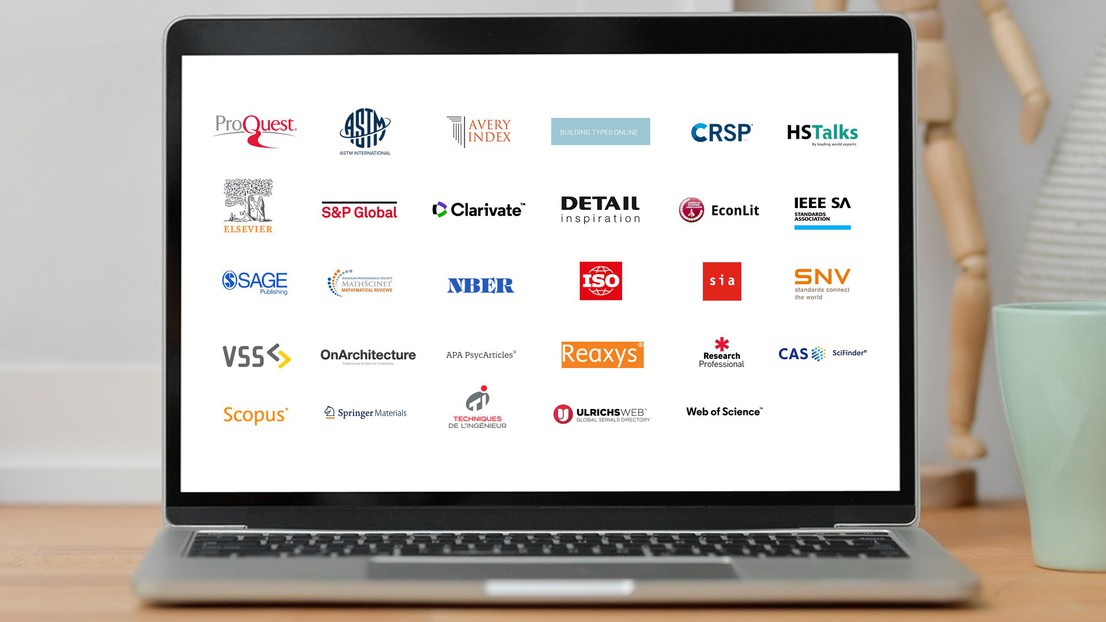 Les bases de données (références scientifiques, textes intégraux de publications, données factuelles) auxquelles vous avez accès sont désormais directement accessibles depuis un nouvel onglet du catalogue BEAST.

Afin de faciliter vos recherches, les 30 bases de données abonnées par la Bibliothèque peuvent être classées par ordre alphabétique, ou par domaines.
Liste des bases de données (par ordre alphabétique) :
Arts & Humanities Database
ASTM standards
Avery Index to Architectural Periodicals
Building Types Online
Center for Research Security Prices
Compendex & INSPEC
Compustat
Conference Proceedings Citation Index
Detail Inspiration
EconLit
Henry Stewart Talks Biomedical & Life Sciences Collection
IEEE Standards
InCites
Materials Science & Engineering Collection
MathSciNet
NBER Working papers
Normes ISO
Normes SIA : SIA Normen = SIA Norme
Normes SNV : SNV Normen
Normes VSS : VSS Normen
OnArchitecture
PsycARTICLES
Reaxys
Research Professional
SciFinder-n
Scopus
SpringerMaterials
Techniques de l'ingénieur
Ulrichsweb
Web of Science
Pour accéder aux bases de données, ainsi qu'à l'ensemble de la documentation électronique (ebooks, revues, articles et presse) à distance (hors campus de l'EPFL), vous devez vous connecter au VPN.
De plus amples informations sur les bases de données (conditions d'accès, tutoriels, détail des contenus en français et en anglais), mais aussi sur les dictionnaires et les encyclopédies disponibles à la Bibliothèque sont disponibles sur la page web dédiée.
N'hésitez pas à contacter [email protected] pour toute question.
---
---