Two major projects drive genetics research forward at Campus Biotech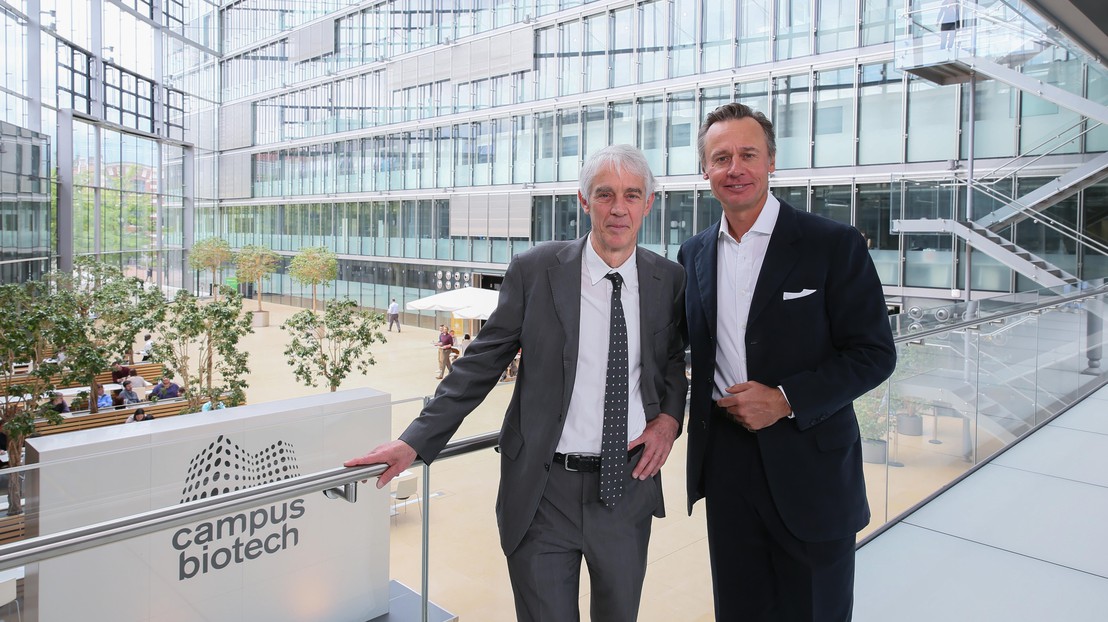 Good news for the fields of genetic research and gene therapy: two major projects based at Campus Biotech, EPFL's outpost in Geneva, were announced simultaneously today. The site will host a "swiss genome center" as well as the "Bertarelli Platform for Gene Therapy". 

First, there is the Swiss genome center with a DNA sequencing capacity that is unmatched elsewhere in Europe. Then there is the gene therapy platform, which will work on developing new drug carriers to directly target defective parts of DNA. These two projects, which were simultaneously announced on 10 May, will give genetics research in the Lake Geneva region a real shot in the arm thanks to the extensive funding that will go into Campus Biotech in Geneva.
The establishment of a genome center at Campus Biotech is one component of the nationwide Health 2030 initiative. With it, Switzerland will have greater DNA sequencing capacity than anywhere else in Europe. The center will provide its services to the university hospitals of Geneva (HUG), Lausanne (CHUV) and Bern (Inselspital) and to partner universities.
These sequencing operations, which will create around 40 jobs in Geneva, are the cornerstone of today's broad focus on developing personalized and precision medicine. "Soon it will be unthinkable to begin treating someone for cancer without having first tested the person for gene mutations. The same is true for diabetes and obesity, where DNA sequencing of the intestinal microbiota will likely play a role in devising treatments," said Didier Trono, EPFL professor and co-director of Health 2030.
--> Click here to view the full press release: Switzerland's first genome center opens
Campus Biotech will also play host to the Bertarelli Foundation Gene Therapy Platform, whose goals include coming up with viral vectors in the effort to develop drugs capable of acting directly on defective parts of DNA. The Bertarelli Foundation is providing this new platform with five million francs, which, under a previous agreement, will also fund a chair that will be held by the professor with academic responsibility for this platform. The Foundation will use another five million francs to create a "catalyst fund" to promote projects run jointly by the various teams based at Campus Biotech.
--> Click here to view the full press release: A CHF 10 million donation for gene therapy research
---
---