Two IC students receive EPFL's first Facebook Fellowships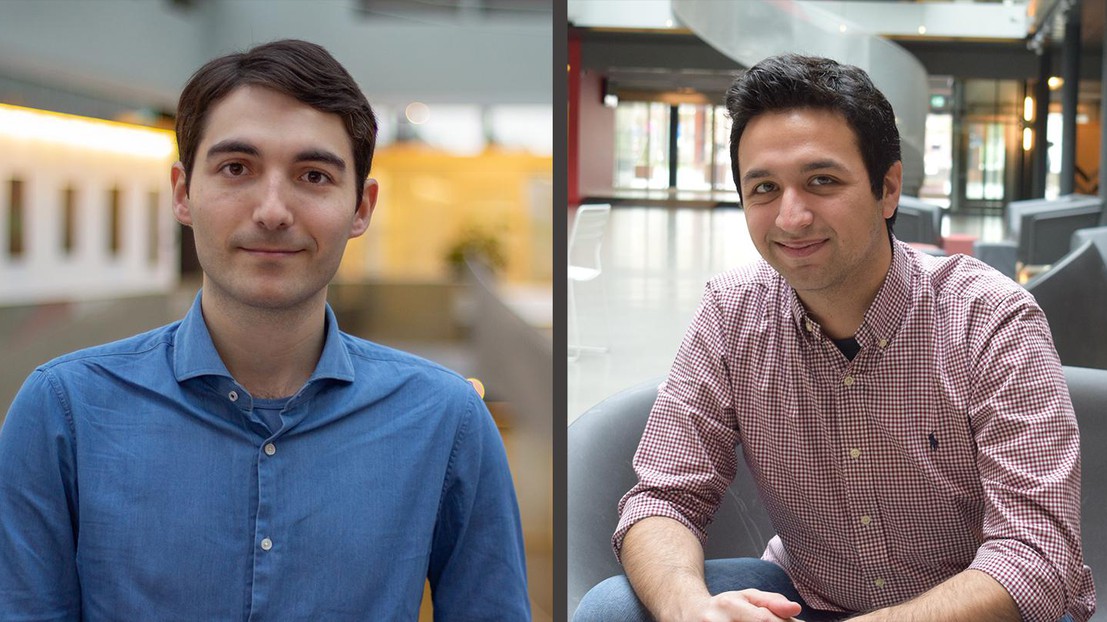 Merlin Nimier-David and Panagiotis Sioulas, both PhD students in the School of Computer and Communication Sciences, have become the first EPFL students to receive funding from the prestigious Facebook Fellowship program.

The Facebook Fellowship Program, now in its ninth year, supports doctoral students who are "engaged in innovative and relevant research in areas related to computer science and engineering". Winners receive up to two years of support for tuition and travel, as well as a stipend of $42,000 for research in one of 21 areas defined by Facebook Research.
Merlin Nimier-David received his fellowship in the area of Computer Graphics. He studies differentiable rendering, physically based rendering, and rendering systems in the Realistic Graphics Lab (RGL) under the supervision of Wenzel Jakob. With this fellowship, he plans to investigate methods to solve inverse problems using differentiable rendering and machine learning.
Panagiotis Sioulas's fellowship is in the Structured Data Stores area. He will use the funds to support ongoing research in data management systems in the Data-Intensive Applications and Systems Lab (DIAS), led by Anastasia Ailamaki. Sioulas's goal is to design hardware- and workload-conscious analytical databases. By scheduling execution and exploiting shared data and work across queries, he aims to achieve the efficient execution of many data-intensive queries simultaneously.
---
---