Tudor David Wins 2015 VMware Fellowship Award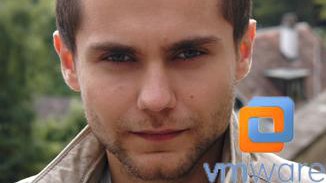 Tudor David, PhD student at the School of Computer and Communication Sciences has been awarded a VMware Graduate Fellowship.

Tudor David, a PhD student working with Professor Rachid Guerraoui in the Distributed Programming Lab, has won the prestigious VMware Graduate Fellowship for the 2015-2016 academic year.
VMware fellowships are awarded to outstanding students pursuing research related to VMware's business interests, which include core machine virtualization and cloud computing.
Tudor's research focuses on practical aspects of synchronization and scalable concurrency. In particular, he is interested in adapting synchronization to the increasing complexity and diversity of modern hardware. His work also attempts to reconcile certain differences between theoretical and practical assumptions regarding the design of concurrent applications.
---