Three SB scientists awarded ERC Starting Grants 2017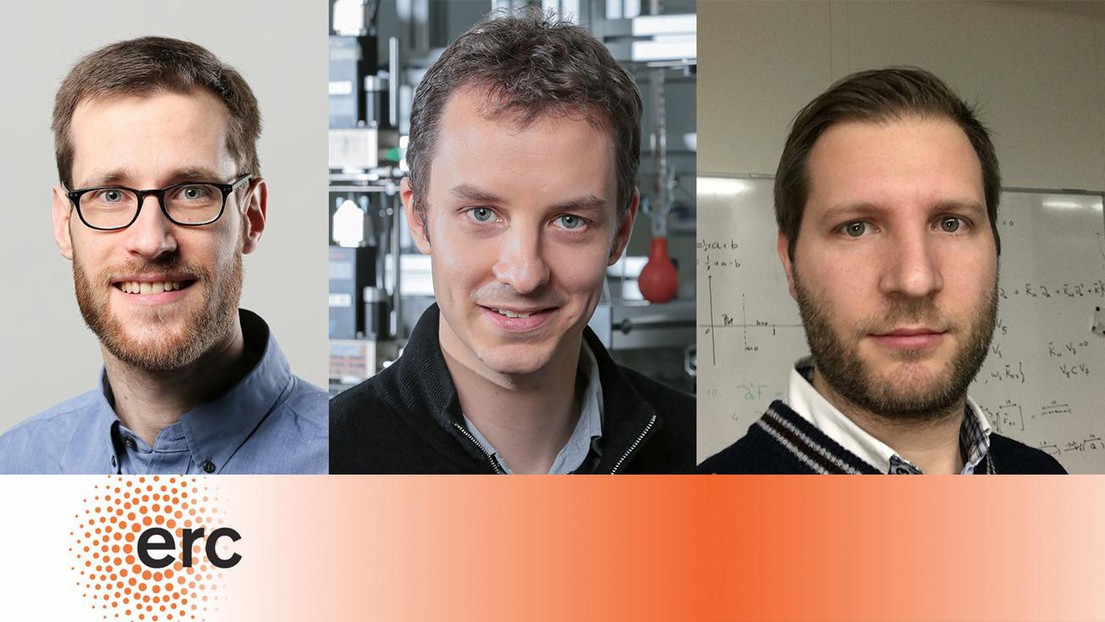 Three scientists from EPFL's School of Basic Sciences have been awarded Starting Grants from the European Research Council.

The ERC Starting Grants are given each year to researchers of any nationality and in any field of research with 2-7 years of experience since their PhD, with a promising scientific track record and an excellent research proposal. The application must be made from an EU or associated country, and each Starting Grant can be up to €1.5 million given over a period of five years.
The 2017 ERC Starting Grant Winners include three researchers at EPFL's School of Basic Sciences. The winners are:
Ulrich Lorenz. Project: Visualizing the Conformational Dynamics of Proteins by Time-Resolved Electron Microscopy.
Jeremy Luterbacher. Project: Nanostructured catalyst overcoats for renewable chemical production from biomass.
Alessandro Vichi. Project: Charting the space of Conformal Field Theories: a combined nuMerical and Analytical aPproach.
---