Three new EPFL artists-in-residence chosen for 2023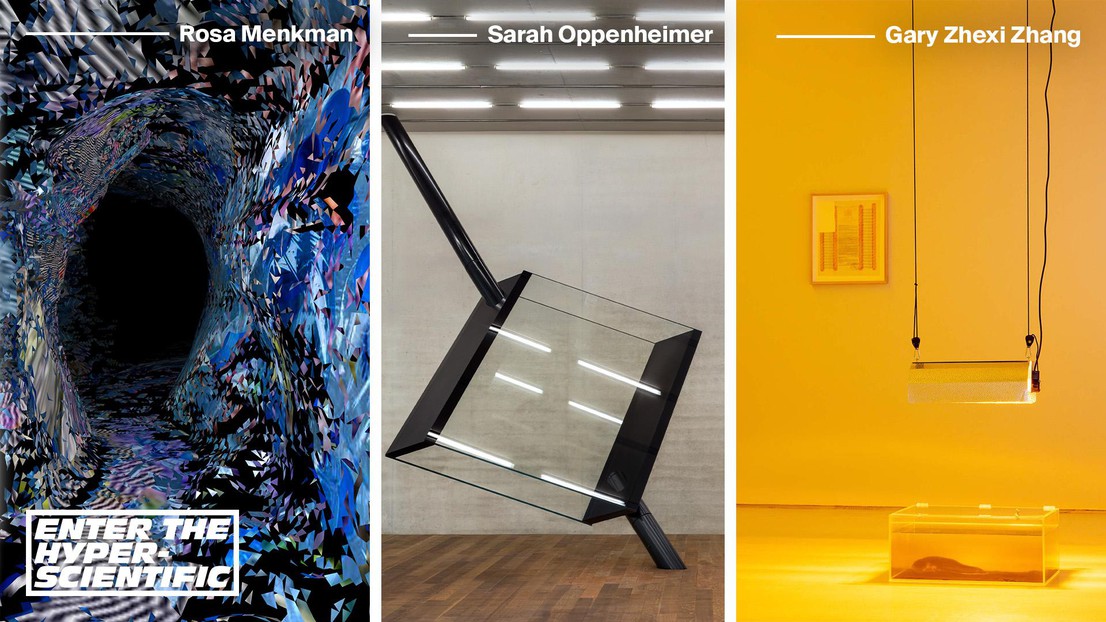 The Artist-in-Residence (AiR) program of EPFL's College of Humanities (CDH) is pleased to announce Rosa Menkman (the Netherlands), Sarah Oppenheimer (USA), and Gary Zhexi Zhang (China/UK) as the three artists selected for the 2023 call of Enter the Hyper-Scientific.

The CDH AiR program "Enter the Hyper-Scientific" was launched in its first international edition in Fall 2021, with the goal of fostering transdisciplinary encounters between artists and EPFL's scientific community. The program offers three-month residencies where artists work in collaboration with different laboratories on the EPFL campus, developing interdisciplinary projects and conducting research to create innovative works, which are then presented in public exhibitions at EPFL Pavilions. By bringing together artists and scientists, the program aims to establish a dynamic, critical, and inspiring platform for propelling aesthetic investigations at the intersection of art, technology, science, and the humanities.
This year, three outstanding proposals were chosen out of roughly 150 applications from around the world: Im/Possible Rainbows and Unnamed colours by Rosa Menkman, Circulatory Pathways by Sarah Oppenheimer, and The Inadequacy of Grammar by Gary Zhexi Zhang. These projects will be developed in close collaboration with EPFL labs and scientists.
Artists could apply to one of three tracks:
Open Transdisciplinary, which invites artists and practitioners from all disciplines to propose projects that investigate the fluid boundaries between art, humanities, science, and technology.
Scientific Imaging, which is in collaboration with the EPFL Center for Imaging and is for artists interested in imaging technologies, CGI, and digital imaging methods.
Environmental Transformation, which is in collaboration with CLIMACT, the joint EPFL-UNIL Center for Climate Impact and Action, and invites visual artists and designers to engage with themes related to climate change.
The three winning projects were selected by a jury composed of Mónica Bello (Curator and Head of Arts at CERN), Giulia Bini (Curator and Head of Program, EPFL CDH AiR), Natalie Estève (Head of Visual Arts, City of Lausanne), Fréderic Kaplan (Dean, College of Humanities), Béla Kapossy (Director SHS, Professor UNIL), and Sarah Kenderdine (Director, EPFL Pavilions).
"We are delighted to see the rapid growth of the new residency program at EPFL, the quality of the projects, and the technical, scientific and conceptual challenges proposed by the selected artists," says Bini. "Enter the Hyper-Scientific aims to become a platform for experimentation and innovation, with tangible impacts for artistic as well as scientific research for the artists and the scientists involved in the realization of the projects."
Since 2022, a partnership with the City of Lausanne provides the selected artists accommodation and working space in the housing cooperative La Meute, located in the new Plaines-du-Loup eco-district. This innovative and collective housing project, which brings together cultural figures, students, families, and asylum-seekers, fosters exchanges between the artists and Lausanne's rich art scene.
The EPFL CDH AiR program/Enter the Hyper-Scientific thanks all applicants for their interest, and looks forward to launching the call for its 2024 edition in June 2023.
Selected artists and their projectsRosa Menkman:Im/Possible Rainbows and Unnamed colours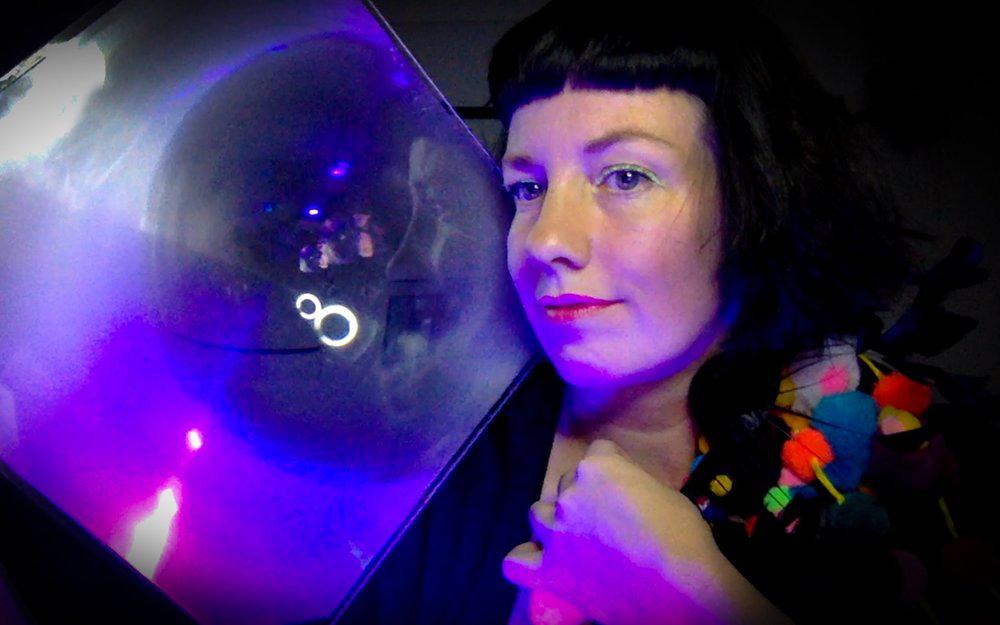 Rosa Menkman is a Dutch artist and researcher. Her work focuses on noise artifacts that result from accidents in both analogue and digital media. These artifacts can offer precious insights into the otherwise obscure alchemy of standardization and resolution setting. In 2019 Menkman won the Collide, Arts at CERN Barcelona award, which inspired her recent research into what makes things im/possible, including im/possible images. In this new research, she aims to find new ways to understand, use, and perceive through the use of and interaction with our technologies.
Im/Possible Rainbows and Unnamed colours asks: Is Golden Hour just one band of a planetary-scale rainbow happening at dusk and dawn? And do rainbows exist beyond the visible frequency bands of the electromagnetic frequency spectrum? As part of her EPFL residency, Menkman aims to explore the possibility of capturing alternative and impossible rainbows, ranging from those that exist beyond humanly visible light, to those that refract in unnatural shapes and organizations. In addition, Menkman will dive into the realm of unnamed colors that exist beyond the visible frequencies that the human eye can see, such as those present in X-RAY frequencies or FM radio. Although these frequencies lack a particular color name, they are specific demarcations to sensation. Through these explorations, Menkman seeks to expand the limits of human perception and unlock new possibilities for understanding color and light.
Collaborations: EPFL Center for Imaging and the broad EPFL scientific community.
-------
Sarah Oppenheimer: Circulatory Pathways
Sarah Oppenheimer is an architectural manipulator. Oppenheimer creates circulatory pathways that establish unexpected kinesthetic and visual relays between bodies and buildings. Gestural manipulation of interwoven instruments alters the contours of surrounding architecture. Rhythms and timescales of living systems flow from body to building and back again. The viewer is transformed into an agent of spatial change. Oppenheimer's work has been exhibited at the Wellin Museum of Art, Kunstmuseum Thun, the Wexner Center for the Arts, Kunsthaus Baselland, ZKM Karlsruhe, and the Sculpture Center, among many others. Oppenheimer is currently a senior critic at the Yale University School of Art.
Collaborations: Laboratory of Integrated Performance in Design, Laboratory of Intelligent Systems, among others.
-------
Gary Zhexi Zhang: The Inadequacy of Grammar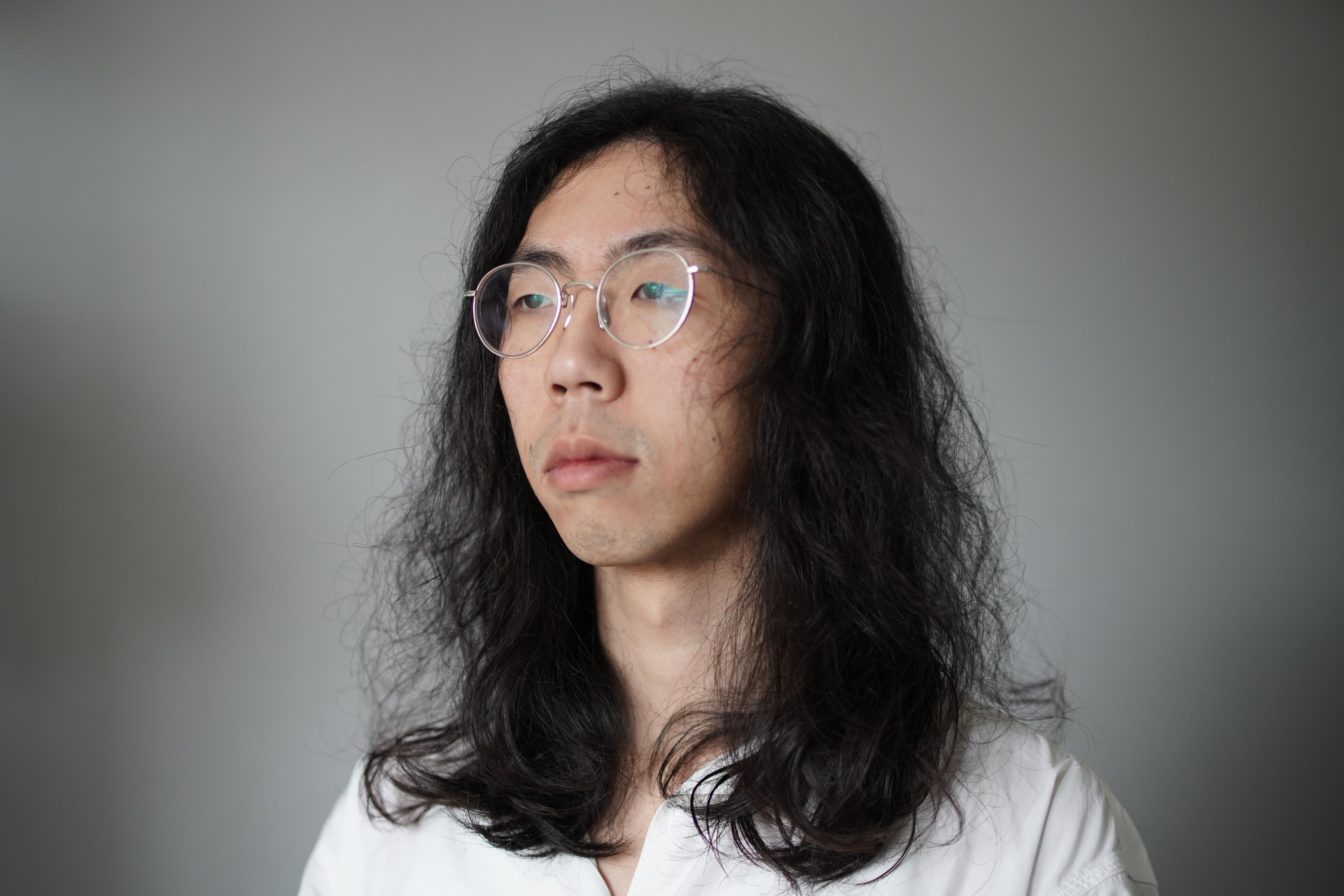 Gary Zhexi Zhang is an artist and writer. He recently completed a book of fictions, essays, and interviews about finance and time, Catastrophe Time! (Strange Attractor Press, 2023). The opera he co-created with Waste Paper Opera, "Dead Cat Bounce", premiered at Somerset House in 2022. His last solo exhibition, "Cycle 25", documented events that blur the boundaries between speculative belief and the material world, like natural disasters, scam nations and cosmic economies. He is currently undertaking a fellowship at Rockbund Art Museum, Shanghai. He is a Lecturer in Critical Studies at Goldsmiths MFA and taught previously at Parsons School of Design.
The Inadequacy of Grammar extends Gary Zhexi Zhang's exploration of temporality in social, technological and material systems. At EPFL, he will work on a new film project examining the experiences and representations of non-linear time, in dialogue with physicists and neuroscientists.
Envisaged collaborations: EPFL Center for Imaging, Brain Mind Institute, Crystal Growth Facility, Laboratory of Quantum Physics, Advanced Quantum Architecture Lab, Earth and Planetary Sciences Lab, Laboratory of Atmospheric Processes and their Impact, Ecological Engineering Laboratory, Laboratory for Ecohydrology.
Facilities: Anechoic and Reverberant Chambers
---
---