The Venice Time Machine: Science, Humanities And The Arts Unite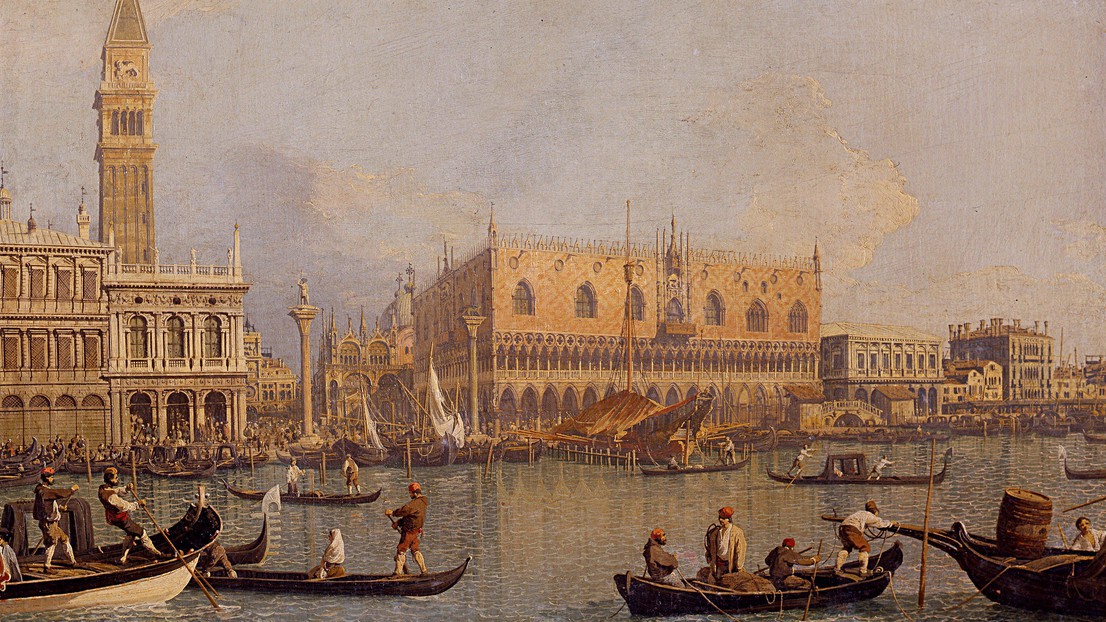 EPFL and Ca' Foscari University join forces in creating a trans-disciplinary program for education and research.
EPFL and Ca' Foscari University have today launched a trans-disciplinary center for education, research and public engagement in science and art in Venice. Venice itself is to become the subject of the research program Venice Time Machine—a historical and geographical simulation of the city that is one of the most well-documented in the world. The nascent project is in collaboration with Telecom Italia, the Center's first industrial partner and host for the center, offering office and lab space at its Future Center in Venice—a research center on the role of telecommunications in economic development.
The agreement signed today by EPFL President Patrick Aebischer and Carlo Carraro, Rector of Ca' Foscari University, announces the first step in a long-term research center to be developed over the coming years: Digital Humanities Venice (DHV). On the same occasion, the two universities and Telecom Italia's President Franco Bernabè also launched the industrial partnership. These agreements were signed in the presence of the Italian Minister of Education and Research, Francesco Profumo and Swiss State Secretary for Education, Research and Innovation, Mauro Dell'Ambrogio.




The creation of the EPFL and Ca' Foscari joint center is founded on an exchange of infrastructures and human resources between the different partners. Researchers from both universities and Telecom Italia will begin collaborations on concrete case studies starting immediately, with the first Master students to begin in September 2014. The partners count on finding third-party funding in order to accomplish the long-term goals of completing the Venice Time Machine program as well as establishing a EPFL presence for research and education in Venice.
The Venice Time Machine
The Venice Time Machine aims to be a comprehensive simulation with the goal of reconstructing Venice's past, better understanding its present and anticipating its future. The ambitious program will focus on the digitization of archives and their durability over time, data mining and modeling of both past and current networks, and advanced data visualization such as 3D interactive maps and novel museographic experiences in Venice.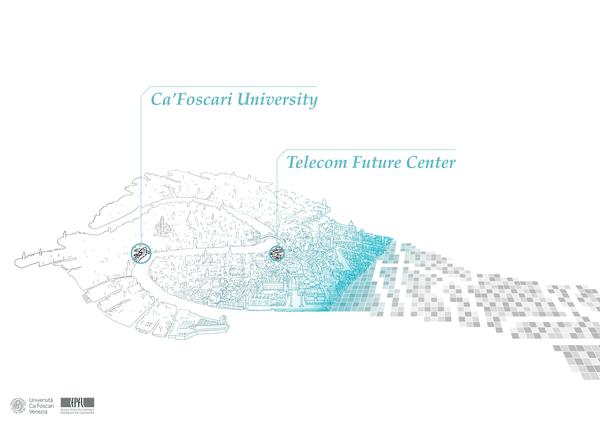 During the initial phase of the project, to begin this year and last another four years, small teams of researchers will focus on Venice and its historical network of European connections as the central subject. Researchers from Venice and Lausanne in computer science, art and music history, architecture, geophysics and even neuroscience will come together in the following months to establish a technological and logistical roadmap for the long-term development of the project.
From disparate data to comprehensive simulation
Venice was Europe's economic hub for centuries, a door to the Orient and dominated the seas. Its pivotal role in European history means that Venice is a veritable treasure trove for historians of mores, economics, art, and music. Venice's rich archival heritage, an impressive accomplishment spanning from the 9th Century to today, is a historical window into the daily lives of Venetians—one can find everything from the price of a pound of fish in the 10th Century to the value of the furniture in a palace in the 17th.
The digitalization of hundreds of kilometers of Venetian archives, itself a daunting task already underway, creates challenges for data management, image and sign recognition, and other computer science fields of study that the Venice Time Machine will tackle by joining resources between the two universities and industrial partners under one, federating program. And in order to comprehend the complex interactions between Venice's art, architecture and commerce on a global scale, the Venice Time Machine plans to model its Mediterranean commercial and social network over the centuries.
An international, trans-disciplinary educational platform
Beginning in September of 2014, a group of students with Bachelor degrees in the humanities, engineering or computer science will be selected to participate in a joint Master degree program between the two universities. Future Master students will spend time in each university, with a final, project-oriented semester in Lausanne, Venice, or at an other partner university. In the coming years, the student selection process will be partially vetted through competitive, open online classes such as MOOCS. These classes for last-year Bachelor students will be a preparation for DHV's trans-disciplinary platform.
----------------------------------
Scientific Collaboration:
The following researchers have expressed interest or have contributed to the drafting of the agreement. The very nature of the Center implies a wide range of collaborations that will be defined in the coming months.
CA' FOSCARI
Department of Environmental, Computer and Statistica Sciences
Researchers and professors contributing to the new Center from AdvanCes in Autonomous, DIstributed and pervAsive systems (ACADIA) and Knowledge, Interaction and Intelligent Systems (KIIS), among whom Bugliesi, Celentano, Orlando, Pelillo, Torsello, Marin, Silvestri.
Department of Humanities and Cultural Heritage
Contributing to the project are Silvia Burini, Giuseppe Barbieri, Eugenio Burgio.
EPFL DIGITAL HUMANITIES
Frederic Kaplan (Digital Humanities Lab, CDH) and Andrea Rinaldo (Ecohydrology, ENAC) are playing a leading role in the development of Digital Humanities Venice. Other EPFL researchers from a wide variety of disciplines have shown interest in collaborating in the EPFL Digital Humanities in general and on the Venice Time Machine specifically:

Karl Aberer (Distributed Information Systems, IC), Olaf Blanke (Neuroprosthetics, SV), Pascal Fua (Computer Vision, IC), Matthias Grossglauser (Computer Communications, IC), Harry Gugger (Urban and Architecture Design, ENAC) Sabine Süsstrunk (Image and Visual Representation, IC), Pierre Dillenbourg (Pedagogy, IC), Nicolas Henchoz (EPFL+ECAL Lab), Pierre Frey (Archives of modern building, ENAC), François Golay (Geographic Information System, ENAC), Jacques Levy (Geography, ENAC), Mark Pauly (Computer Graphics and Geometry, IC).
---
---