"The SBB and EPFL joint efforts are essential for driving innovation"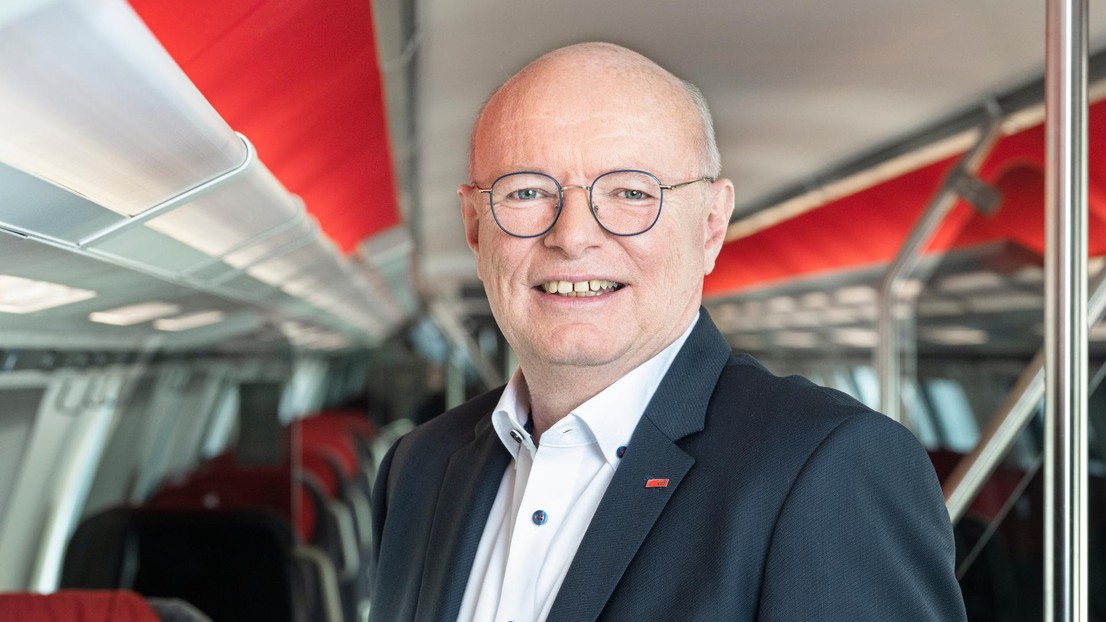 Vincent Ducrot, who graduated from EPFL with an electrical engineering degree, was appointed CEO of Swiss Federal Railways (SBB) in 2020, crowning a remarkable career in the transportation industry.

Vincent Ducrot spoke with us about his firm belief in innovation, his view of the future of train travel – including the key sustainability challenges facing the industry – and the need for more trained engineers in Switzerland.
The pandemic caused a sharp decline in travel, including by train. How do things stand today?
We've just returned to the passenger traffic levels seen in 2019, right before the pandemic. That's really encouraging since we thought it would take longer. But we have noticed changes in the kind of passenger traffic. There are fewer commuters, for example, since many people now work from home, but there's more travel for leisure activities, such as over the weekend. And a growing number of people now use trains for international travel – a choice clearly linked to environmental concerns.
Will these changes cause you to reconsider clock-face train scheduling?
Clock-face scheduling – which means scheduling trains so that they run at regular intervals – has long been key to the success of Switzerland's train system. It gives passengers good visibility and makes it easier to schedule connecting trains. We intend to keep it, although with greater flexibility at certain times of day. That's what we did this winter when we scheduled more trains running from Geneva to ski stations over the weekend. We plan to keep moving in this direction.
One reason why train travel is so popular is its low environmental impact relative to other transportation methods. How do you plan to build on that?
Trains clearly have a lot of advantages when it comes to sustainability, owing to their low carbon footprint and their capacity to carry large numbers of people over a relatively small surface area. What's more, 90% of the energy used to power SBB trains comes from clean sources, and we're working to bump that figure up to 100%. We're also working with suppliers to help ensure our railcars are produced from recycled materials as much as possible. That's also true for the materials in our railway equipment and track ballasts. The next step will be to start using recycled concrete, which remains a challenge.
Our medium-term goal is for the SBB railway system to run entirely on its own energy.
You mentioned SBB's heavy reliance on clean energy, which is produced mainly from SBB's own hydropower facilities. Have you nevertheless been affected by the energy crisis?
At SBB, we own three dams operated by nine hydropower plants and even have our own power grid. But around 10% of our power still comes from nuclear energy, which we use in the winter to meet the increased demand. So to that end, yes, we've felt the sting of higher energy costs. We've also been affected by the 2022 droughts – we had to buy power during the summer last year for the first time in many years. Because the water in our dams doesn't come mainly from glaciers, they're not being impacted directly by glacier melting, but the lack of precipitation is problematic. Our medium-term goal is for the SBB railway system to run entirely on its own energy, which we'll achieve by further expanding our use of hydropower and incorporating some solar energy.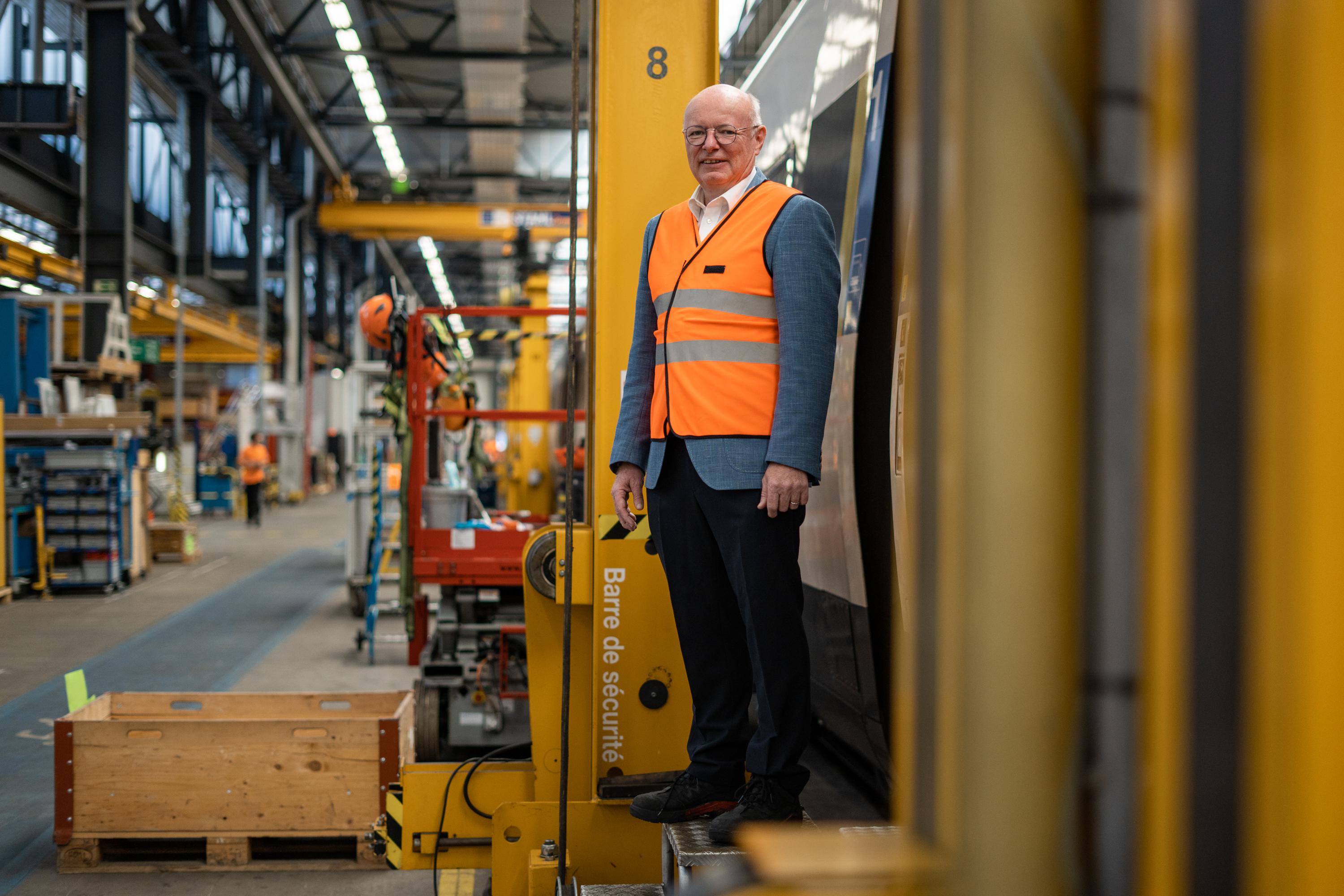 You seem to be a strong believer in innovation. What advances at SBB are you most proud of since you took over the reins of the company?
Innovation is crucial for us, and we have a number of projects and joint ventures under way with different partners. We're also investing heavily in digital technology. For instance, we want to introduce a single software application to manage all our operations, from train scheduling to track switching. We currently rely on a mix of applications that send data back and forth. This change wouldn't be seen by passengers – but it would be a dream come true for many of our employees! In terms of upgrades visible to passengers, we're continually updating and improving our sales system, both on our website and through our app.
Another area of innovation for us relates to materials. We worked with a specialist firm to develop a biodegradable glue for our track ballasts, and we've teamed up with EPFL to develop the RailPad – a novel type of rail fastening system [see box below].
EPFL's HyperLoop team has performed exceptionally well in competitions in recent years. How do you feel about this kind of new technology?
It's really important to keep working on these types of breakthroughs, and we're contributing our know-how and experience to several initiatives in this area. Many technological hurdles still need to be overcome before Hyperloops can become a reality, especially with regard to infrastructure – building standards-compliant tunnels, for example. It's also worth noting that these systems consume huge amounts of energy, just like Swissmetro did back in the day. Other developments that will be highly visible, like driverless trains, will similarly take a long time to materialize because – unlike subways that run in enclosed spaces underground – trains operate out in the open.
This kind of R&D is long term and focused on the next generation of transportation systems. For now, we're thinking more about the immediate future, in line with the Swiss government's 2050 regional transportation strategy and the Swiss Federal Office of Transport.
The delays in the renovation work at the Lausanne train station have made some people in French-speaking Switzerland skeptical. Can you give us a progress update?
The first delay was due to protests that were filed and that went up to the supreme court. This issue was resolved in 2019. The more recent delays have two main causes. One relates to the statics of the underground structures we're planning to build underneath the train platforms and the square in front of the station building. Here, we're reworking those plans in conjunction with various experts. The other relates to passenger traffic at the station. We realized, based on our forecasts for the new few years, that the platforms will soon become saturated once again because we didn't design them to be wide enough. It's frustrating that the renovation is taking so long, but it's important to take the time needed to make sure it's done properly. That way, we won't find ourselves having to start more renovation work as soon as this project is finished.
I'd also like to point out that we're carrying out the work while keeping the Lausanne train station operational in terms of both train service and passenger access. That slows the work down. But that's true for any train station, not just the one in Lausanne – we saw that in Bern too. This type of renovation work generally takes 10–15 years.
Today's university students are attracted to new, high-tech jobs, and they're turning away from careers in traditional engineering fields.
In late 2022 you mentioned that SBB is having trouble finding enough skilled engineers. Why do you think that is, and what kinds of engineers do you need now and in the future?
Right now we're facing a shortage of computer engineers. And we aren't the only ones – that's true for a lot of companies. We also need civil and electrical engineers. Within a few years Switzerland will have to upgrade a significant part of its infrastructure – its roads and water system, for example – and that promises to be a challenge. Today's university students are attracted to new, high-tech jobs, and they're turning away from careers in traditional engineering fields. I've spoken about this regularly with universities in Switzerland, especially EPFL and ETH Zurich, and with Swiss policymakers. At SBB, we're also open to funding some of the needed training.
SBB has set up various joint ventures with EPFL and opened an innovation unit at our Ecublens campus. Why is it important for you to maintain close ties with our School?
Our joint efforts with EPFL are essential for driving innovation. SBB is one of Switzerland's biggest companies and we need exceptional engineering skills, so it makes sense that we'd work closely with a school like EPFL. In addition to our R&D with the university, we also set up a fund to award grants to research projects in science and engineering, but also fields like economics.
Why did you decide to pursue a career in the transportation industry?
It was something that happened pretty much by chance! I earned my degree in electrical engineering at EPFL with a specialization in computer science, then worked for an engineering firm and other companies before joining James Martin Associates – a major consulting firm at the time – as an IT consultant. One of my consulting projects was for SBB, and they eventually gave me a job offer.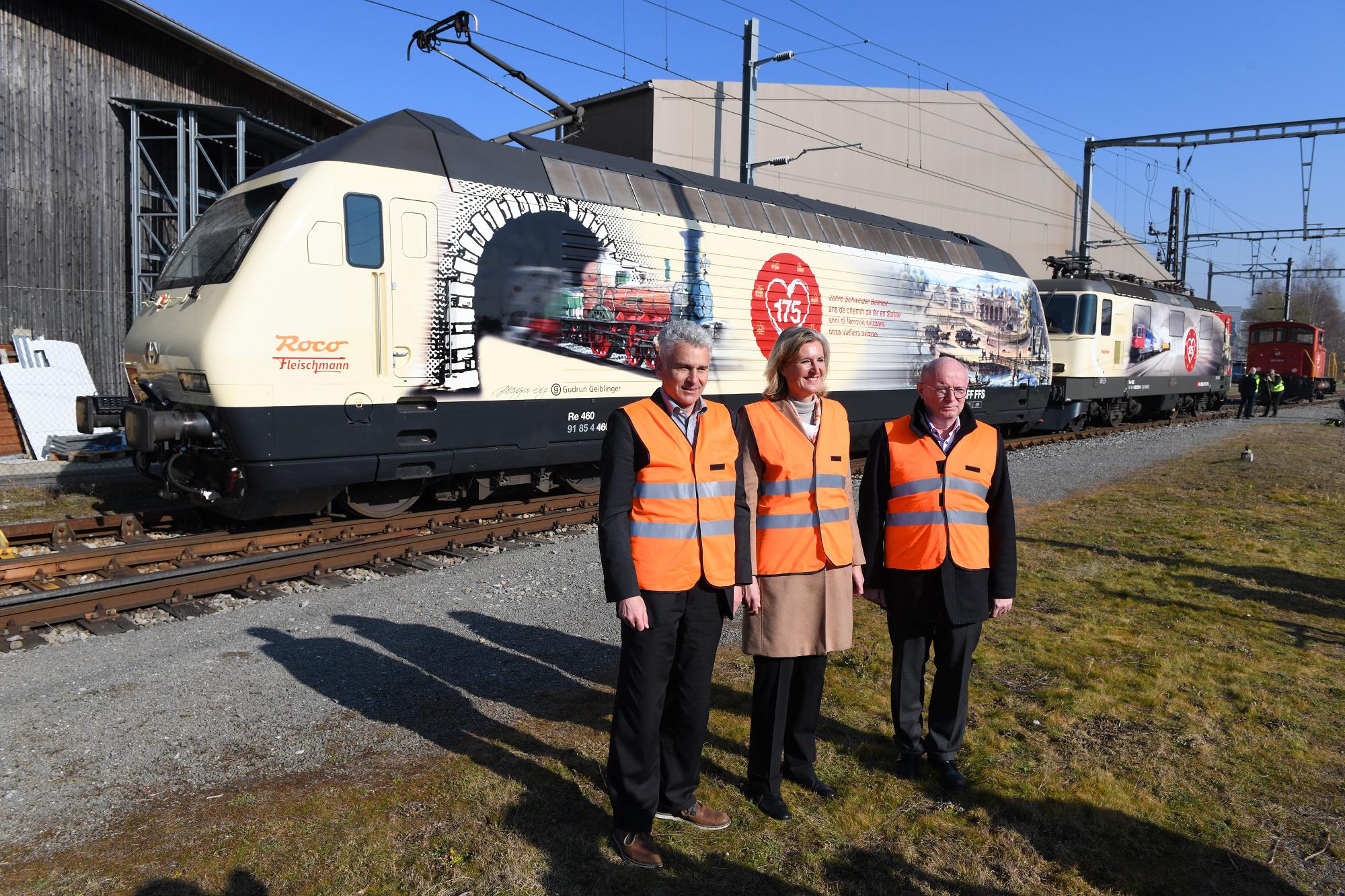 What memories do you have of your time at EPFL?
I was there when the Ecublens campus was just being built. Most of my classes, and especially the technical ones like on electrical systems, were held at the old premises at Avenue de Cour in Lausanne. Only the more general classes were given at Ecublens, in the very first buildings. I have especially fond memories of when I started at EPFL and took preparatory classes in mathematics, for example. We studied descriptive geometry the old-fashioned way: using pen and paper. Things have changed a lot since.
I'm still in touch with many of my EPFL classmates, but also some professors, like Prof. Daniel Mange and Prof. Marcel Jufer, who I worked with later on, after I joined SBB. I go back to the Ecublens campus on a regular basis and it's a pleasure every time.
My engineering background is very helpful in my current role. It taught me important problem-solving skills: how to break problems down, simplify them, and sketch out possible solutions along with alternatives.
Is there a message you'd like to give today's youth?
Work hard for what you believe in and keep learning throughout your career.
About Vincent Ducrot

1962 | Born in Châtel-Saint-Denis, in Fribourg Canton
1987 | Graduates from EPFL with an electrical engineering degree
1993 | Joins SBB as the Head of its Software Product Division
1999 | Appointed Head of SBB's Long-Distance Services
2011 | Named Managing Director of Transports Publics Fribourgeois
2020 | Appointed Chief Executive Officer of SBB
EPFL and SBB: Over seven years of joint R&D
SBB has been working closely with EPFL's Transportation Center and Vice Presidency for Innovation since 2015, uniting their strengths on a number of R&D projects in materials science, mathematics, engineering and architecture.
For example, both EPFL and SBB are part of a consortium commissioned by Switzerland's Federal Office for the Environment in 2019 to find a way to reduce the vibration noise produced by train tracks. EPFL's efforts on this project are being coordinated by Prof. Holger Frauenrath's research lab. The consortium has developed a system called RailPad that introduces a novel type of track padding, which is part of the rail fastening system. With RailPad, operators won't have to add costly new equipment to their tracks. It's currently being tested ahead of a potential roll-out.
Another joint R&D project, also launched in 2019, involves EPFL's Computer Vision Laboratory. Here, engineers are using visual intelligence to create digital twins – or enhanced computer models – of elements of SBB's infrastructure. The digital twins can be used to run predictive analytics and identify which parts of a track will soon need maintenance. Separately, engineers are analyzing anonymized images of passenger traffic in train stations – data that will help SBB improve station design and determine the best places to set up information desks and shops.
More recently, SBB and EPFL have teamed up to optimize train schedules. Clock-face scheduling has a number of advantages, but it can result in nearly empty trains during off-peak hours – consuming energy and wearing down tracks for only a handful of passengers. Several EPFL mathematics professors are working on possible scheduling adjustments.
SBB has also established a visible presence on campus, with the innovation unit it opened at Innovation Park in 2019.
---