The myPrint service gets a makeover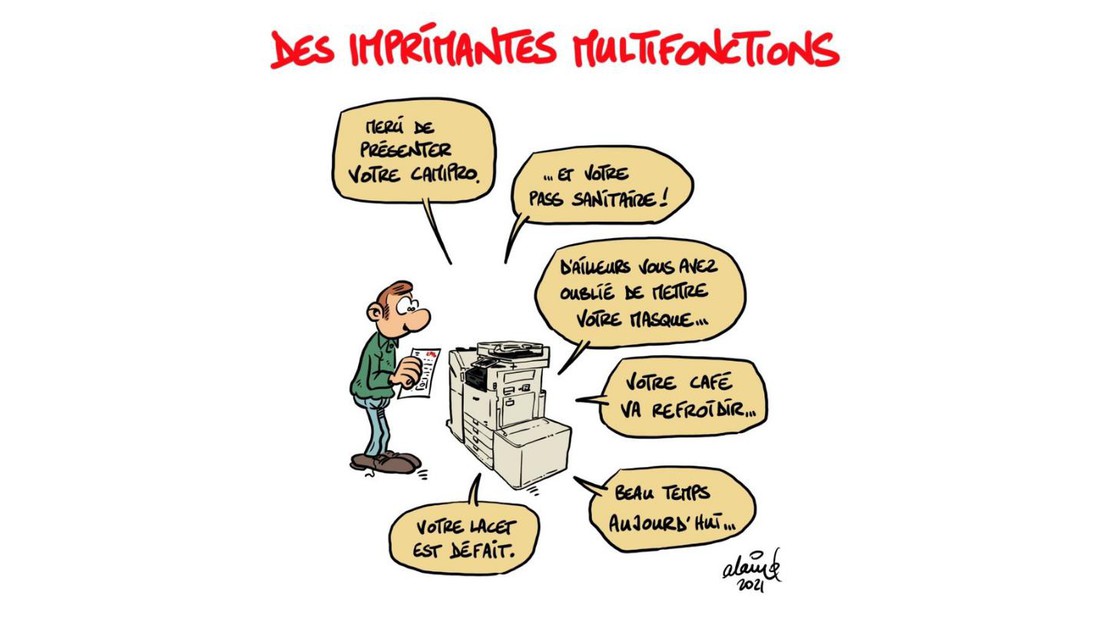 New multifunction printers are being installed at EPFL, and the School's printing service is getting a revamp. This large-scale upgrade, which began in June 2021, will give us more powerful and energy-efficient equipment.

Our campus currently houses 210 printers for the myPrint service, which can be used by students, employees and visitors. This service is now undergoing a makeover. We installed new print management software in mid-August. While the interface for viewing your myPrint account and credits hasn't changed, Mac users will now have to select print settings directly on their computer rather than on the printers.
The printers themselves are also being upgraded. "We've already replaced around 100 of them since early June," says Catherine Cornaz, a computer scientist who runs the myPrint service along with Laurent Durrer, a technical support manager. "By November, we will have a total of 214 new printers on our Lausanne, Geneva and Neuchâtel campuses," she adds.
Faster and easier printing
The new multifunction printers are faster – with an output of 60 pages per minute – have larger paper trays (4,500 sheets) and include fully touchscreen control panels. They also produce better scans in terms of speed, quality and format detection. The new printers offer an array of useful features such as being able to produce folded, stapled booklets in both A4 and A5 format, as well as a staple-free option that binds up to ten sheets with pressure rather than metal staples.
"Until now, we had some printers for printing in color and others for black and white," says Cornaz. "Some of our printers could hold a lot of paper, others less. But with this upgrade, all the printers will be identical, making it much easier to manage them, switch out broken parts and replace the toner."
More energy efficient
Another benefit of the new printers is that they require considerably less energy. "Some of the printers we currently use were installed back in 2016," says Cornaz. "But the new models we're installing are more energy efficient, as they have a better sleep mode and operate at a lower temperature. That will cut our power use by 8,067 kWh per year – saving us CHF 1,702 annually. That will also reduce our CO2 emissions by a whopping 1,464 tons a year."
According to Rafael Corvalán, the head of EPFL's information systems department, the upgrade will bring two key improvements. "Our campus printers should be managed with an eye on two factors: use and maintenance," he says. "These new printers tick both boxes: they're faster, more reliable and offer a greater number of features, and they're easier to maintain and require around 7 5% less energy than our existing ones."
---
---