The first OpenFood hackathon at EPFL is a hit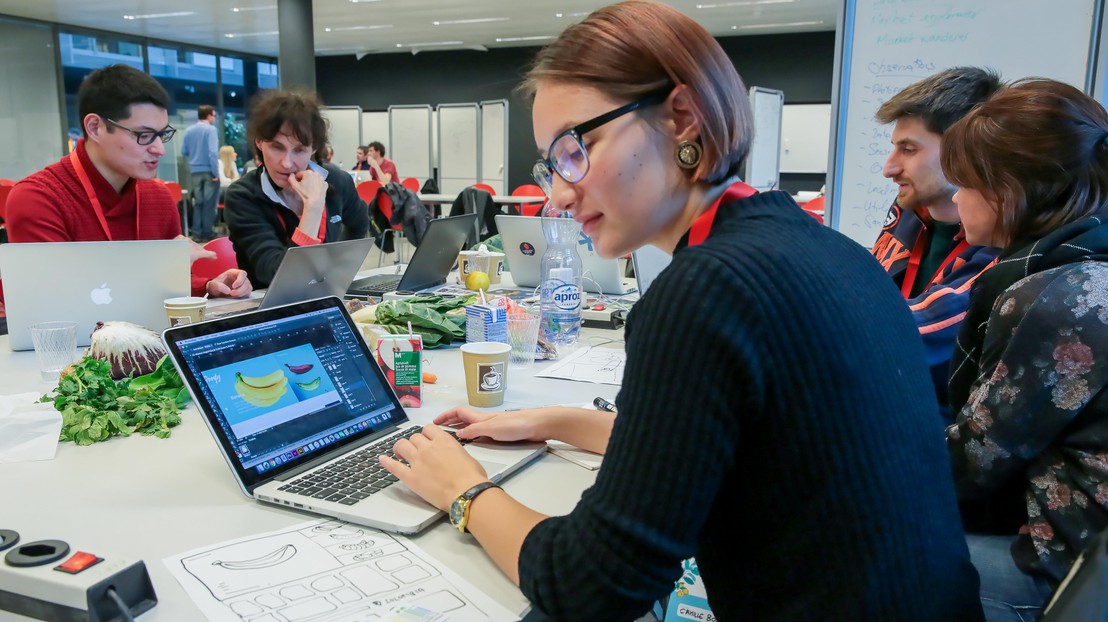 EPFL hosted the first OpenFood Hackdays this past Friday and Saturday. The event attracted 110 participants, whose goal was to brainstorm technological solutions to food-related challenges. The best projects will be awarded funding.

There's an app to help you shop for healthy food, a website where you can find local food producers and another website that maps out your favorite beer down to the molecule – pesticides included. A total of 12 projects came out of the first ever OpenFood Hackdays, held on 10 and 11 February at EPFL. Engineers, nutritionists, students, graphic designers, doctors and machine-learning specialists put their heads together to come up with technological solutions to food-related challenges faced by humankind.
Openfood.ch was among the data sources available to the participants. This database, which was developed at EPFL, contains open-source information on thousands of food items sold in Switzerland. "The point of the hackathon was for the participants to use whatever data they could get their hands on – from grocery store receipts to what goes on our plates – to help consumers make healthy decisions that take into account such factors as allergies and nutrition," says Marcel Salathé, who started Openfood.ch.
Do you know where your food comes from?
Transparency and sustainable development were among the hot topics at the OpenFood HackDays, with some apps showing the precise origin of the meat we buy or how far a given product traveled before reaching the grocery store shelf.
The most creative, innovative and high-potential projects will receive funding. The winners will be announced on Monday on food.opendata.ch.
A parallel hackathon, also run by Opendata.ch, was held at the Zurich University of the Arts and attracted 90 participants. The Open Food Hackdays will take place several times a year for the next three years. For those of you who missed it this time around, you'll have another chance this fall.
Check out all the projects at food.opendata.ch.
---
Author:
Sarah Bourquenoud
---