The ETH Board has appointed EPFL's new Senior Management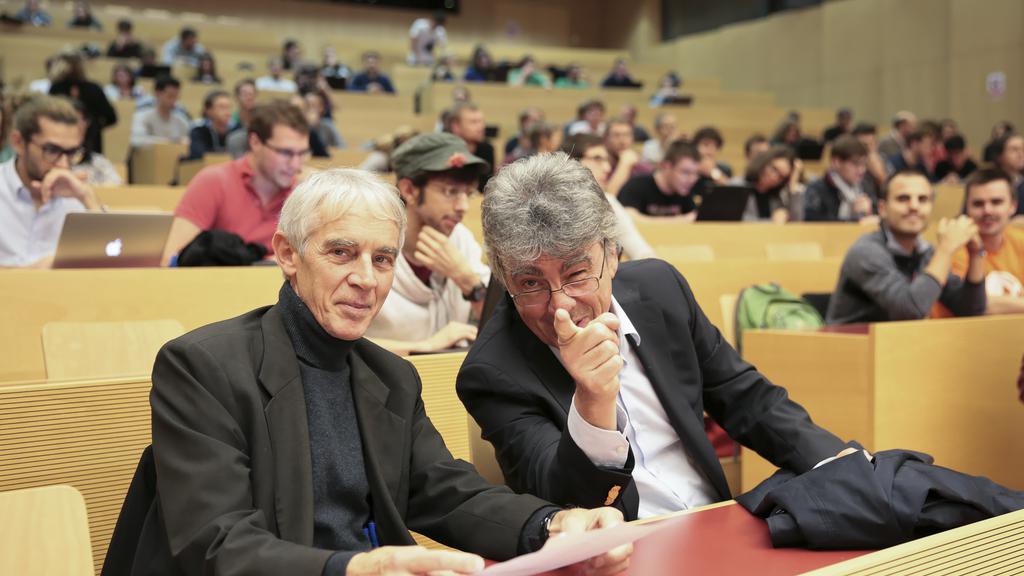 The Board of the Swiss Federal Institutes of Technology (ETH Board) has approved the appointment of the vice presidents put forward by Professor Vetterli.

The revision of the Ordinance on the Organization of EPFL proposed by incoming president Martin Vetterli has been approved by EPFL's Senior Management. This decision followed an internal consultation, a discussion with the EPFL Assembly and an effort to find common ground between the various positions. The revised ordinance will take effect on 1 January 2017.
In addition, the Board of the Swiss Federal Institutes of Technology (ETH Board) has approved the appointment of the following vice presidents. They were put forward by Professor Vetterli and will make up his new management team starting on 1 January 2017.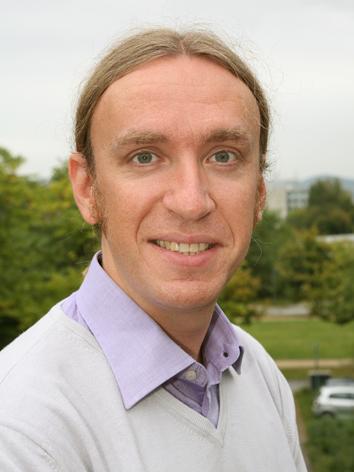 PIERRE VANDERGHEYNST has been appointed Vice President for Education (VPE). Professor Vandergheynst holds a PhD in mathematical physics from the Université Catholique de Louvain. His career at EPFL began with a post-doc in the Signal Processing Laboratory, which was funded by a research partnership with Logitech. He was named assistant professor at EPFL in January 2001 and, in 2014, became a full professor of electrical engineering in the School of Engineering (STI). He currently runs the Signal Processing Laboratory 2 (LTS2). His research centers on analyzing complex, non-structured and large-scale data. He was appointed Vice Provost for Education in 2015, a position in which he set in motion a number of reforms, including the introduction of the Review Course. Throughout his time at EPFL, Professor Vandergheynst has pursued his commitment to education as director of the electrical engineering doctoral program and director of the electrical engineering section, as well as through his involvement in setting up a first-year course on global issues in conjunction with the College of Humanities.
The new Vice Presidency for Education (VPE) will cover Bachelor's and Master's teaching, the Doctoral School, continuing education and the development and management of online courses. The VPE will first focus its attention on restructuring the first-year curriculum, launching the Extension School and exploring how new technologies can be used to improve the quality of teaching.
ANDREAS MORTENSEN has been appointed Vice President for Research (VPR). Professor Mortensen holds a civil engineering degree from the Paris School of Mines and a PhD in materials engineering from MIT, where he taught as an assistant, associate and ordinary professor for ten years. He joined EPFL in 1997 as a professor in the Materials Department, where he heads the Laboratory of Mechanical Metallurgy (LMM). His research centers on metallic structural materials, including their development, microstructure and mechanical behavior. Professor Mortensen was appointed Vice Provost for Research in 2015. He also served as dean of EPFL's Doctoral School and director of the Materials Institute.
The new Vice Presidency for Research (VPR) will oversee EPFL's major academic and strategic projects. In addition to ensuring overall management of scientific equipment and technological platforms, the VPR will support researchers in their search for funding. It will also be in charge of coordinating and monitoring the development of EPFL's other campuses and its interfaculty centers. Scientific information will also be under its responsibility. The VPR's mandate will include the work currently done by the Technology Transfer Office (TTO).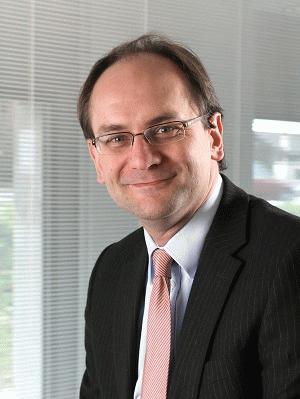 MARC GRUBER has been appointed Vice President for Innovation. Professor Gruber completed a PhD in management from the University of St. Gallen. He has held the Chair of Entrepreneurship and Technology Commercialization since joining EPFL in 2005. He previously served as Vice-Director of the Institute of Innovation Research, Technology Management and Entrepreneurship at the Munich School of Management, where he was also Managing Director of the school's Center for Entrepreneurship. His research interests include innovation, strategy and entrepreneurship. Professor Gruber was made a full professor within EPFL's College of Management of Technology in 2010. Since 2009, he has overseen the Master's degree and the minor in technology management and entrepreneurship. In 2013, he became deputy editor of the Academy of Management Journal, the leading research journal in the management field, where he is in charge of the Innovation & Entrepreneurship section. In an independent study, Professor Gruber was ranked among the top five entrepreneurship researchers in the world between 2000 and 2015.
The new Vice Presidency for Innovation (VPI) will serve as the interface between EPFL and the industrial and business world. It will be in charge of setting up the Switzerland Innovation Park Network West EPFL, which is closely linked to the expansion of EPFL's other campuses. Entrepreneurship and startups, through industry partnerships and EPFL's Innovation Park, will also be at the core of its mission.
EPFL's president will choose his deputy from among the academic vice presidents.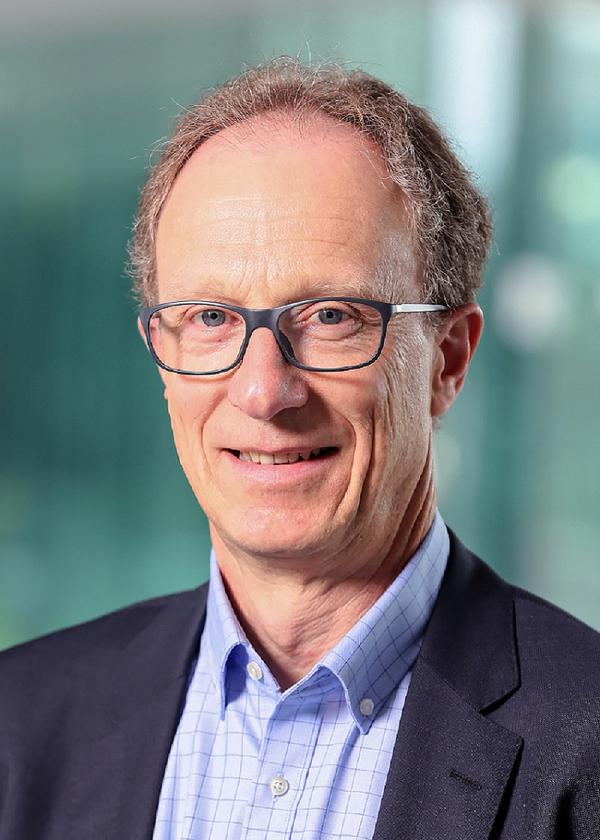 ETIENNE MARCLAY has been appointed Vice President for Human Resources and Operations (VPRHO). Mr. Marclay studied physics at EPFL, where he earned a PhD in the subject. After doing a post-doc and occupying various positions in both consulting and services companies, he returned to EPFL in 2008. He came in as the School of Engineering's dean adjunct, and then served as the planning and finance delegate and general secretary for planning and logistics, before becoming acting Vice President of the current Vice Presidency for Resources and Infrastructure (VPRI). His in-depth knowledge of key issues at EPFL and how the school works will be crucial to the success of the many projects run by this new vice presidency.
The new Vice Presidency for Human Resources and Operations (VPRHO) will be devoted largely to the issue of human resources at EPFL. It will also be in charge of a series of support functions and tasks required for managing the school. These include maintaining, operating and further expanding the school's infrastructure, with a particular focus on buildings, security, occupational health and prevention, procurement and inventories. Managing the Swiss Tech Convention Center (STCC) and the buildings in the Quartier Nord will fall within the VPHRO's purview. Sustainable development and environmental management will also be an integral part of this office's responsibilities.
In keeping with the new Senior Management's vision, finances, budgetary planning and controlling will be grouped in a new Vice Presidency for Finances (VPFI), the vice president of which will be named shortly. In the meantime, Etienne Marclay will serve as acting head of the VPFI.
EDOUARD BUGNION has been appointed acting Vice President for Information Systems (VPSI). He will lead the next phase in transforming the central IT department and the school's information system. Professor Bugnion holds a PhD in computer science from Stanford University and joined EPFL in 2012 as a professor in the School of Computer and Communication Sciences and director of the Data Center Systems Laboratory. He is also deputy scientific director of the Data Science program launched by the ETH Board. Previously, Professor Bugnion worked for 18 years in the United States after completing his studies. He helped found two startups: Vmware and Nuova Systems (which was acquired by Cisco). From 1998 to 2005, he held various positions at VMware, including that of CTO. From 2005 to 2011, within the Nuova/Cisco group, he helped build the main engineering team, and he became vice president and CTO of the group's Server Access and Virtualization Business Unit, a team that commercialized the Cisco Unified Computing System for virtualized data centers.
The new Vice Presidency for Information Systems (VPSI) will be in charge of putting in place EPFL's digital strategy. Its missions include, in a combination of direct responsibilities and matrix responsibilities, developing and implementing EPFL's IT strategy and master plan, IT security, managing the central IT infrastructure, managing core business applications, and coordinating with the IT service in each EPFL school.
> OUTGOING VICE PRESIDENTS
On 14 July we announced that André Schneider (Vice President for Resources and Infrastructures) would leave on 31 August 2016 and that Philippe Gillet (Vice President for Academic Affairs) would step down at the end of the year. Professor Gillet will maintain a 20% professorship at EPFL.
Since then, Adrienne Corboud Fumagalli and Karl Aberer have informed Senior Management and their respective teams of their intention to step aside.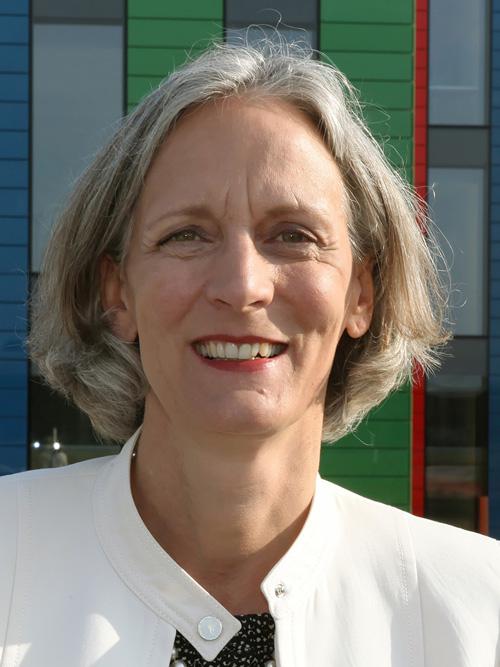 ADRIENNE CORBOUD FUMAGALLI, Vice President for Innovation and Technology Transfer (VPIV), will hand over the reins to Marc Gruber on 1 January 2017. Ms. Fumagalli will take over the role of promoting the activities of the Social Media Lab, which she set up, and will run Horizon, an EPFL tech spinoff. For eight years, she took a pragmatic approach to supporting innovation at EPFL. She expanded EPFL's Innovation Park, which now employs 2,000 people, by attracting leading companies in the knowledge economy. She and her team helped numerous spinoffs see the light of day and were instrumental in bringing in the investment they needed to grow – over a billion francs during this period.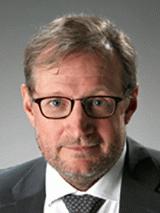 KARL ABERER, Vice President for Information Systems (VPSI), will leave his position at the end of the year. Starting on 1 January 2017, he will devote himself entirely to teaching and research, with a focus on data science, in his laboratory in the School of Computer and Communication Sciences. During Professor Aberer's four years at the helm of the VPSI, he was involved in reorganizing EPFL's IT system and defining the related strategic principles. This was instrumental in helping the school to navigate the digital transformation that affected the entire education and research sphere.


Patrick Aebischer and Martin Vetterli, together with all current and future members of Senior Management, wish to thank these individuals for their unfailing commitment to our school. They each played a key role in effectively managing EPFL.
---