The « E3 Program - EPFL Excellence in Engineering » is cancelled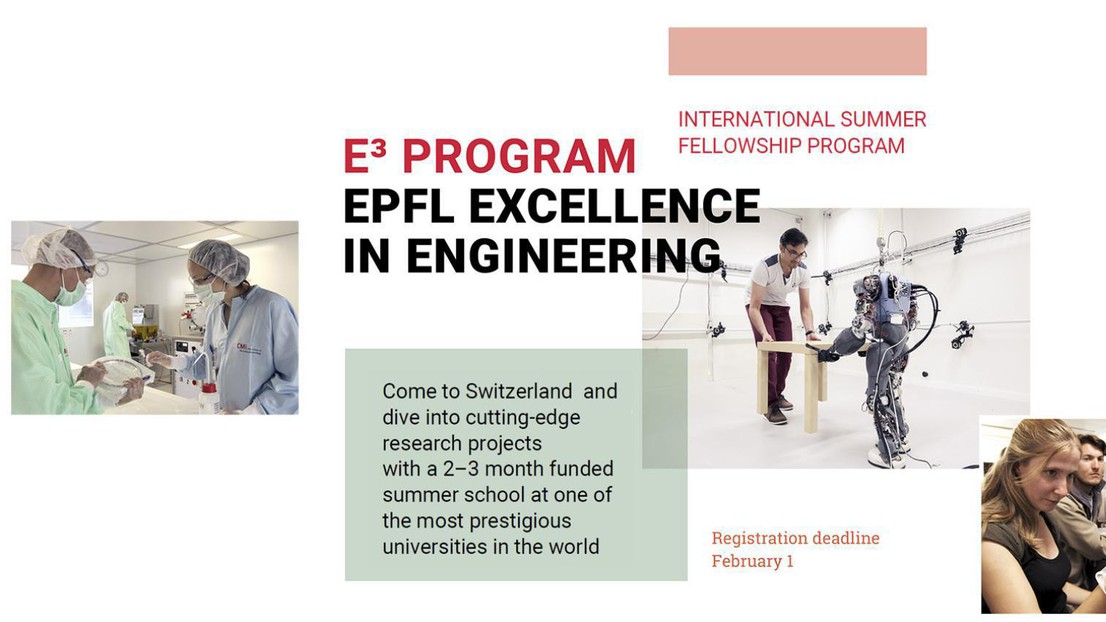 Following the restrictions due to the Covid-19, the School of Engineering (STI) has decided to cancel the "E3 Program – EPFL Excellence in Engineering". This year, the program should have welcomed 46 foreign students during the summer season in 33 of the school's laboratories. 

Due to the current situation, the EPFL cannot proceed with the work permit authorizations for the selected candidates or have them come on Swiss territory. "As we have to start the procedures now, we would break this rule by issuing invitation letters. It is with great regret that we have to cancel the 2020 edition", explains Sebastian Gautsch, Research and Teaching Associate at the School of Engineering.

E3 is a summer internship program in the School of Engineering (STI) laboratories. These internships offer foreign students the opportunity to gain practical experience and to enrich their academic CV. For the second edition of the program, 2000 students applied. The recruitment procedure is based on excellence criteria and selects only the best candidates. A total of 46 applicants, 39% of whom were women, were chosen to spend twelve weeks in one of the 33 participating STI laboratories.

EPFL strongly encourages the selected candidates of the 2020 edition to apply again next year.
However, if they no longer meet the eligibility requirements, they will be able to register for a master's program or a doctoral school.

Applicants wishing to participate in the 2021 edition of the E3 will be able to apply until February 1, 2021. https://eee.epfl.ch/apply/ 
---