Temporary structures can help find lasting solutions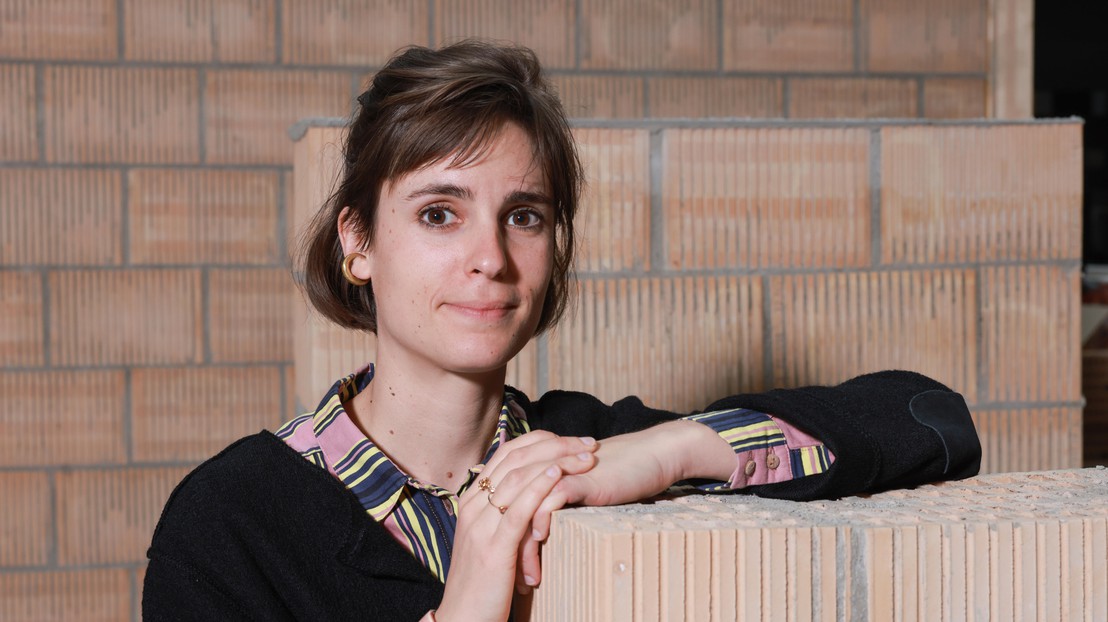 In this column, published in three local dailies, Camille Fauvel explains how temporary structures can help us observe how people use public spaces. Fauvel, a lecturer in architecture at ENAC, cites a project carried out by EPFL students on Lake Geneva.

In 2021, a group of first-year architecture students built a structure to expand access to the lake at Bains de Saugy in Genthod, a town in Geneva Canton.Anchored in the water, the wooden bleacher-esque installation has thus far weathered two summers and two winters and is gearing up for its third. I visit the installation regularly to get it ready for each season, accompanied by four dedicated students who have been involved since the beginning.
The water lapping against the wood takes its toll. We've carefully adapted the structure so it can keep serving its humble purpose: accommodating those who want to get their feet wet. It's supported by a garden-retaining wall at the edge of a swimming area, expanding the boundaries of "land" to give people a place in the sun. We're attached to it – and apparently we aren't the only ones. Erected as part of an Open House exhibition, the installation won people over the more they used it. It has a permit granting temporary authorization to be set up in the lake, which was renewed until end-2023. Some people would like to see the installation around for longer, although that raises some questions, of course. Would the structure hold up? What adjustments would be needed to make that possible?
This subtly rebellious solution is intended to respect the lake as much as possible.
Seasonal upkeep
Overseen by Dieter Dietz and Daniel Zamarbide's ALICE laboratory, this experimental structure was intended neither to be taken down immediately nor to last forever. An appetite for adventure made the endeavor seem worth it. Developed during the pandemic, the installation is the brainchild of 22 people who were yearning for the outdoors, for freedom. They poured their energy into the project, even making rafts to move the different pieces across the lake because the shore was too narrow to work on. The result was a collection, of lightweight platforms with wide steps for sitting and easing into the water. The structure is attached to the wall and anchored to the bottom of the lake with stones in carefully positioned large oak containers. It sways gently like a reed, loose but sturdy. Designed in association with Julien Gamerro, a civil engineer and carpenter, this subtly rebellious solution is intended to respect the lake as much as possible. It doesn't follow any preset calculation model, just the common sense of an observer who scrutinizes as closely as a doctor. In the winter, a controlled drainage system for cleaning the banks essentially turns the structure into a dry dock, ideal for seasonal maintenance.
Here to stay – for now
Partly on cantonal land, partly on municipal, the structure is in an administrative limbo, making it the perfect candidate for testing structures that last a long time – but not necessarily forever. We hope to make Genthod a pilot project for creating a "Provisional permit with intent to last" and a new type of "Project-specific maintenance contract" that establishes a conditional trial period in areas where delicate ecosystems and new urban developments must find a way to carefully coexist.
Camille Fauvel, urban architect and lecturer at EPFL's ALICE laboratory
This article was published in April 2023 in three local dailies – La Côte (Vaud Canton), Le Nouvelliste (Valais Canton) and Arcinfo (Neuchâtel Canton) – under a joint initiative between EPFL and ESH Médias to showcase the R&D being carried out at EPFL on advanced construction techniques.



---
---