Technical Workshops at EPFL School of Engineering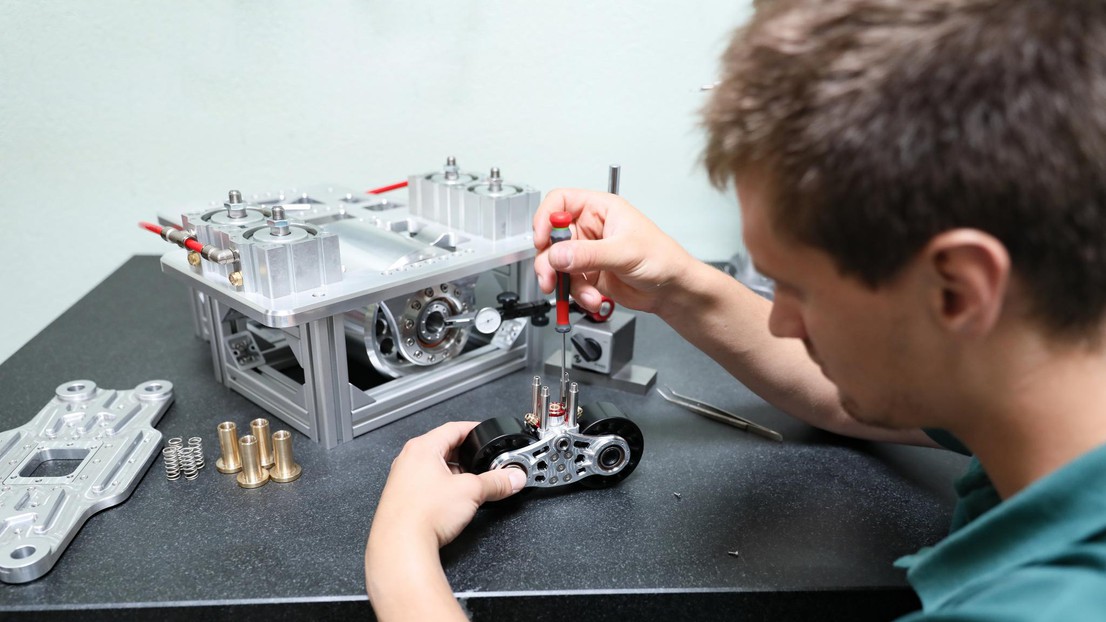 EPFL School of Engineering has five prototyping workshops covering everything from advanced mechanical parts to complex printed circuit boards. The facility, known as the Technical Workshop Platform (PAT), meets the needs of the research labs and gives students an opportunity to rub shoulders with manufacturing professionals during their studies.

The workshops are designed to support teaching and research. They are open to everyone in the School of Engineering, as well as to the rest of EPFL – depending on availability – including for flagship EPFL projects. In addition to hosting hands-on prototyping activities, the workshops are a source of valuable advice that can make a real difference in the design process.
The fully equipped workshops, each covering a specific discipline, span a broad spectrum of expertise:
Printed Circuit Board Manufacturing Workshop (ACI): The ACI workshop specializes in PCB routing, prototyping and manufacturing. It offers a complete service ranging from multi-layer printed circuit routing to double-sided circuit manufacturing with different substrates, solder masks, metalized holes, and various surface finish types. There is also a self-service lab where users can manufacture their own PCBs.
Additive Manufacturing Workshop (AFA): The AFA workshop specializes in professional-standard 3D-printed mechanical parts. It manufactures components of different grades using four processes: fused deposition modeling (FDM), selective laser sintering (SLS), digital light processing (DLP) and multi jet modeling (MJM). The workshop also offers sanding, painting and other surface finishing services.
Institute of Mechanical Engineering Workshop (ATME): Alongside conventional precision engineering, the ATME workshop features machining centers (3 to 5 axes) and has extensive expertise in simultaneous 5-axis machining of complex parts. The workshop also has an in-house advisory team and a separate metrology area for 3D measurement and reverse engineering.
Institute of Materials Workshop (ATMX): The ATMX workshop is the School of Engineering's specialized unit for electrical discharge machining (EDM), covering both wire EDM (2 or 4 axes) and sinker EDM. The workshop can also machine ceramics, composites and other non-metallic materials, and is home to the School of Engineering's only water jet cutter.
Manufacturing Sciences and Robotics Institute Workshop (ATPR): The ATPR workshop focuses on the production of micro-mechanical complex parts. It also houses a diamond turning machine, shared by several laboratories, for high-precision surface machining. Other services include laser cutting and a self-service conventional machining area.
The Technical Workshops are an invaluable source of cross-disciplinary expertise for students and researchers at the School of Engineering – and the wider EPFL community.
---