Teaching Information Security and more at EPFL Middle East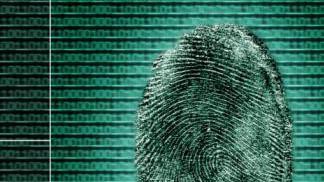 Ras Al Khaimah UAE - EPFL Middle East successfully delivered the first short course in its 2010 Executive Education Program. The course was delivered in the new Ras Al Khaimah Campus on October 11-13.

Information Security and Privacy is one of the most important aspects of business today. Participants at EPFL Middle East Executive Education Classes earilier this month were introduced to policy considerations of cybercrime, Information Security Risk Management, e-Identity, Wireless Security and Information Security perceptions in business and government environments. Participants were made aware of the importance to consider security aspects in the design of solutions rather than as a reaction to an event.
"The course opened my eyes on many security threats and I would recommend attending future events at EPFL Middle East," said Mazin Hamad, an IT Engineer from MBC Group Dubai.

The course was delivered by visiting Swiss Lecturers and represented a balance of academics and practitioners. Among them were "White Hat Hackers" who are a valuable resource in understanding IT security. The sessions were enhanced and moderated by Professor Matthias Finger, Director of Executive Education at EPFL Middle East. He is a specialist in transformation of network industries.

Professor Finger confirmed "UAE companies are just as concerned by information security as all other companies operating in an increasingly global environment; IT and the internet make companies more vulnerable as Cybercrimes are growing throughout the world. This course presents innovative solutions to be protected from such behavior."

The Executive Education Program will deliver two more short courses by the end of 2010, Transportation Modeling and Sustainable Energy Technologies & Systems. The Dean of EPFL Middle East, Franco Vigliotti explains the vision behind EPFL Middle East's Executive Education Program and how that applies to UAE industries.

Vigliotti said, 'These short courses, alongside with graduate research projects we conduct in partnership with companies, are part of our effort to transfer technology and share experience between the academic and professional environment. Our instructors bring the research and economic perspectives, in a stimulating and enriching multidisciplinary environment. Participants come from diverse economic and industrial sectors, and have different backgrounds.
They are exposed to and share of research results, new technologies, and compelling ways to apply all of these in their own field. Their experience in the courses goes beyond simply receiving instruction: they engage and get to see their markets from different perspectives; they share mutually beneficial experience and extend their professional networks".

EPFL Middle East is a collaborative project between Ras Al Khaimah Investment Authority (RAKIA) and the Ecole Polytechnique Fédérale de Lausanne (EPFL), Switzerland. Its mission is the development of leading edge research programs, graduate and post-graduate educational programs (Master's, PhD, and Continuing Education) and practical and innovative technology transfer interfaces with the industrial and economic base in the United Arab Emirates.
His Highness, Sheikh Saud bin Saqr Al Qasimi said "the project will give the Emirate of Ras Al Khaimah and the United Arab Emirates the high-level research and teaching resources necessary for taking on the daunting technological challenges that the Arabian Gulf will face in domains such as energy, environment, construction, and information technology".
For more information contact:
Ms Marianne Tremblay
+971 7 206 96 04

---