"Teachers carry a heavy burden of responsibility"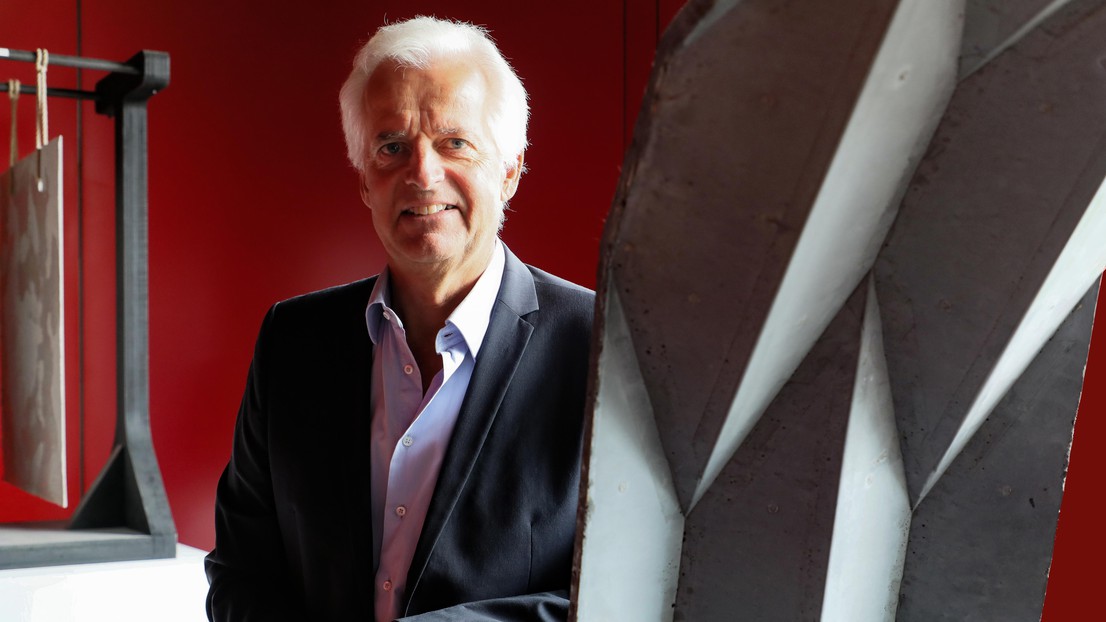 Professor Eugen Brühwiler, who heads EPFL's Structural Maintenance and Safety Laboratory, has been named best teacher in the Civil Engineering section for the second year running.


After over 20 years at EPFL, Professor Eugen Brühwiler's enthusiasm for teaching is still as strong as ever. This specialist in bridges with a cultural heritage, who hails from the Canton of Thurgau, gives three Master's-level classes and one Bachelor's class. After teaching students the theory of structure safety and reliability, he asks them to examine existing works, looking at not just their features but also their history and design – aspects that, he says, most engineering programs don't cover. Regularly called upon as a consultant, he also supervised several Master's and PhD theses this past academic year, including Amir Hajiesmaeil's research into a new type of ultra high-performance fiber-reinforced concrete (UHPFRC). After discussing his background following last year's award, this time around Prof. Brühwiler talks to us about his teaching philosophy.
How do you feel about being named best teacher in the Civil Engineering section for the second year running?
I'm absolutely delighted. It's a real honor!
Do you have any abiding memories from your time as a student?
I'll always remember my first semester at ETH Zurich. I felt like a tiny fish in a very big pond. I was one of 500 engineering students taking the same analysis and mechanics classes. The lecturer's teaching style was like a high-precision machine – he was nearly untouchable.
What makes the ideal teacher?
Teaching is an art: making a complex subject easy for students to digest, keeping them motivated and remaining composed. It takes three things: a passion for your subject, a good dose of ability, and a degree of authenticity.
How was your first foray into teaching?
When EPFL hired me over 20 years ago, I had to develop a new class on civil engineering structure maintenance from scratch. I had a lot of questions at the time. What material should I cover? How would I teach it? How could I make corrosion stains on concrete bridges interesting for my students?
Three months before the first class, I began scouring the literature for course content. I also drew examples from my own research and practical experience as an engineer. For that first class, I chose to focus on the positives – lots of impressive structures and very few pictures of corrosion stains. I wanted my students to come away with a positive and engaging first impression.
What do you like most about teaching?
I love talking to students and spending time with them in classroom. It's also satisfying to see them taking the course content on board.
Why do you think teaching matters so much?
Teachers carry a heavy burden of responsibility. Engineering is an exciting but extremely demanding occupation. It's our job to give students the skills and motivation they need to succeed.
What changes did you make to your classes this past year?
I made some small updates to my classes. I'd like to do more, but I simply don't have the time to develop lots of new course materials.
What big changes have you observed in the course of your career?
Teaching tools have evolved but, to my surprise, students still enjoy the conventional lecture style. I've yet to embrace digital technology in the classroom. My students still work from paper handouts and use pencils and highlighter pens – just like I did over 35 years ago!
---
---