Swissnex San Francisco highlights LNCO research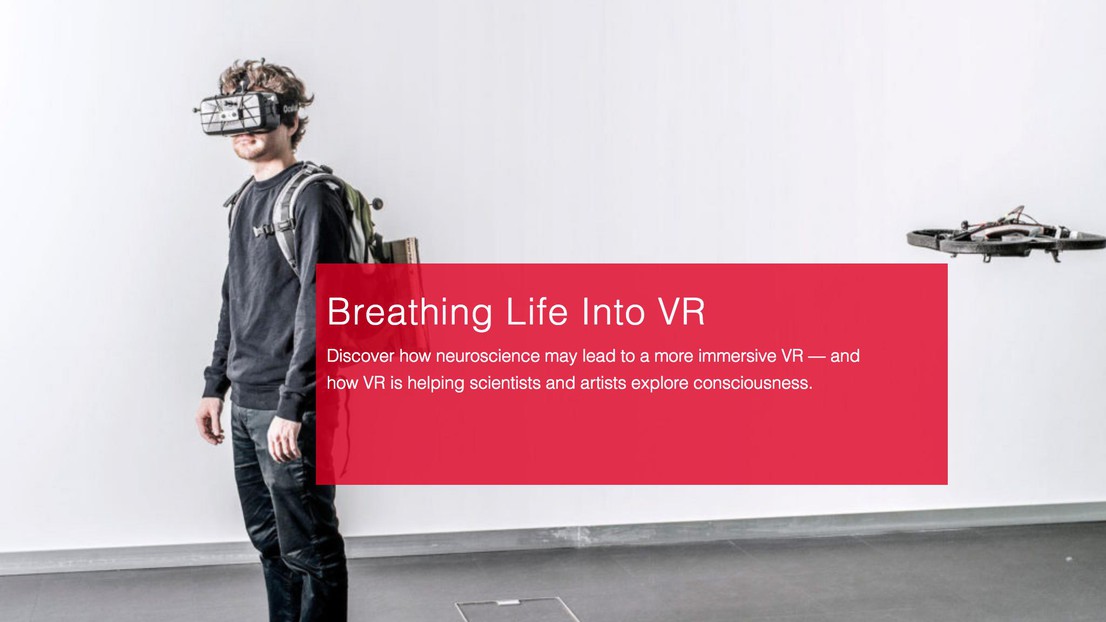 A delegation of LNCO researchers presented their research on breathing and its link with Virtual Reality (VR) and free will during a special event in San Francisco on Feb 6th.

After a keynote from Walter Greenleaf, Distinguished Visiting Scholar at Stanford University's Virtual Human Interaction Lab, we will hear from speakers representing intersections of neuroscience and VR. Our speakers include neuroscientists from EPFL in Switzerland, who will discuss their latest research bringing together virtual reality, neurophysiology, and cognitive science to understand bodily self-consciousness. We will explore the role that our heartbeat plays in perception, how respiration links to action, and how these insights are driving human-computer interfaces. Artist Mélodie Mousset and EPFL scientist Bruno Herbelin will present their collaborative project, "Virandola," a device that transforms breath into a tool for interaction.
All details at Swissnex San Francisco
Funding
Bertarelli Foundation
Prohelvetia
Swissnex
---
---