Swiss video games preserved as part of cultural heritage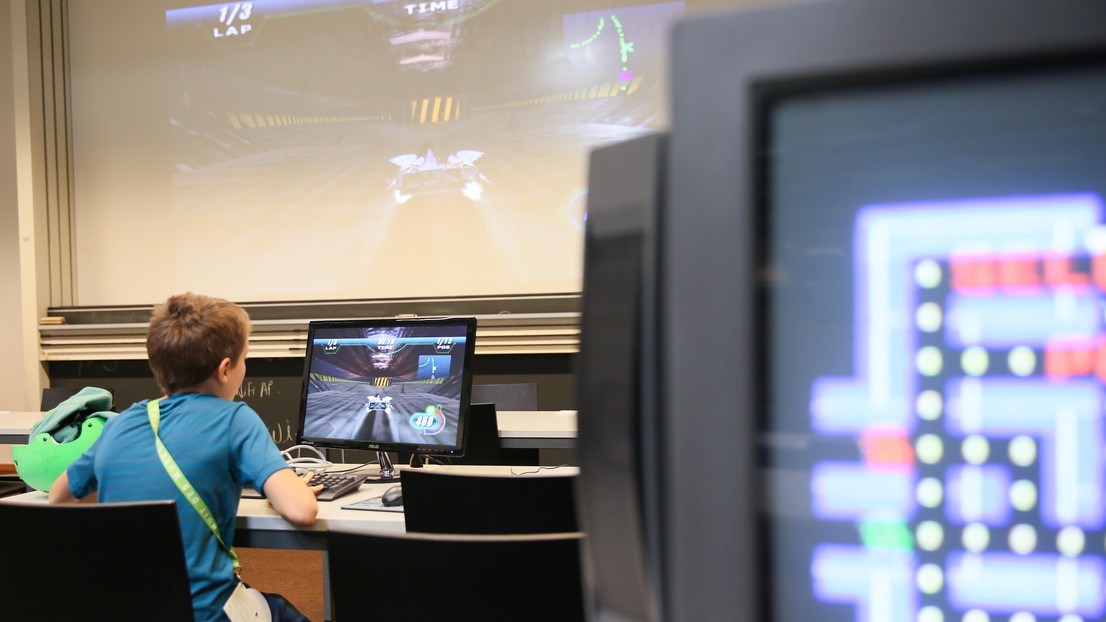 GameLab UNIL-EPFL and the Musée Bolo helped launch a new project, Pixelvetica, that seeks to showcase and preserve Switzerland's video game heritage.

Video games are an increasingly prominent component of popular culture which has begun to gain wide recognition as a form of artistic creation, a social vector, and an economic sector. GameLab UNIL-EPFL (tied to EPFL's College of Humanities) and the Musée Bolo (situated on the EPFL campus) have recently begun work on a new project, Pixelvetica, that will help preserve the distinctive Swiss contribution to the history of video games. This is a collaboration with Atelier 40a, a Bern-based collective of conservation specialists, with support from Memoriav, a network for the preservation of Swiss audiovisual cultural heritage.
EPFL's prominent participation in the Pixelvetica project highlights its strong competence in the management of digital sources. Yannick Rochat of GameLab UNIL-EPFL, explains, "working with the complexity of video games gives us a valuable opportunity to develop broader, transferrable competence in the conservation of native digital objects."
Videogames as unique digital artifacts
Video games are extremely rich cultural objects. They comprise several different elements which each pose distinct conservation challenges. The material interface between the player and the game must be physically maintained. This includes, for example, the data carrier, the machines to read the data, and the handheld controllers. At the same time, the source code must also be extracted and archived on a stable medium, along with metadata in order to ensure long-term traceability.
Yet it is not merely the game itself that must be preserved but also the cultural practices that develop around it. Promoting and distributing a game requires an elaborate commercial apparatus. Once a game has been released, active players also spontaneously construct their own social spaces and systems of communication. Print publications and social media offer a documentary record of these ephemeral commercial and social structures. Written sources thus provide precious insight into the gaming experience and help situate a given game in a specific historical context.
Videogaming joins archival history
In order to work with this complex material, Pixelvetica assembles a multidisciplinary team that unites competence in archival conservation with cultural and technical knowledge of video games. Over the course of the year, the project will establish an inventory of Swiss video game heritage held across different institutions, analyze the cultural and historical significance of this material, and outline practical procedures to support the preservation of Swiss video games in the future. Two public workshops will be held on June 7 and October 25 to discuss the project's ongoing activities.
Examples of iconic Swiss video games
Bact, published by Epistec-System around 1981 for the Smaky 6 personal computer
FAR: Lone Sails, developed by Okomotive and published by Mixtvision in 2018 for all recent platforms
Farming Simulator, developed by GIANTS Software and published by Focus Home Interactive, from 2008 to the present
Speedy Blupi, developed and published by Epistec in 1998 for Windows
Traps'n'Treasures, developed by Nightingale Productions, published by Starbyte Software and Krisalis Software in 1993 for the Amiga personal computer
---
---