Swiss scientific collaboration with Latin America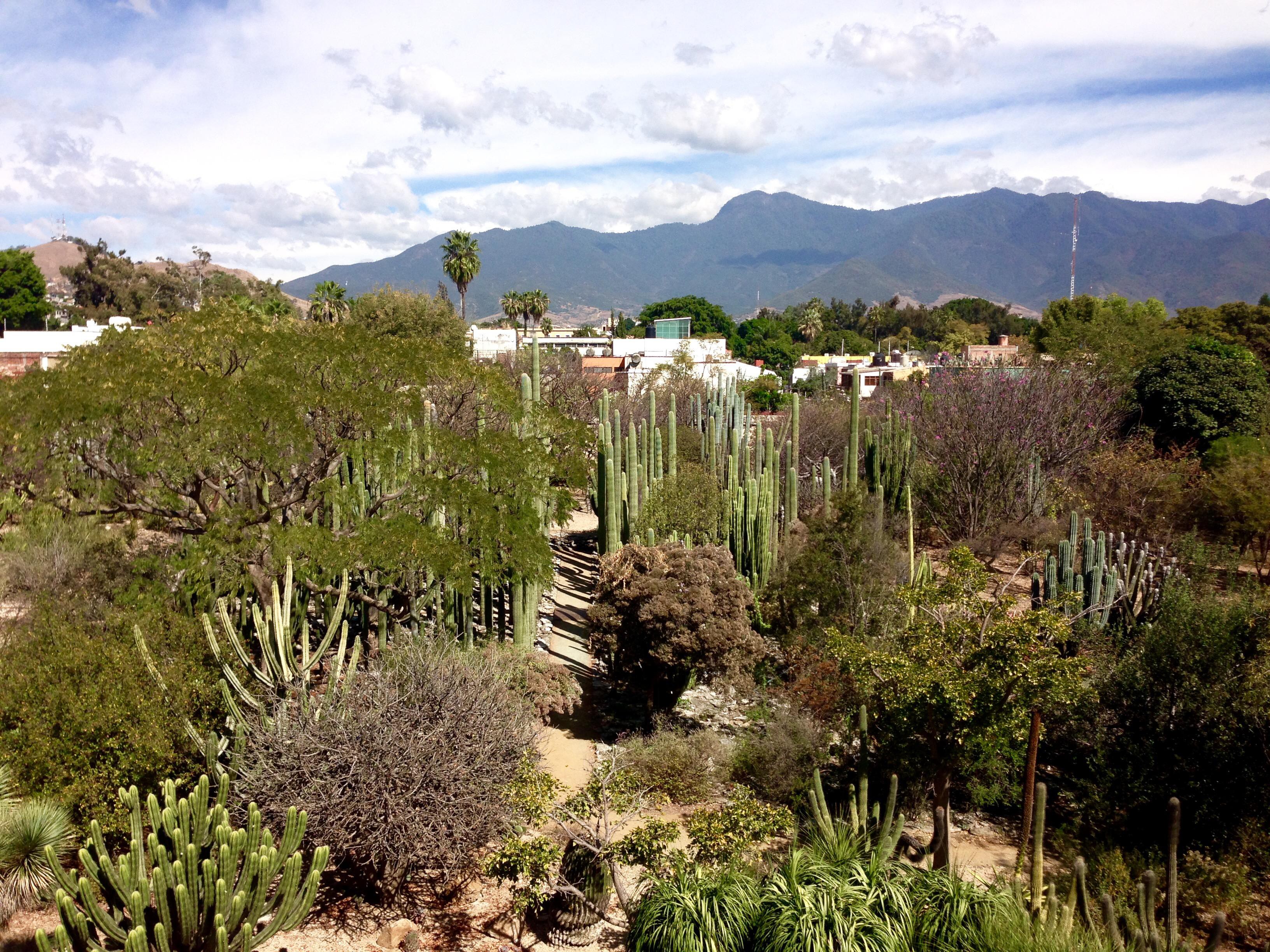 © G. Tejada - Landscape in Oaxaca, Mexico
05.12.16 - The Seminar on Seed Money projects with Argentina, Chile, Colombia, Mexico and Peru held on 17th November 2016 at EPFL, revealed high interest to intensify research partnerships in the region.

Focus countries under exploration
Since 2013 EPFL has been leading exploratory activities with Latin America, aimed at expanding the scope of Swiss scientific cooperation in the form of new strategic partnerships. This is part of the mandate by the Swiss State Secretariat for Education, Research and Innovation (SERI) given to EPFL as Leading House to help increasing the scientific and academic interactions between Switzerland and 5 focus countries: Argentina, Chile, Colombia, Mexico and Peru.
New seed funding
With this aim, the Seed Money Latin America was introduced in 2015 as a new funding instrument offering grants of up to CHF 25,000 to Swiss researchers and their partners in the 5 focus countries. The first call for projects revealed high interest in this kind of cooperation, with a total of 119 proposals received from 25 Swiss institutions. 28 projects, addressing a wide diversity of topics, were selected for a total granted amount of CHF 600,000 (8 with Argentina, 7 with Mexico, 6 with Colombia, 4 with Peru and 3 with Chile).
Seminar on Seed Money Latin America
The seminar "Encouraging Swiss scientific collaboration with Latin America: How to take Seed Money projects to the next level?" held on 17th November 2016 at EPFL, brought together 70 researchers and other stakeholders. Roger Swifcz from the SERI explained the strengths of Swiss cooperation with Latin America. Then, research outcomes and collaboration experiences were presented in depth by several granted scholars (from Eawag, EPFL, UNIFR, UNIL, UNINE, UNIZH and SUPSI) and their partners. Stéphanie Boder-Pasche from SNSF and Tristan Piguet from EUresearch talked about funding instruments and discussed the challenges to take these projects to the next level. The seminar was moderated by Nicolas Mora from the Association of Colombian Researchers in Switzerland (ACIS).
Participants embraced this opportunity to generate vibrant discussions on the added value of this cooperation and the confines related to administrative, contextual and financial issues. The seminar confirmed the mutual interest by Swiss researchers and their Latin American partners to work together and stressed the strategic role played by scientific diasporas to promote this. The need for further Seed Money grants as well as other instruments supporting medium-scale projects (those that are beyond the scope of seed funding but which are not yet ready to secure larger grants such as those from R4D, SNSF or the EU), was also highlighted. Finally, the seminar emphasised the need of an advanced involvement from national funding agencies in the concerned countries.
Next steps
The seminar concluded the exploratory activities in the region for the current phase 2013-2016. The main points discussed will be outlined in the recommendations that EPFL Leading House will deliver to the SERI for the next phase. Information on the follow-up activities will be communicated in due course.
More information: http://cooperation.epfl.ch/LatinAmerica
More on EPFL Leading House
As part of Swiss strategy to promote bilateral research cooperation with non-European countries, the State Secretariat for Education, Research and Innovation (SERI) mandated EPFL as Leading House to develop and coordinate bilateral programmes with India and Brazil (since 2008). For the 2013-2016 period, EPFL was also commissioned to lead exploratory activities with Latin America and Vietnam aiming at establishing new strategic partnerships. The activities of the Leading House are managed at the Cooperation and Development Center (CODEV).
Information: http://cooperation.epfl.ch/LeadingHouse
Contact: leadinghouse@epfl.ch