Swiss Post's digital ambitions continue alongside EPFL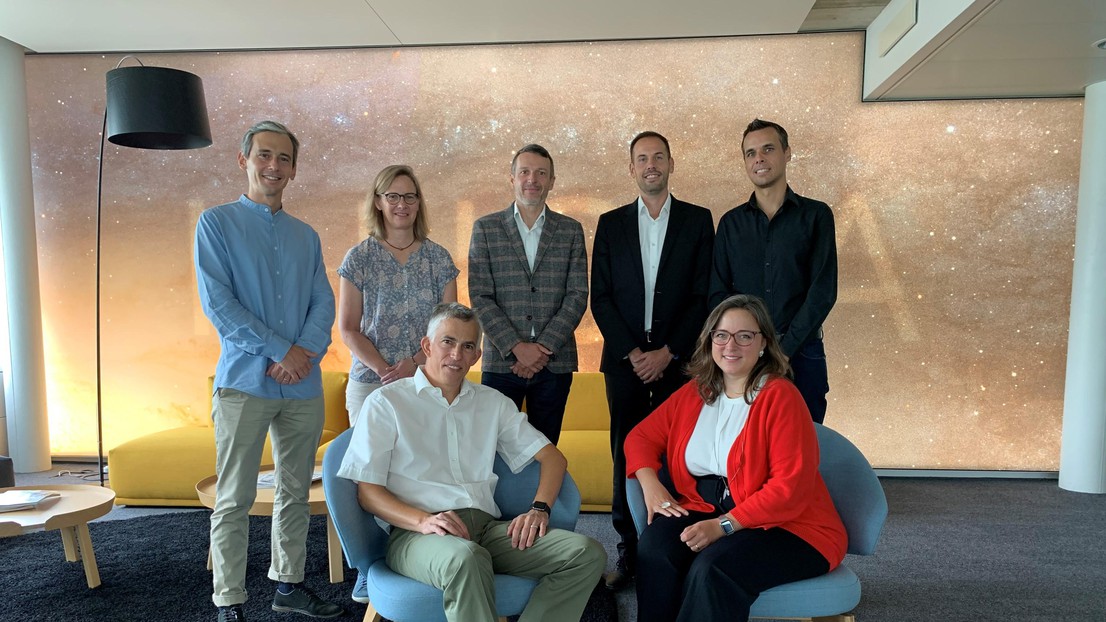 From September, Swiss Post is further strengthening its collaboration with the EPFL ecosystem by joining the partnership acceleration program KNOVA!

Already involved with EPFL, especially with the Center for Digital Trust (C4DT), the Mobility lab Sion Valais, the EPFL FORUM, the Applied Machine Learning Days and the supervision of master's degree internships, the Swiss Post is seeking to accelerate the start of collaborations with the entire EPFL ecosystem by joining the EPFL's one-year acceleration program KNOVA.
The strategic objectives that the company has set in the fields of tomorrow's logistics, electronic patient records, online identity and Mobility as a Service will foster developments and collaborations with start-ups, medium-sized and large companies already located on the campus.
I am convinced that strengthening the collaborations with the EPFL ecosystem and a local presence in the EPFL Innovation Park will open new doors for Swiss Post Group and its digital ambitions, which will lead to strategic projects with high added value for our Business Units as well as exciting investments in start-ups in order to continuously develop ourselves.
Thanks to the desk available at the EPFL Innovation Park, the proximity of the campus will enable Swiss Post to present its challenges and needs to innovation experts more easily and naturally. The EPFL partner will also be able to build its own ecosystem with the skills it iseeks, whether for systems or product development, feasibility studies or research.
This is a real boost to our digital transformation, which will certainly attract more students, as CTO Fabien Delalondre points out:
In addition to the strategic business value created through the formation of these ecosystems focused on our issues and challenges, we also aim to supervise more master's theses and hope to attract many talented people from EPFL. Thanks to our presence on campus, we will be more visible and attractive, especially to these young talents.
Photo from left to right:
EPFL Vice Presidency for Innovation: Federico Matteini (Business Developer); Pascale Van Landuyt (Innovation Mentor – Innosuisse specialist), Robert Giezendanner-Thoben (Director of Industry Affairs) / Center for Digital Trust: Olivier Crochat (Director) / Swiss Post: Fabien Delalondre (CTO and Head of Architecture), Laetitia Henriot (Head of Technology, Strategie & Steering - Member of the Executive Board of IT), Thierry Golliard (Head of Open Innovation & Venturing)
---
---