Successful 2022 EDMT Research Day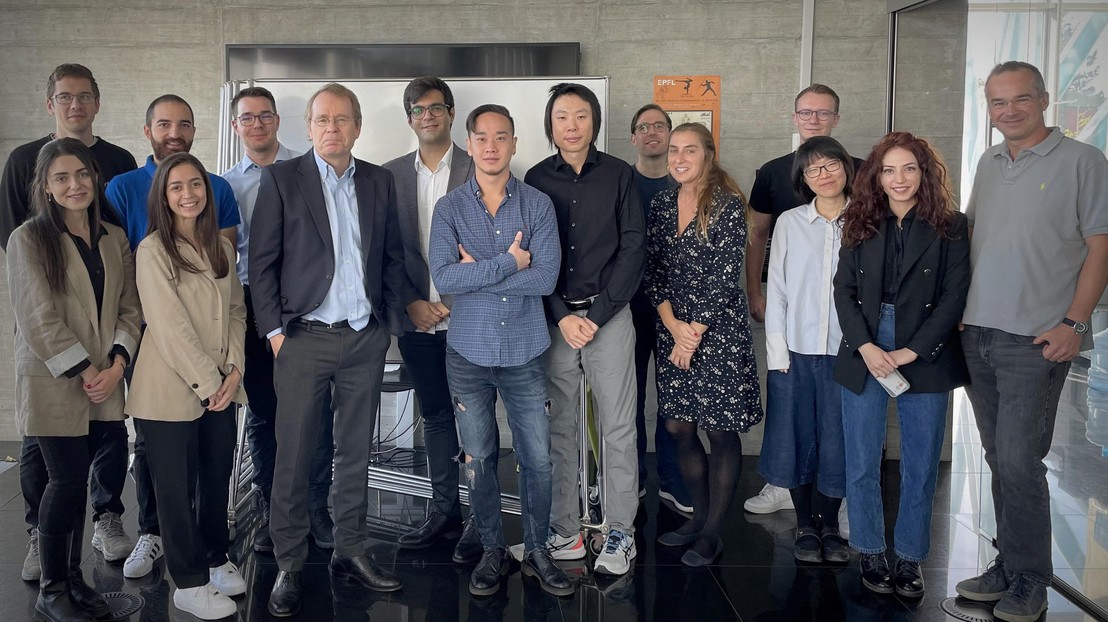 At the conclusion of the annual Research Day, the Doctoral Program in Management of Technology (EDMT) announced its 2022 winners of the Kilian Schindler Excellence Award, the EDMT Thesis Distinction, and a special recognition for the best research-day presentation.

This year's EDMT Research Day, held on October 27th 2022, began over lunch with a warm welcome by the newly appointed director of the College of Management of Technology (CDM), Prof. Rüdiger Fahlenbrach, and the EDMT director, Prof. Thomas Weber.
It was then up to the EDMT students to present their research, in three interactive sessions. Each session started with a round of brief presentations, followed by some Q&A, at which point the presenters invited the audience to their respective posters for individual in-depth discussion. This allowed for intensive feedback from faculty and peers. Participants were asked to each distribute five votes across all presenters, which would determine who would receive a special recognition for the best research-day presentation.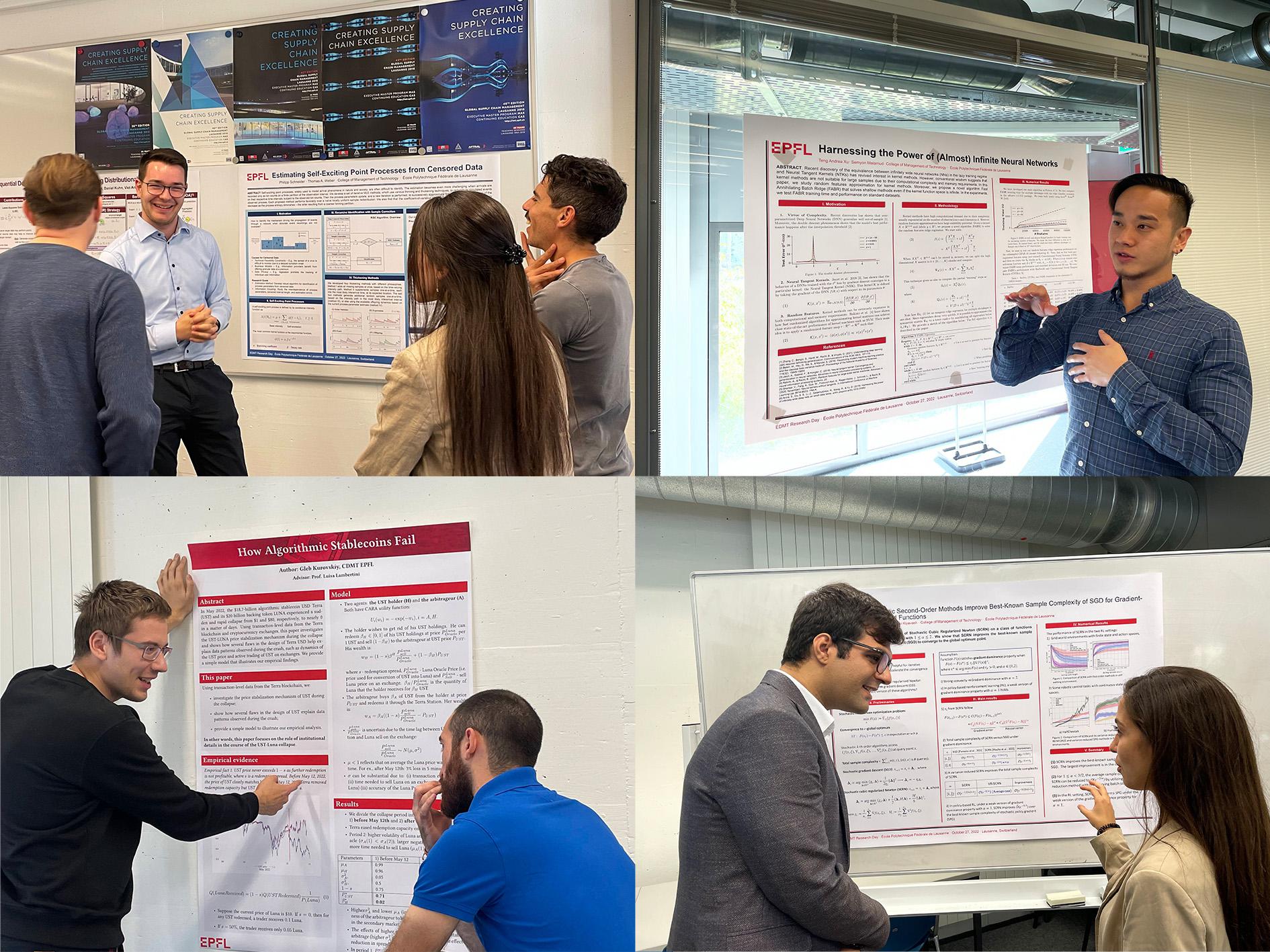 As a specially invited guest, Prof. Daniel Kuhn, the current Editor-in-Chief of Mathematical Programming as well as EDMT faculty, gave a keynote speech on "The Art and Science of Publishing – An EIC Perspective," where he provided interesting insights for the students aspiring to publish in top journals and to have impact with their work.
The official part of the event concluded with the announcement of two academic awards. Dr. Michael Mark, obtained the Kilian Schindler Excellence Award, in the presence of Kilian's father, Eduardo Schindler, who kindly shared some memories of the late Dr. Kilian Schindler, an EDMT graduate in whose honor the prize was named. Dr. Dirk Lauinger received this year's EDMT Thesis Distinction for his thesis on "Vehicle-to-Grid for Reliable Frequency Regulation." The recognition for the best research day presentation went to Bahar Taskesen (winner) and Yanan Niu (runner up), two current EDMT students.
2022 EDMT Academic Award Laureates
Kilian Schindler Excellence Award: Dr. Michael Mark, EDMT Alumnus (OES)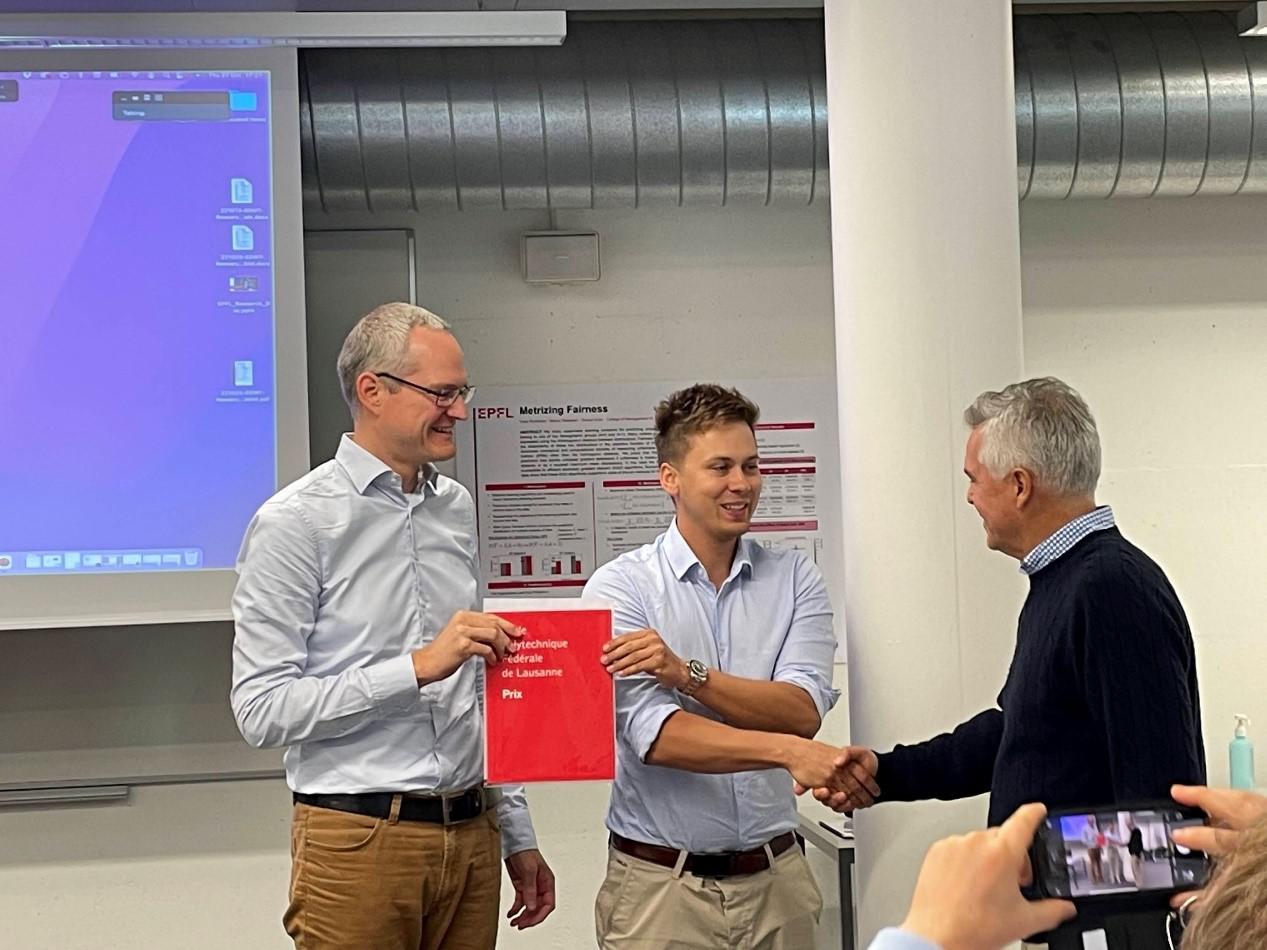 EDMT Thesis Distinction: Dr. Dirk Lauinger, EDMT Alumnus (RAO)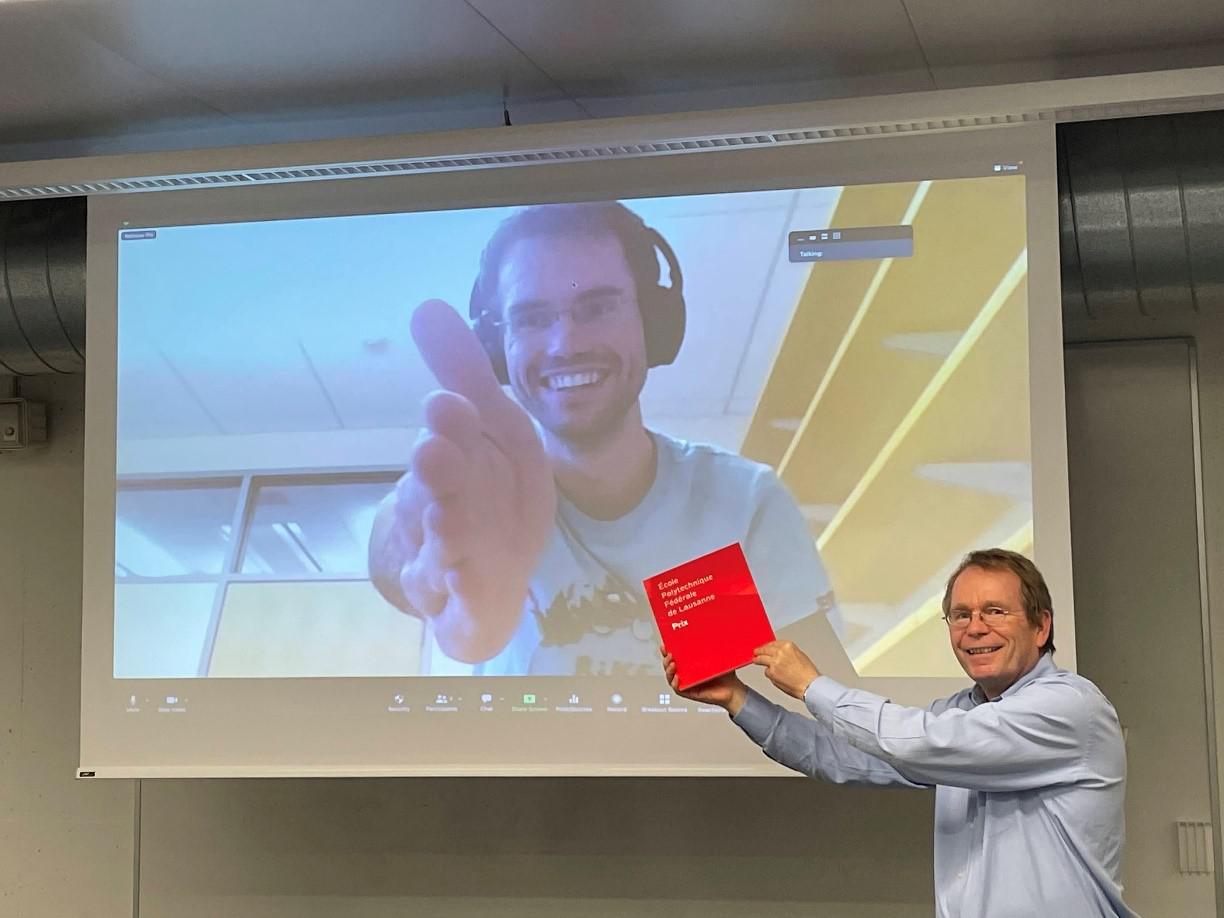 Recognition for the best research-day presentation: Bahar Taskesen, EDMT student (RAO), winner; Yanan Niu, EDMT student (CFI), runner up
PROGRAM OF THE 2022 EDMT RESEARCH DAY
Welcome & Lunch
Prof. Rüdiger Fahlenbrach, CDM Director & Prof. Thomas Weber, EDMT Director
Student Presentations
Yara Kayyali Elalem (TOM)
George Abi Younes (IIPP)
Nicolas Etienne Camenzind (SFI-CSF)
Bahar Taskesen (RAO)
Yves Rychener (RAO)
Teng Andrea Xu (SFI-SM)
Mengmeng Li (RAO)
Gleb Kurovskiy (CFI)
Mohammadsaeed Masiha (BAN)
Philipp Schneider (OES)
Jun Han (OES)
Yanan Niu (CFI)
Atin Aboutorabi (IIPP)
Tianshu Yang (RAO)
Roy Sarkis (CFI)
Featured Faculty Presentation
Prof. Daniel Kuhn, MTEI Director, EIC Mathematical Programming: "The Art and Science of Publishing – An EIC Perspective"
2022 Award Ceremony
Kilian Schindler Excellence Award
EDMT Thesis Distinction
Recognition for best research-day presentation
---
---