Students give a second life to the IOC building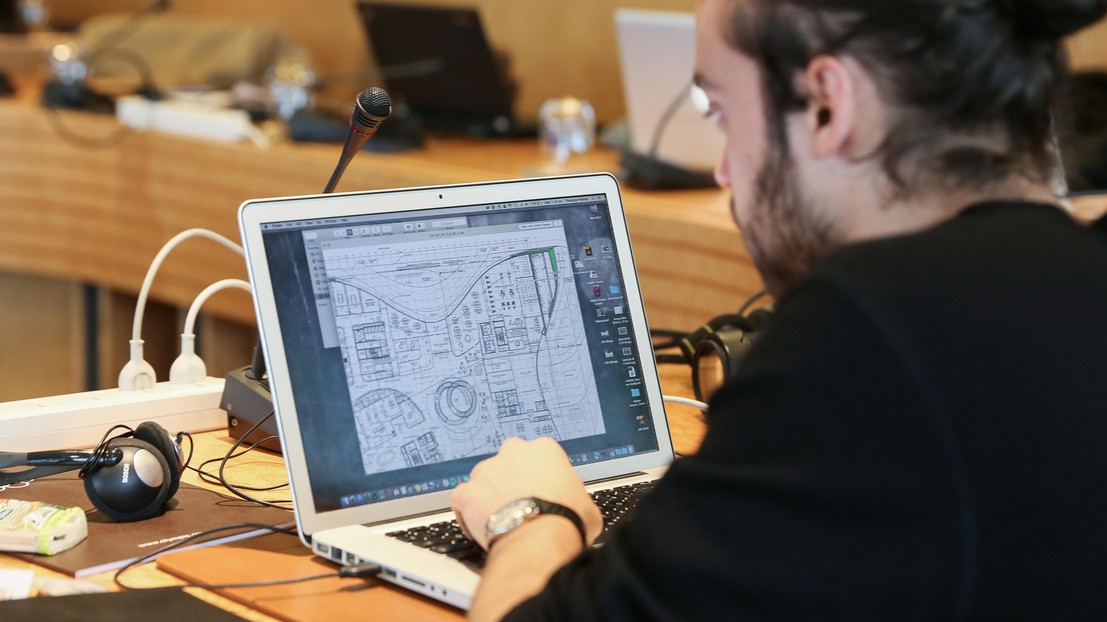 EPFL students have come up with ideas on reusing materials from the old IOC headquarters. Their goal: apply the notion of sustainable development to architecture.

The International Olympic Committee building, soon to be demolished and replaced, offers EPFL architecture students a real-world case study. Students met at the site for a week in early February for the Youth for Reuse workshop, which was organized by Archizoom and EPFL-EAST. They came up with ideas on the potential reuse of the building's materials for the new construction, as well as for the Olympic village that will be built for the 2020 Youth Olympic Games to be held in Lausanne. "Sustainable development and young people are very important to the IOC. This is why we are working with EPFL and bringing students into the search for solutions," said Paula Navajas Ergüín, project manager in charge of sustainable development at the IOC.

Twenty-two students visited the site and examined the old structure from top to bottom before getting to work. "Being able to touch and measure the materials directly is very useful, and it's a great opportunity to get involved in the future of a building with such international influence," said Marie Benaboud, a second-year Master's student. She chose to use parts from the stairways to make a sculpture. Basile Diem is putting together a wooden model representing the posts on the outside of the building. "These parts are iconic, they're the first thing you see when you look at the building. My idea is to reuse them to make spectator stands or streetlights, in order to have both artistic and functional elements for the 2020 games and for Lausanne," said the third-year Bachelor's student.

According to the students' instructors, this behind-the-scenes workshop was 'essential' for the students' education, as it allowed them to assess new strategies of sustainable development in architecture. "By experimenting on a single building, we were able to approach the task very concretely, although, given time limitations, the students were not always able to see their ideas through," said Professor Martin Fröhlich. "But the main thing was to come up with ideas." Another objective of this workshop was to raise public awareness of our ecological footprint. "We want to get people talking about reusing and recycling materials and encourage them to come up with creative solutions combining art and function: two areas that do not normally intersect," said Valentino Vittaca, from EPFL's Laboratory of Elementary Architecture and Studies of Types.

The results of the workshop, including examples of materials, models and photos, will soon be put on display at EPFL.
---
---