Startup Champion Seed Night: 10 years of discovering new talent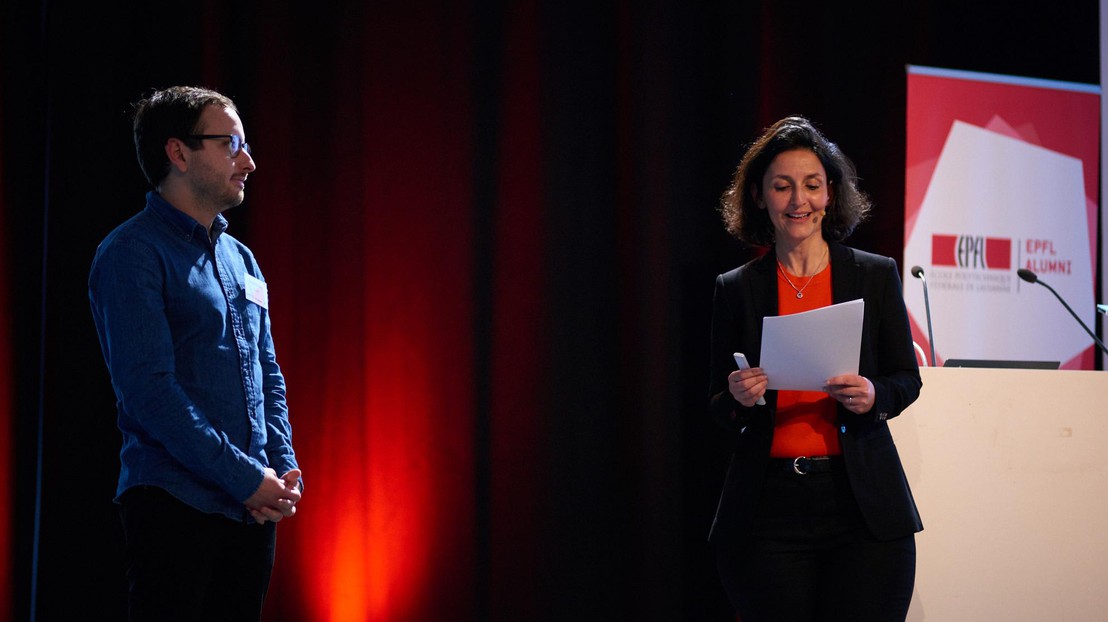 The 10th edition of Startup Champion Seed Night is taking place this Thursday, 29 April 2021. Nicolas Durand, CEO of Abionic – an EPFL spinoff that specializes in rapid testing based on nanofluid technology – looks back on his involvement in the competition's first edition in 2012 and how his company has developed over the past decade.

In 2012, you were part of the first edition of the Startup Champion Seed Night. The 10th edition is being held this evening, organized jointly by the EPFL Alumni Club, EPFL's Vice Presidency for Innovation, and Venturelab. What are your memories of the first Seed Night?
When you're launching a startup, every possible opportunity to present yourself to startup experts, potential investors, and the general public is important for acquiring experience. The 2012 competition was a fantastic way to opportunity to "pitch" our message and get feedback in order to improve it. Moreover, as an EPFL spin-off, we wanted to showcase our company in order to raise our profile within the campus ecosystem. We also took part in the Alumni Club's mentoring program (called A3 at the time). This brought us into contact with several entrepreneurs who were further along in the startup process, which was a great help.
Abionic now sells its devices worldwide, has some 50 employees and works out of very nice offices in Epalinges Biopôle. When you entered the competition in 2012, how did you see yourself in 10 years? Did your startup evolve in a way that was different from what you had imagined?
In 2012, my co-founder, Iwan Märki and I, were very optimistic, until we found ourselves up against reality: an environment with a dynamic which is ultimately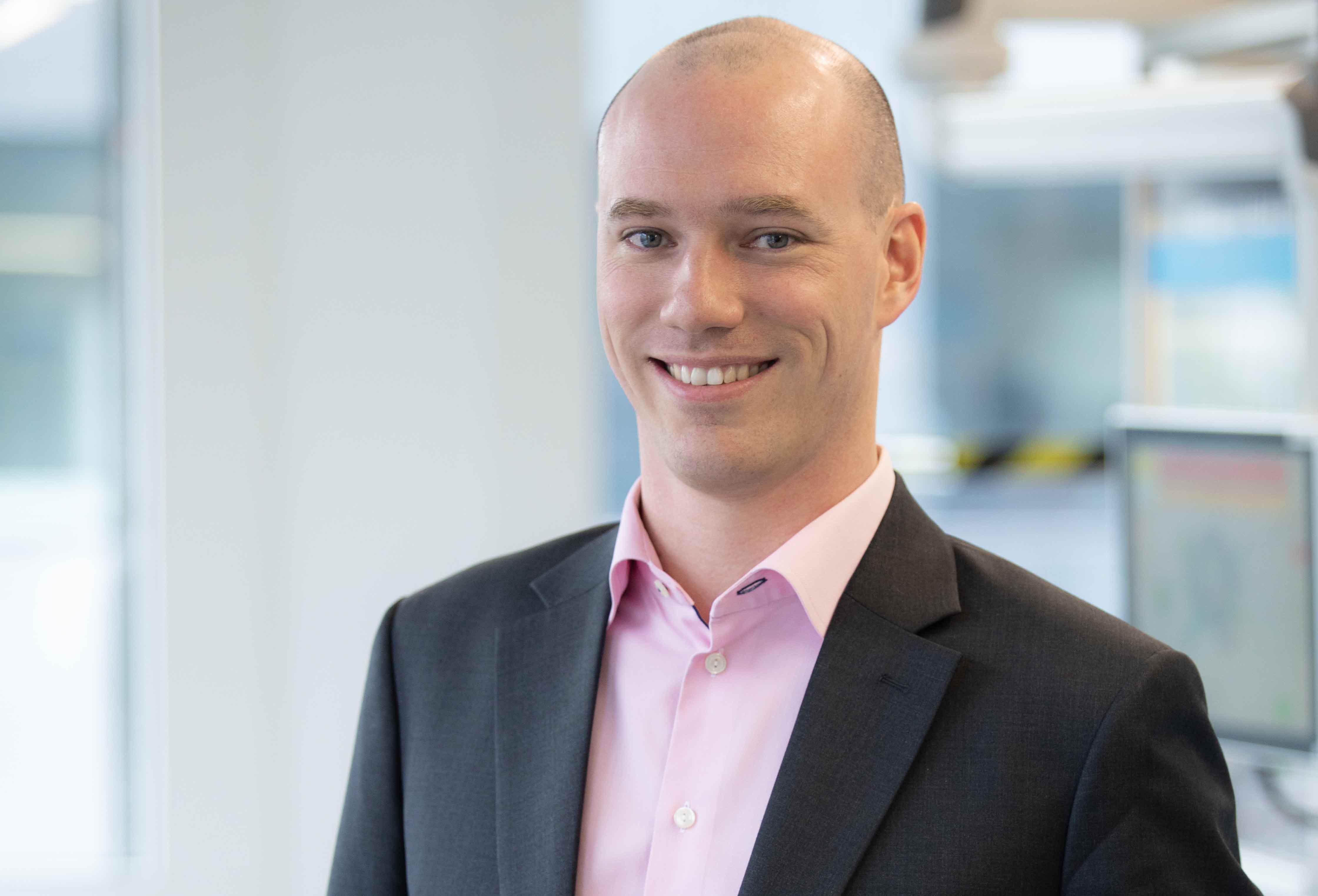 not very favorable to technological disruptions, especially in the medical field. At the outset, everything led us to believe that if we could achieve a miracle by developing this nanofluidic technology, it would represent such a breakthrough in the field of medical diagnostics that the rest would be relatively easy. However, things got tricky when we started looking for investors and for medical centers where we could run pilot tests. The last ten years have witnessed the emergence of a great deal of startup support programs in this region, as well as various mentoring programs. In general, there is now a much better understanding of startups' needs and of the conditions that enable them to grow quickly.
However, we don't operate in one of the latest high-tech fields like e-health, blockchain or big data. In Switzerland, and in Europe more broadly, investors are still very cautious. One of our initial criteria, however, was to be able to grow the company in Switzerland, so we needed to find alternatives in the form of business angels and family offices. We held funding rounds every year but didn't raise as much as we had hoped. Lastly, a combination of factors – including the Theranos scandal (an American rapid diagnostic startup whose managers were indicted for large-scale fraud), an increased administrative burden due to new certification standards (ISO 13485 & IVDR), the Covid pandemic, and the potential collapse of the framework deal between Switzerland and the EU – have increased the challenges for startups like ours.
Do you feel that you could have been better prepared to face the obstacles you mention?
When we took part in the first Startup Champion Seed Night, an entrepreneur who has launched many startups, told me that when starting out, it's better to be young, naive and hopeful. He was right. Of course, you need to be well-trained, well-informed and strong enough to weather the difficulties, but you also need to have a carefree approach regarding how long it takes to reach profitability. Moreover, it is the same for our investors who must show a lot of courage and optimism: the business plan never goes as planned and it often takes a lot of patience.
My passion for aerobatics taught me that it is crucial to stay focused on the next move. If you dwell on a past mistake, you probably won't succeed the next time. The same goes for startups: you need to always keep a cool head and always look to the future.
What' s next for Abionic and what do you hope to achieve in the next ten years?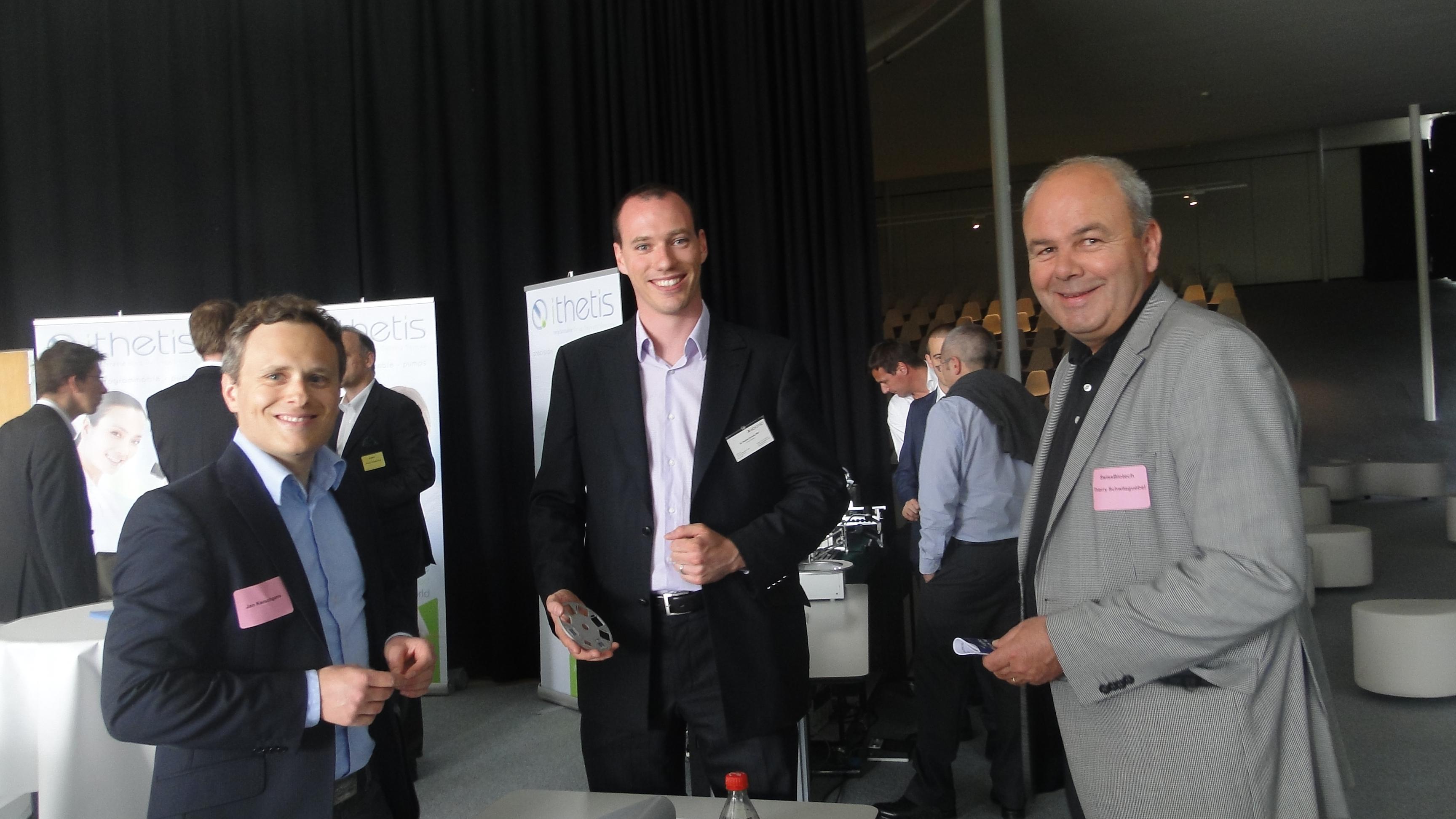 We're still hoping to become the next Logitech [laughs]. Each day, we strive to grow the company and turn it into a big success. Our sepsis test, which gives results in a few minutes as opposed to several hours at present, is doing very well in about ten countries and helps save lives every day. Unfortunately, it's still not widely available in Switzerland, where the medical community is extremely wary. We're also developing a Covid test as well as other diagnostic solutions such as allergy tests. We're currently hoping to set up a major funding round to achieve this, because we're up against multinational pharmaceutical companies that spend hundreds of millions in a single year on new tests. But we have a solid team, well-equipped facilities and fantastic technology: we are poised for rapid growth and demonstrate immense medico-commercial success.
What advice do you have for entrepreneurs who are just starting out, like the ones competing in this evening's Startup Champion Seed Night?
You should interact as early as possible with a network of entrepreneurs who have a few years' experience; this will keep you from making a lot of mistakes. Consultants and experts in various fields related to your business will quickly become necessary. Their fees, however, are not money well spent in a startup's early years. Your primary goal should be to establish best practices quickly and efficiently by learning from those who have already done so. Finally, my passion for aerobatics taught me a lesson that is still valid today: up in the air, when you miss a maneuver in a sequence or it doesn't come off quite the way you had planned, it is crucial to stay focused on the next move. If you dwell on a past mistake, you probably won't succeed the next time. The same goes for startups: you need to always keep a cool head and always look to the future.
---
---