Soviet Asia : how Soviet Modernism met Central Asia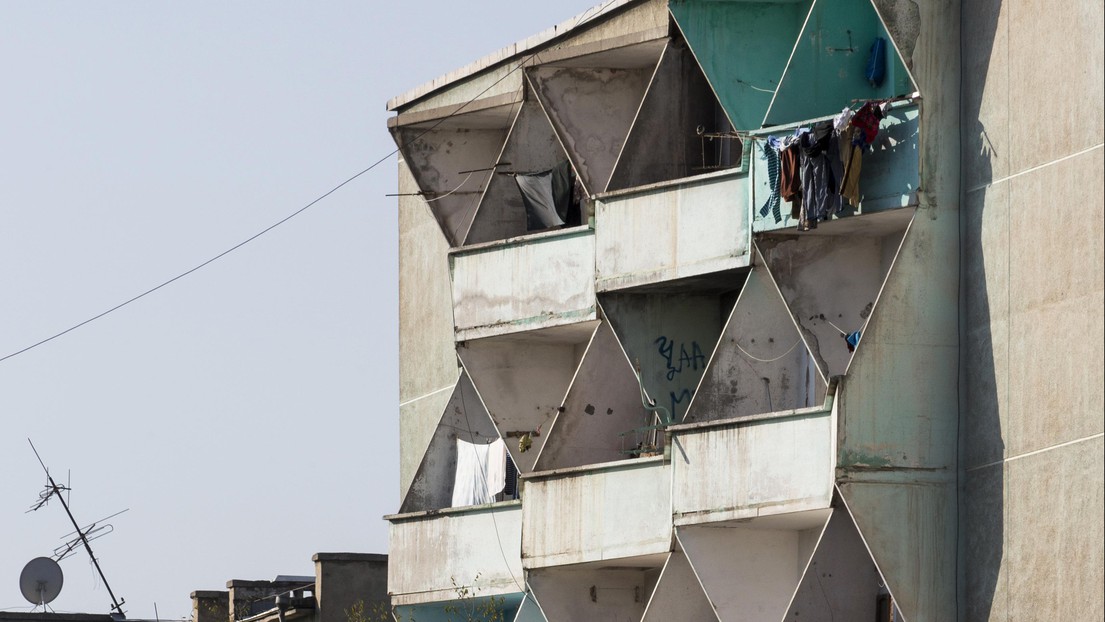 Conférence de Roberto Conte et Stefano Perego dans le cadre de la série Docomomo Switzerland / TSAM



For their project Soviet Asia, the Italian photographers Roberto Conte and Stefano Perego crossed the former Soviet republics of Kazakhstan, Kyrgyzstan, Uzbekistan and Tajikistan, documenting buildings constructed from the 1950s until the fall of the USSR.
The resulting images showcase the majestic and largely unknown Soviet modernist buildings of the region. Museums, housing complexes, universities, circuses, ritual palaces, all were constructed using a composite aesthetic, influenced by socialist modernity as well as Persian and Islamic architecture, with pattern and mosaic motifs connected to the local traditions of Central Asia. Stalin's death in 1953 and the development of technology gave a huge boost to the design and construction of new housing solutions: grey concrete slabs were juxtaposed with colourful tiling and rectilinear shapes broken by ornate curved forms: the brutalist design normally associated with Soviet-era architecture was declined with Eastern and exotic features. Soviet Asia represents an attempt to tell, through images, this peculiar cultural hybridization that occurred in Central Asia in the post-war period, an era in which the rather creative architectural phenomenon known as Soviet modernism, reached those territories and has proliferated up to the implosion of the USSR, creating architectures that are still able to tell us something about a world that no longer exists.
Roberto CONTE (1980) and Stefano PEREGO (1984) began photographing in 2006, initially exploring the industrial ruins around Milan and gradually expanding their interest in different types of abandoned places and architectures across Europe and more. They developed a particular interest for the architecture of the twentieth century: from the rationalist and constructivist avant-garde to brutalism and Soviet modernism.
Together or individually they have made several trips to former socialist countries, in addition to the four countries explored to take the photos published in the book Soviet Asia: Kazakhstan, Kyrgyzstan, Uzbekistan and Tajikistan.
Their images have been published by several media such as Domus, ArchDaily, Designboom and Dezeen as well on
different books, including several PHAIDON publications. Both of them held talks about photography and architecture
at numerous universities, in Italy and abroad.
Tuesday, 25 February 2020
17h30, Project room SG Building
---
---