Sonceboz and EPFL join forces to take mechatronics into the future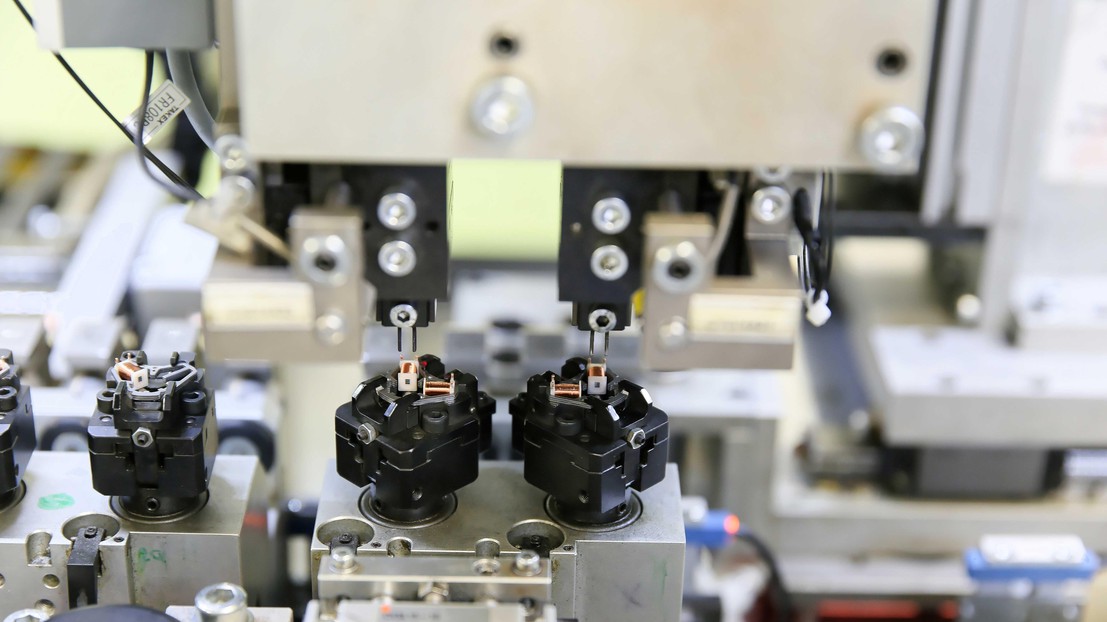 Sonceboz, a mechatronics specialist based in the Canton of Bern, has opened an innovation cell at EPFL Innovation Park. The aim of this partnership is to carry out research projects with EPFL in the fields of mechanics, microtechnology and robotics.

Mechatronics is a fast-growing field at the crossroads of electronics, mechanics and computing. It has applications in both cutting-edge sectors and our daily life: automatic pilots, drones, exoskeletons, home automation, hard drives, medical devices and more. Sonceboz, a Swiss company that is a global leader in this field, launched an innovation cell today at EPFL Innovation Park for the purpose of developing research projects in partnership with EPFL labs.
At the forefront of the automotive industry
Sonceboz is a family-owned business nestled in the French-speaking part of the canton of Bern, a region known for microtechnology and watchmaking. The company produces mechatronic systems called "From Mind to Motion." These are drive motors that transform an electrical pulse into rotary or linear movement. Its products are all made in Switzerland, and certain ones equip half of the cars on the road today around the world. They are hidden in the instrument clusters, the adaptive headlights, the air intake flaps behind the front grille and a large number of actuators on combustion engines. The company, which is a pillar of Swiss manufacturing, generates most of its sales from the automotive industry, but its motion systems are also used in medical diagnostic equipment and medication administration systems.
Under the partnership entered into today with EPFL, Sonceboz's first step is to open an innovation cell at EPFL Innovation Park. The cell, called [email protected], will focus on innovation, incubation and investment. Around 10 Sonceboz employees will eventually work there, next to the offices of PSA – Peugeot Citroën, which, in 2011, was the first company from the automotive industry to set up shop on EPFL's campus.
Exhaust gas and exoskeletons
The research agenda, initially covering a five-year period, already includes an initial wave of projects that will involve several EPFL labs with leading expertise in mechanics, microtechnology or robotics. One project, in the automotive sector, seeks to recover exhaust heat and convert it into electrical energy in order to reduce fuel consumption in internal combustion engines. Projects are also under way in the area of medical technology, including one aimed at developing modular exoskeletons for walking assistance. These projects will be carried out on the basis of a framework agreement between EPFL and Sonceboz that defines the terms of the partnership. Other projects are in the pipeline for the near future.
---
---