Smart helmets to prevent head trauma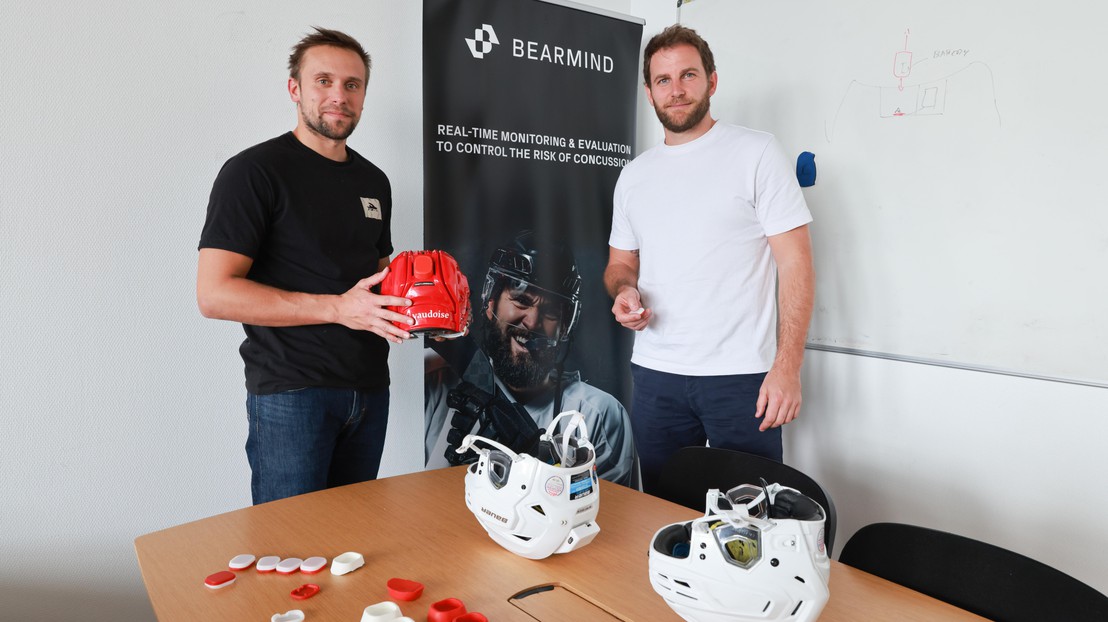 Players may not be aware of the severity of head impacts suffered during a game. Bearmind, an EPFL spin-off, has developed smart helmets that provide a series of metrics enabling coaches to monitor the neurological effects of head impacts suffered by their players. The firm hopes to quickly conquer the US market.

In hockey, body checks are part of the game. Players often use their shoulder, hip or elbow to drive an opponent into the boards so they can steal the puck. While such moves are behind a lot of the action and suspense, they can have serious consequences. The Swiss Ice Hockey Federation recorded 104 concussions among players in the two highest leagues during the 2016–2017 season. Medical care and a few days of rest are usually all it takes for players to recover without any real consequences. But in many cases, the severity of the injury is underestimated because the initial symptoms appear mild. And repeated head impacts that aren't treated properly can cause serious long-term brain damage. Hockey associations are gradually becoming aware of this problem and are seeking solutions, such as flexible dasher boards and better-padded helmets.
Bearmind was founded by two former athletes who decided to apply their engineering know-how to injury prevention. Their smart helmet is equipped with sensors connected to a smartphone app that gives players and coaches real-time information on the strength, frequency and severity of head impacts. Starting next season, the sensors will be integrated into the foam padding used inside helmets in order to serve as pressure detectors. Bearmind has ambitious goals: it hopes to find additional investors for its first funding round, which had already reached CHF 1.3 million by early March, to supply its helmets to US hockey players, and to develop systems for other sports.
Turning foam into pressure detectors
A number of players on two national hockey teams in western Switzerland – the Lausanne and Ajoie Hockey Clubs – are currently using Bearmind's helmets. These look exactly like regular helmets apart from a small oval-shaped device attached to the exterior, although that will change next season. Mathieu Falbriard, Bearmind cofounder and CEO, explains: "We're working with a helmet manufacturer to incorporate our sensors into the foam padding, based on technology we recently patented." These sensors are what will allow the app to relay detailed, real-time information about the force and timing of head impacts.
The technology employs algorithms that Falbriard developed at EPFL's Laboratory of Movement Analysis and Measurement. They compile data from all players wearing the helmets, so that the impacts experienced by an athlete can also be compared with an average. With Bearmind's system, coaches will know if they need to remove a player from a game, change the player's training program or take additional steps to prevent injury or improve performance. According to Tom Bertrand, Bearmind cofounder and COO, "Our goal is for coaches to be able to monitor athletes' neurological condition, just like they already do for athletes' physical and mental condition."
A clinical study with three national hockey teams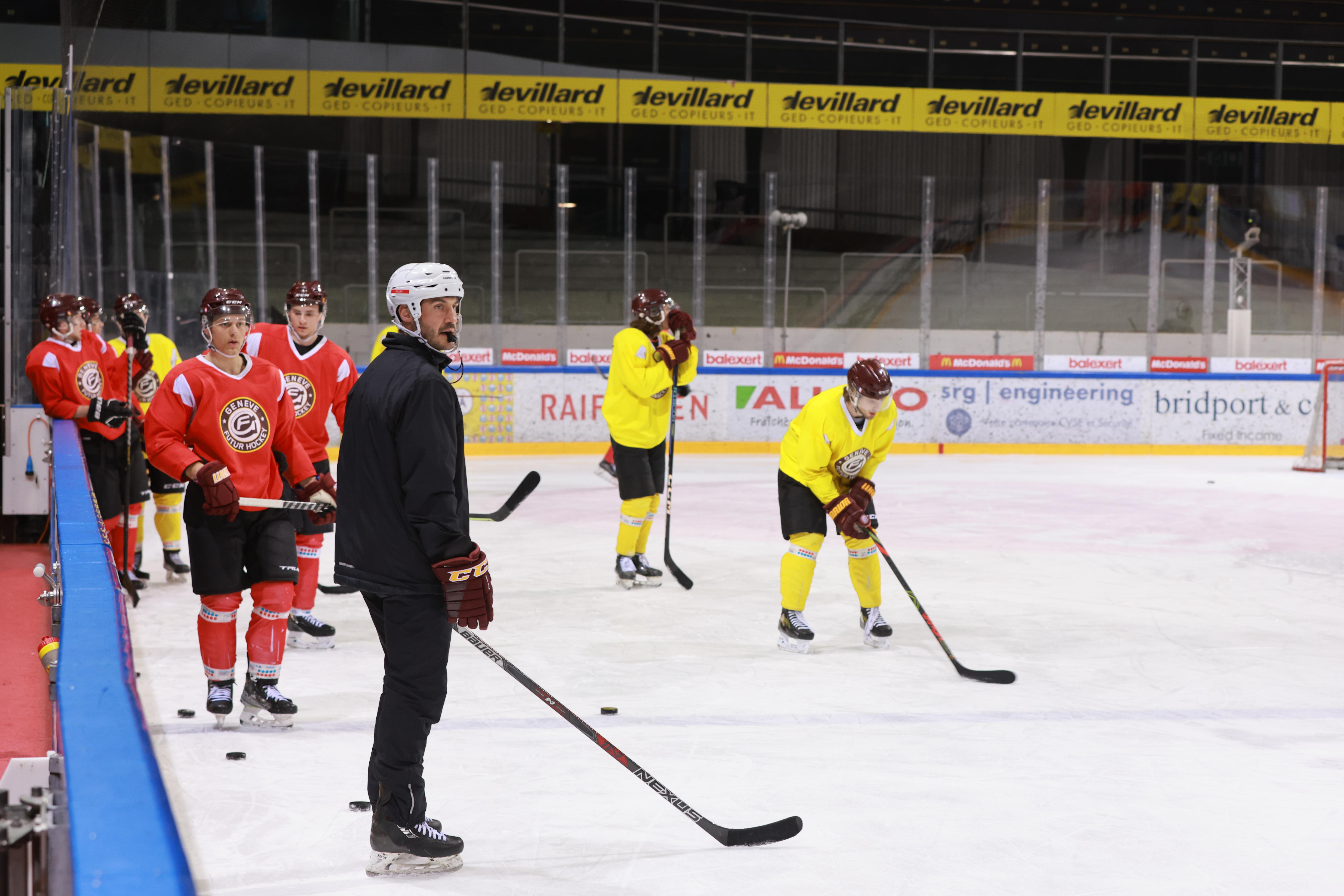 Eric Walsky, who coaches the under-20 hockey team for Genève-Servette, believes head impacts are "a risk inherent to the game." He personally suffered a serious concussion that cut short his athletic career but didn't diminish his love for the sport. Walsky's experience also made him realize that coaches and players often underestimate the symptoms of brain injury, like headaches, dizziness and nausea, and that the long-term consequences can be dramatic. If a brain injury isn't treated properly or if a player experiences additional head impacts before the injury is fully healed, the player can develop chronic traumatic encephalopathy – a neurodegenerative disease leading to severe and potentially lifelong behavioral, mood and cognitive problems. "Athletes often start training and competing again too soon after an injury, and sometimes they're encouraged to by those around them," says Walsky. Smart helmets could help counter that tendency by providing objective data for the short, medium and long term.
Bearmind is currently testing a prototype helmet at Lausanne University Hospital to assess its potential as a medical device, through a clinical study funded by Innosuisse. "We've been conducting regular medical exams of players wearing our helmet, including a functional MRI at the start and end of the season and in the event of a head impact," says Falbriard. "We're also running monthly cognitive evaluations." The first results will be available at the end of this year.
---
---