Seven new professors nominated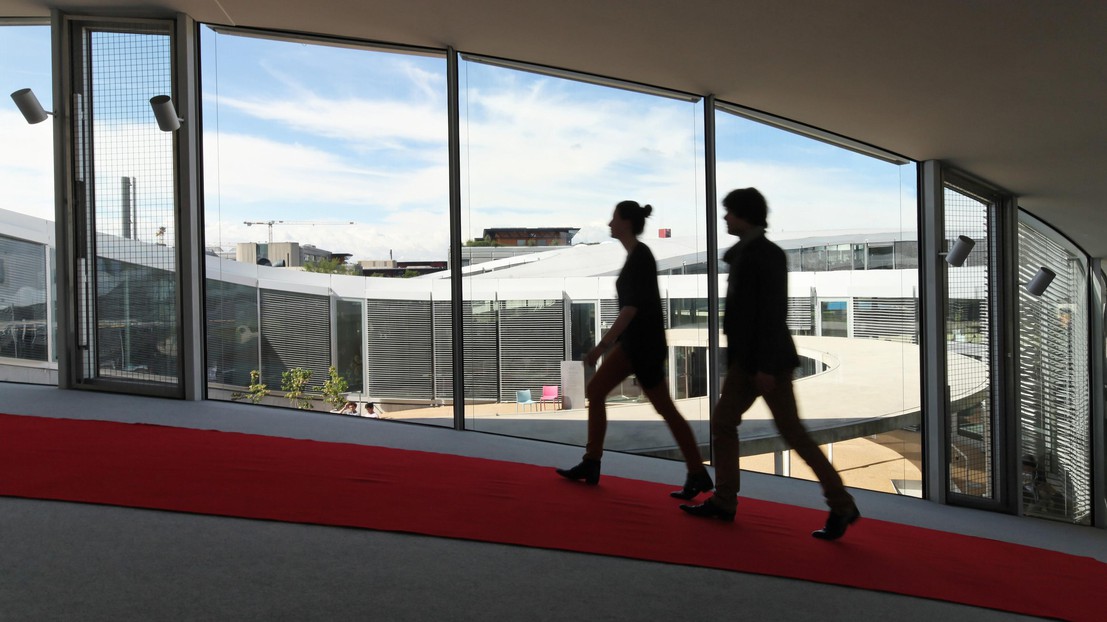 The ETH Board announced on Friday, 13th July 2012, the appointment of seven new professors and internal promotions at EPFL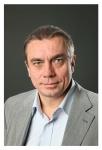 Michael Bierlairehas been appointed as Full Professor of Transportation Engineering at the School of Architecture, Civil and Environmental Engineering (ENAC)
Michael Bierlaire is a recognized expert in the area of intelligent transport systems and in transport planning. He has devoted his efforts to many innovative projects: traffic control systems; the modeling of pedestrian movement patterns; and the estimating of "origin–destination" matrixes using technologies such as GPS and GSM.
In 2006, he created the Transportation and Mobility Laboratory (TRANSP-OR), and then in 2008 the EPFL Transportation Center (TraCE), followed in 2009 by the new ENAC doctoral program: EDCE (Civil and Environmental Engineering).
In Michael Bierlaire's vision, there is an essential and urgent need to put in place new concepts that address transport systems due to the increasing demands for mobility and the corresponding energy consumption.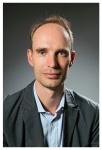 Olaf Blankehas been appointed as Full Professor of Life Sciences at the EPFL School of Life Sciences (SV)
Trained as a physician, Olaf Blanke conducts his research at the interface between neurology, basic neurosciences and technological development. This multi-disciplinary approach brings together, on the one hand, the understanding of cognitive phenomena and important questions concerning cognitive neurosciences, and on the other hand their investigation using innovative instrumentation and methodologies that enable a quantitative approach to this area.
EPFL is an ideal place for this scientific program, that has been integrated in the new Center for Neuroprosthetics, of which Olaf Blanke has recently been appointed Director. Having performed many pioneering studies on the cognitive perception of our body, Blanke has contributed greatly to the way in which the cognitive sciences currently understand the presentation of the "self" in our conscience.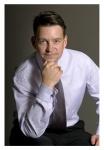 Olivier L. de Weck,an Associate Professor at MIT, has been nominated as adjunct professor at the School of Engineering (STI)
Olivier de Weck is a recognized leader in the area of systems engineering. His research focuses on the way that complex artificial systems – aircraft, space vehicles, cars, printers and critical infrastructures – are designed, and how they evolved over time.
The main emphasis is on strategic properties that have the potential to maximize the value of the life cycle of these products. Olivier de Weck has developed new methods and quantitative tools that take into account ease-of-manufacture, flexibility, commonality and durability, among other characteristics. His knowledge of engineering complex systems will give him many opportunities to contribute to multi-disciplinary activities at EPFL, in particular at the Swiss Space Center.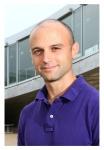 Frédéric Kaplan has been appointed as Tenure Track Assistant Professor in Digital Humanities at the College of Humanities (CDH)
Computing and communication systems have led to important developments in the way that texts are created, archived, disseminated and read. At a time when the "semantic web" is under development, with the goal of making content accessible using metadata, these developments represent much more than just high-tech gadgets. They renew and modify our use of language, the creation of ideas, and – more importantly – how we use knowledge. This phenomenon has given birth to a new area of research and development: the "digital humanities." Destined to develop rapidly, they are already revolutionizing the intellectual and university worlds in the arts, the sciences and literature, as well as the way we use knowledge.
At the crossroads of robotics, developmental psychology and multimedia learning technologies, the objective of Frédéric Kaplan is to develop innovative interfaces in the area of research infrastructures and make them available to users at an international level.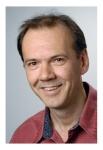 Freddy Radtke has been appointed as Full Professor of Life Sciences at the School of Life Sciences (SV)
Freddy Radtke is an expert in the physiological process of the creation and renewal of blood cells. He studies the biological processes that control the development of lymphocytes in the immune system, and how they are deregulated during the formation of blood tumors. His work has greatly contributed to a better understanding of how intercellular signalling path can reinforce – or on the contrary suppress – the development of a cancer.
His lectures are very much appreciated by the students in the Life Sciences section. One of the reasons for this success is the proximity of his research to clinical oncology, and this cross-disciplinary connection is also reflected in his teaching.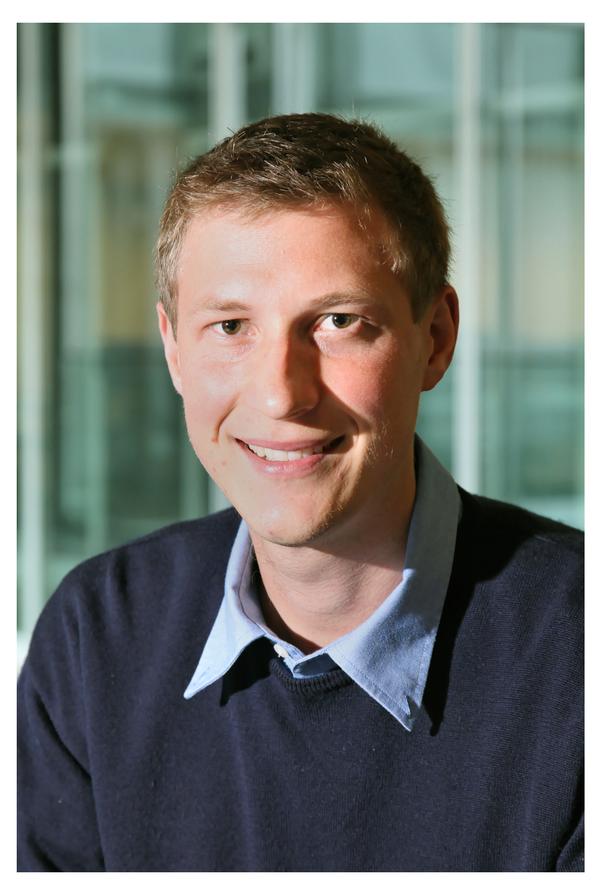 Ola Svenssonhas been appointed as Tenure Track Assistant Professor of Computing at the School of Computer and Communication Sciences (IC)
Ola Svensson belongs to the new generation of scientists working on computing theories to address problems that, until recently, seemed to be out of reach. He applies mathematical principles to shed new light on classical problems--leading to some remarkable discoveries and, even more important, new areas of research.
His research activities are focused on the questions of the complexity of algorithms in the area of combinatorial optimization. This field of investigation is very useful for the engineering sciences. For example, a well-known problem is the so called "travelling salesman problem" -- what is the shortest route a salesman can take to visit all towns -- a much more difficult question than it might seem at first.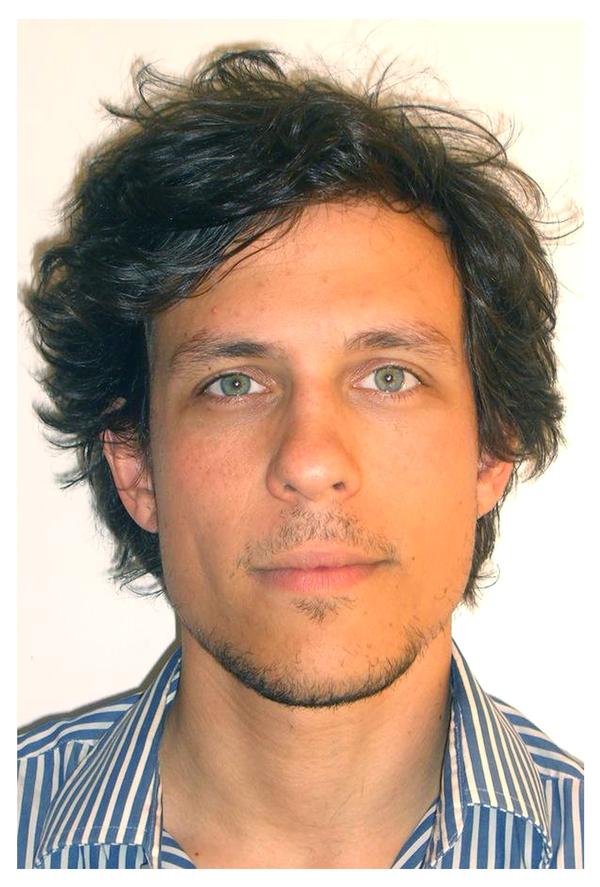 Ronny Thomalehas been appointed as Tenure Track Assistant Professor of Theoretical Physics at the School of Basic Sciences (SB)
Ronny Thomale is an acknowledged specialist in attacking the problem of strongly correlated electrons, which is particularly important in the area of supraconductivity. He has worked on many fundamental aspects of this problem, and has obtained significant results, achieving many breakthroughs. Among his most recent contributions to this discipline is his research into new iron-based supraconductors – called pnictides – which have allowed him to predict a given instability. This has only been confirmed recently in experiments. Ronny Thomale has done pioneering works on the entanglement of quantum phases, in particular the entanglement spectrum for fractional quantum Hall systems and spin chains. Latest efforts of his research also include the investigation of interaction effects in topological insulators.
---