Scientists unlock the secrets of glacier-fed streams
EPFL scientists have been busy over the past two years collecting and analyzing samples from streams fed by the world's biggest glaciers. We spoke with some of the researchers on the project about their globe-trotting adventure. Find out more about it on our brand new longreads website.

To read the whole article and follow the adventure through our longread, click here.
The field scientists working on the Vanishing Glaciers project, supported by The NOMIS Foundation, aren't afraid of heights. They climb to the icy peaks of mountain ranges from the Himalayas to the Alps, equipped with vials, pipettes, thermometers and liquid-nitrogen cylinders (which they've nicknamed Dido and Fido). Their goal is to collect samples of the microorganisms living in glacier-fed streams and bring them back to EPFL for analysis by their colleagues.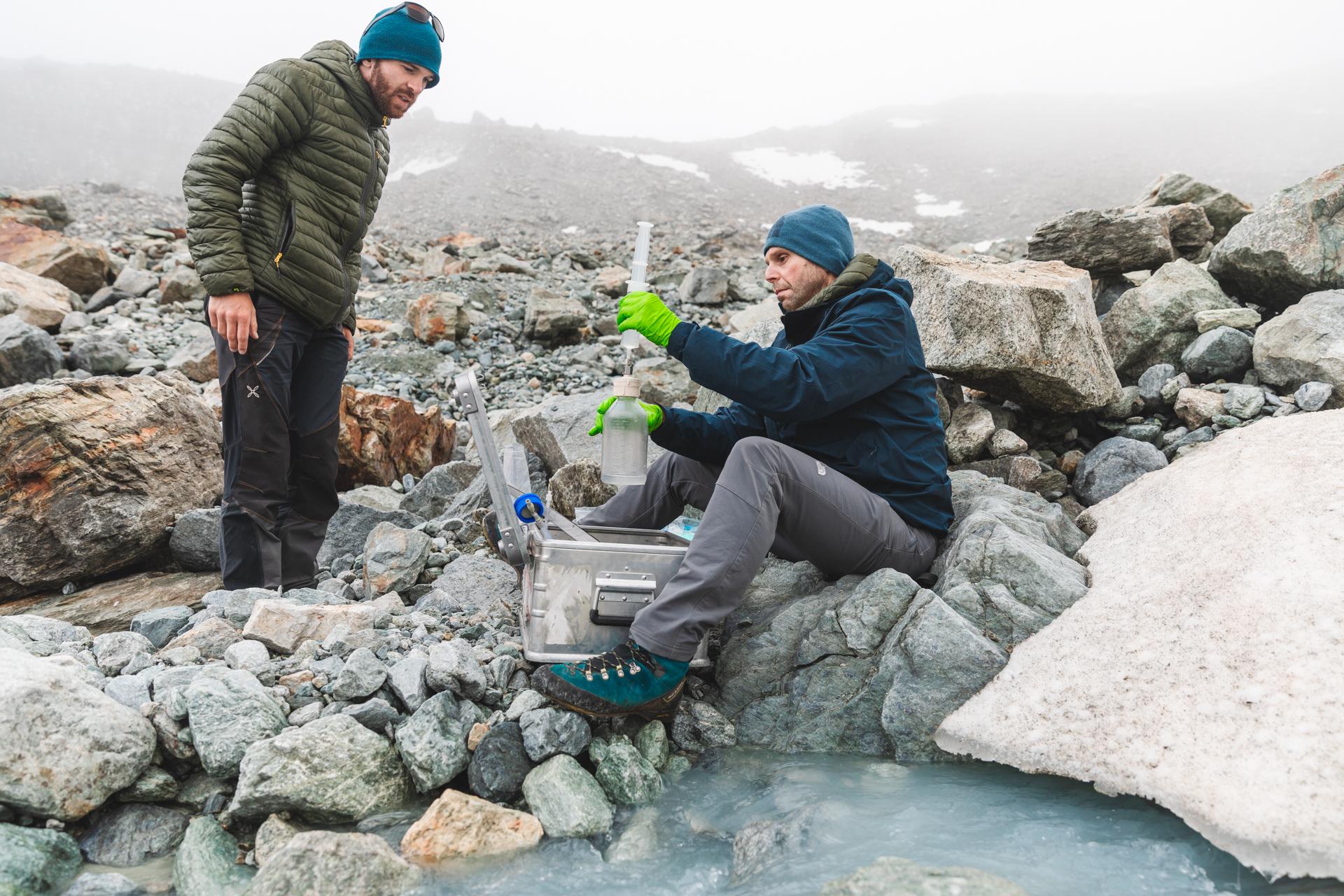 "We need to act now, before it's too late"
As the world's glaciers disappear, they are taking with them well-kept secrets. Glacial melting is one of the most visible signs of climate change and will eventually cause glacier-fed streams to dry up – destroying an important, unique ecosystem.
Scientists at EPFL's Stream Biofilm and Ecosystem Research Laboratory (SBER) are working hard to learn those secrets before it's too late. "These streams drain the roof of our planet," says Tom Battin, head of SBER and the project's lead scientist. "While we know that the planet's biogeochemical cycles are generally orchestrated by microorganisms, we don't yet understand the exact role of microorganisms living at high altitudes. So it's essential that we study their ecosystems and map out what the consequences would be if they disappeared."
Read more here.
---
---