Romain Fleury receives Brillouin medal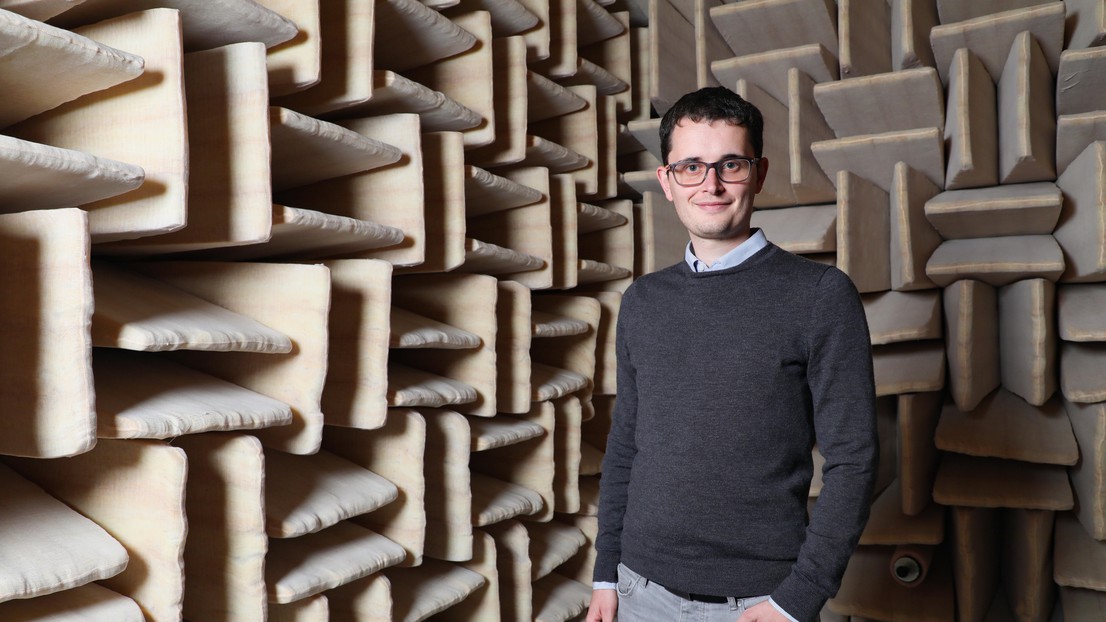 Romain Fleury, head of the Laboratory of Wave Engineering in the School of Engineering, has been awarded the prestigious Brillouin medal for his work on phonon transport.

A tenure-track assistant professor, Fleury received the honor along with his two colleagues, Andrea Alù and Dimitrios Sounas, "for their demonstration of non-reciprocal and topological phonon transport at the macroscopic scale". In physics, phonons are studied as discrete particles of vibrational energy, or sound, similar to the way photons are studies as discrete particles of light.
Fleury's research interests focus on wave physics and engineering, including periodic structures, nonreciprocal wave propagation, classical topological insulators, and active and time-modulated metamaterials. He has co-authored more than 50 articles in scientific journals, including Science, Nature, and various Physical Review journals. He is also the co-founder of Minwave, a company supported by the European Space Agency, selling miniaturized microwave devices based on an invention patented by his laboratory.
The Brillouin medal, awarded every two years by the International Phononics Society (IPS), honors a specific seminal contribution in the field of phononics (including phononic crystals, acoustic/elastic metamaterials, nanoscale phonon transport, wave propagation in periodic structures, coupled phenomena involving phonons, topological phononics, and related areas).
Fleury has been awarded the 2021 Brillouin medal, which has only recently been announced due to COVID. He and his colleagues will receive their awards at the Phononics 2023 conference in England in June. During the award ceremony, they will deliver the "Brillouin lecture".
---
---