RobustNest, an incubator designed especially for Sub-Saharan Africa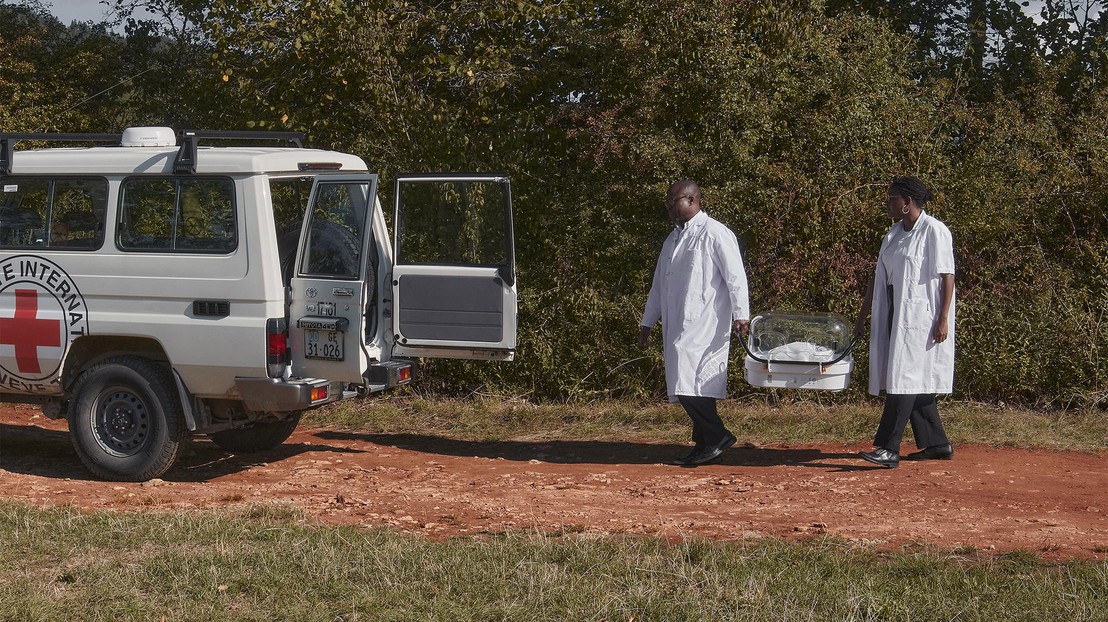 The project designed at ECAL for the GlobalNeonNat project led by EPFL's EssentialTech Center is garnering attention – and awards – at international design shows.

Each year, more than a million newborns in the African continent die of hypothermia in the hours after birth, often due to lack or equipment or equipment failure in the health centers.
Medical equipment in southern countries suffers due to numerous constraints. Temperature, humidity, insufficient electrical networks and lack of training for personnel can all render donated equipment inoperable. The EPFL approach differs. "Creating a solution adapted to this environment means thinking not only about the tool, but also of how it will be used," explains Christine Gaulis, Head of the GlobalNeoNat project at EPFL's EssentialTech Centre. "When developing medical devices, we consider user training, economic constraints, distribution needs, maintenance and repairs."
To make this solution a reality – and offer hope to millions of newborns in Africa and around the world – EssentialTech called upon the expertise of numerous partners: the CHUV (Lausanne University Hospital), the HUG (Geneva University Hospitals), the CPHD (Center for Public Health & Development) in Nairobi, and ECAL/University of Art and Design Lausanne. The Centre will be launching the incubator developed from A to Z to adapt perfectly to local conditions first in Kenya, then in the rest of Africa.
The failure of an incubator can quickly have dramatic results in neonatal care. Just a few minutes or hours can mean permanent lesions or even death for a newborn.
Several hours of thermal autonomy
This challenge inspired the incubator's key innovation, a thermal battery. Made of paraffin, it uses the material's physical properties to store and then progressively release heat. "In this way, we can reach up to four hours of thermal autonomy without any electricity," says Dr. Michel Rochat, the project's technical lead. The thermal battery was developed in collaboration with two cutting-edge EPFL laboratories led respectively by Profs. Sophia Haussener and Véronique Michaud, and by Prof. Christophe Moser.
On top of this innovative core, RobustNest features custom design by Fabien Roy, created as part of his Master's in Product Design Thesis from ECAL/University of Art and Design Lausanne. The device is compact, light, and can be easily assembled and dissembled to ensure all parts can be cleaned and sterilized or replaced as needed. It features an ergonomic, user-friendly interface that uses pictograms to indicate all functions. It is protected by a solid metal hoop that also serves as a handle and can secure the device for safe transport in any car.
The RobustNest prototype was built in compliance with the strictest European regulatory standards. It was recently named the Swiss National winner of the James Dyson awards and, this fall, made the rounds of international design shows where it continues to bring in awards.
Its successful deployment in the field will depend on a current round of fundraising. "Further funding will be critical at this stage," says CPHD Founder Dr. Bernard Olayo, relaying his eagerness to see the project come to fruition. "This project truly accounts for the various constraints in the region, both medical and climatic. This device meets an urgent need in our countries and we can't wait to see it in use in our healthcare centers."


---
---