Rethinking supply chains to cut carbon and sulfur oxide emissions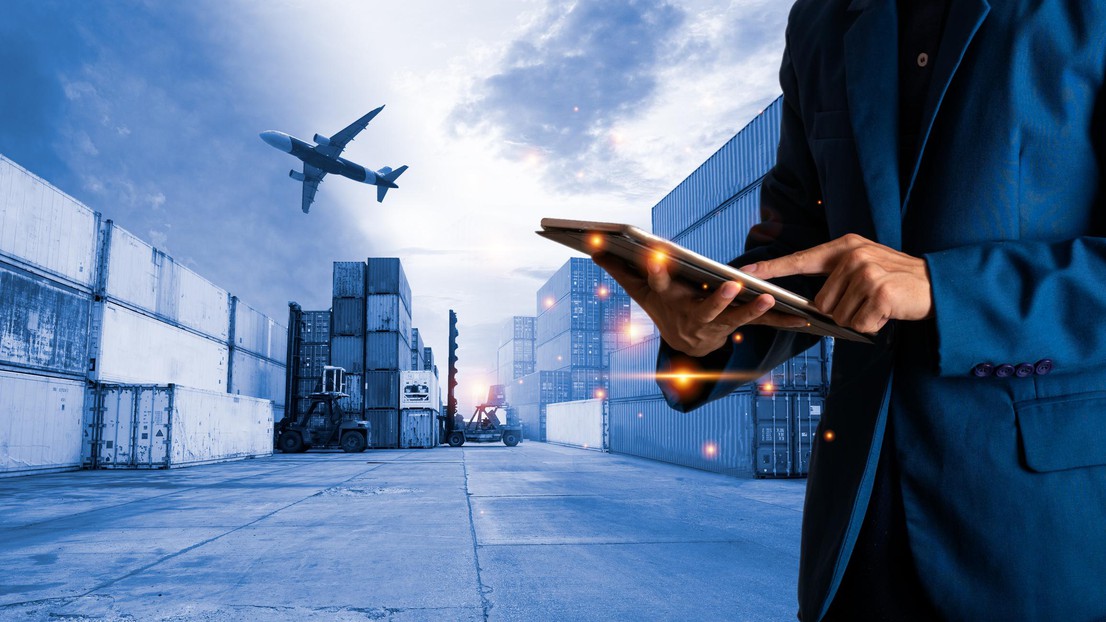 Building a better future by creating supply chain excellence. That's the goal of the Executive Master in Global Supply Chain Management program offered at EPFL by the International Institute for the Management of Logistics and Supply Chain. And the in-company projects performed by program participants show that their novel ideas could considerably reduce CO2 and sulfur oxid emissions.

The International Institute for the Management of Logistics and Supply Chain, part of EPFL's College of Management of Technology, is highly regarded within the supply chain industry and has formed partnerships with Merck, GSK, Ferring, Swatch, Richemont and other companies in Switzerland, in France and around the world.
"One person in middle management can make a difference through their everyday decisions"
"At IML, we believe that individuals can make change happen. Not only as consumers, but also through our roles as employees of large organizations," says Elaine Moran, the executive director of IML. "By promoting effective supply chain analyses, responsible decision-making and collaborative change leadership, we in the supply chain industry can build a better future for our economy, our society and the environment. One person in middle management can make a difference through their everyday decisions. For example, if you manage suppliers or distributors for a large company or even a family business, you have a lot of power."
IML was created in Lausanne in 1990 and then expanded to Paris in 1995 through a joint initiative among EPFL, École des Ponts ParisTech, Aftral (a vocational training provider), and several manufacturing and service companies. "In 2019, we completely revamped our Executive Master in Global Supply Chain Management program and switched it from full time to part time, so that participants could study while remaining in their jobs," says Moran.
The new format also includes specific courses to train participants for the challenges of Industry 4.0 over the next 30 years. "We interviewed professors at EPFL and other universities as well as business leaders and identified three main subject areas – digitalization and harnessing innovation, collaborative change leadership, and sustainable growth – that we wanted to incorporate into our program through a holistic approach."
Sustainability is one of the core issues addressed by the program. According to Moran, customers are increasingly buying only from companies that have adopted socially and environmentally responsible policies. Managers are under pressure to hold onto their customer base and maintain revenue growth while making their operations more sustainable. "An easy way for companies to do this is to take advantage of their in-house expertise, train their employees, and help their managers understand what the different trade-offs are in corporate social responsibility and how to execute change across their value chains," says Moran.
Cutting SOx emissions by 8,000 tons a year at a trading and shipping company
Among the 20 or so participants who began the revamped Master's program in 2019, several graduated in 2020 after completing in-company projects that led to sharp reductions in their companies' carbon footprints and SOx emissions.
Gil Gaussen, the bunker and shipping manager at Chiquita, is one such participant. His Master's project, titled Strategic Approach of an Energy Transition Project within an International Trading & Shipping Company, could drastically reduce his company's SOx emissions. "Chiquita will emit 7,911.375 fewer tons of sulfur oxide each year and generate 7-digit savings in USD versus our competition," he says.
Gaussen signed up for the program because he wanted to obtain a better understanding of supply chains as a whole. "What's becoming more and more important is to have a big picture view of how all the various pieces fit together. And this Master's program gives us exactly that," says Gaussen. The topic he chose for his Master's project is linked to a new global regulation (IMO 2020) that went into effect on 1 January 2020 in order to substantially reduce harmful SOx emissions from ships. "I wanted to explore how this shift to a more ecological way of operating could become an opportunity and even a competitive advantage for my company, rather than a problem."
Reducing CO2 emissions by changing transportation methods
Rafael Hammer, a senior manager of Group Supply Chain Procurement at Ronal AG, is another 2020 graduate of the program. Ronal AG produces wheels for passenger cars and commercial vehicles, and Hammer's project stands to reduce the CO2 emissions from the company's inbound supply chain by almost 10%. "This was made possible by switching to intermodal transportation – that is, using a combination of trains and trucks to carry goods arriving at ports – and by using a multicriteria table focused on sustainability as a decision-making tool for strategic buyers," says Hammer. "The Master's program gave me the know-how and skills to plan and implement supply chain projects at both the strategic and operational levels, all in a very stimulating, international environment." Hammer brought this know-how and these skills back to his company and now uses them in his daily work to make a real difference.
---
---