Registrations for the Spring semester 2020-2021 are now open.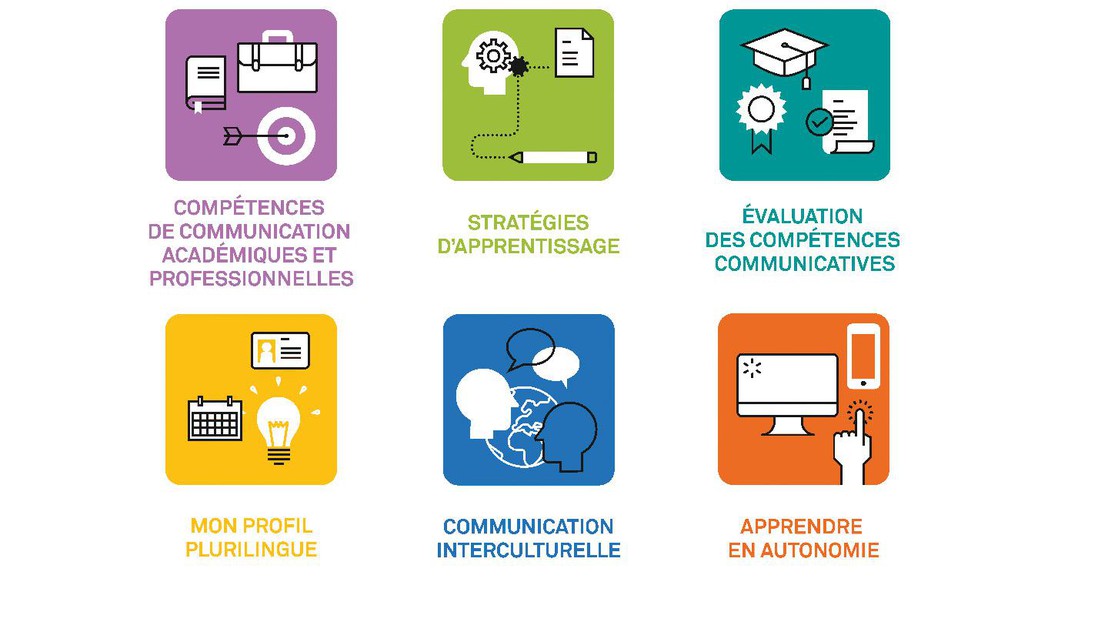 The Language Centre offers classes during the Spring semestrial period 2020-2021.
Register online at langues.epfl.ch before 23 February 2021.
Direct access to registration.

Important information!
Because of the current health situation, our courses will be distance-taught. The concept will remain interactive: an alternation of direct online contact, work in sub-groups (video conferences) and private (individual) study. We use a stimulating and motivating didactic approach, and encourage the active participation of everyone involved. You will receive more precise information when the groups have been formed.
German - English - French - Italian
The Language Centre offers modules:
Integrated Skills - beginner to advanced
Specific Skills - with a focus on writing, speaking, pronunciation, etc.
Exam modules - CAE (Certificate in Advanced English), CPE (Certificate of Proficiency in English), TOEFL (Test of English as a Foreign Language)
Guided Autonomy - Tutor-guided private study in the Multimedia Centre (EMA)
Independent learning - Independent private study in the Multimedia Centre, Tandem
Online registration via our website.
For modules in Chinese, Spanish, Russian and Swiss German, please consult the UNIL Lausanne Centre.
Please contact us for any additional information.
Cenntre de langues EPFL
CE 2 445
Tel.: +41 21 693 22 89
[email protected]
---
---