(Re)build the city differently ?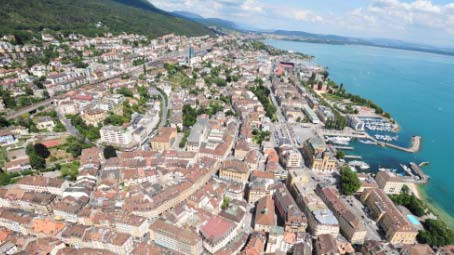 The Laboratory of Architecture and Sustainable Technologies (LAST) is an academic partner of the 6th edition of the Ecoparc Forum. Entitled "(Re)build the city differently ?" and within the celebration of the millennium of the city of Neuchâtel, this forum represents the opportunity to bring together researchers, practitioners and people responsible of public communities to question on the sustainability of urban areas.

The urban sprawl does not only lead to an inefficient use of land and increasing pressure on the landscape, but also towards an increase in infrastructure costs and environmental impacts. Facing such adverse effects, there is a growing consensus to redirect the development of urbanization towards the already built areas, to promote an urban densification process and to aim high performance in terms of ecology.
In an optic of sustainability, this return in town is nevertheless not limited and by far to the only quantitative aspects. In an environmental optimization perspective, as well as sociocultural and economical, this evolution also raises numerous qualitative aspects.
This theme being in the heart of its research activities, the LAST has contributed with great interest to the elaboration of the program of the event. Thanks to the diversity of the researches and examples being presented, the Ecoparc Forum constitutes an opportunity to identify essential issues as well as priority strategies striving towards a sustainable future for Swiss and European cities.
---
---