Professor Lyesse Laloui awarded a doctorate honoris causa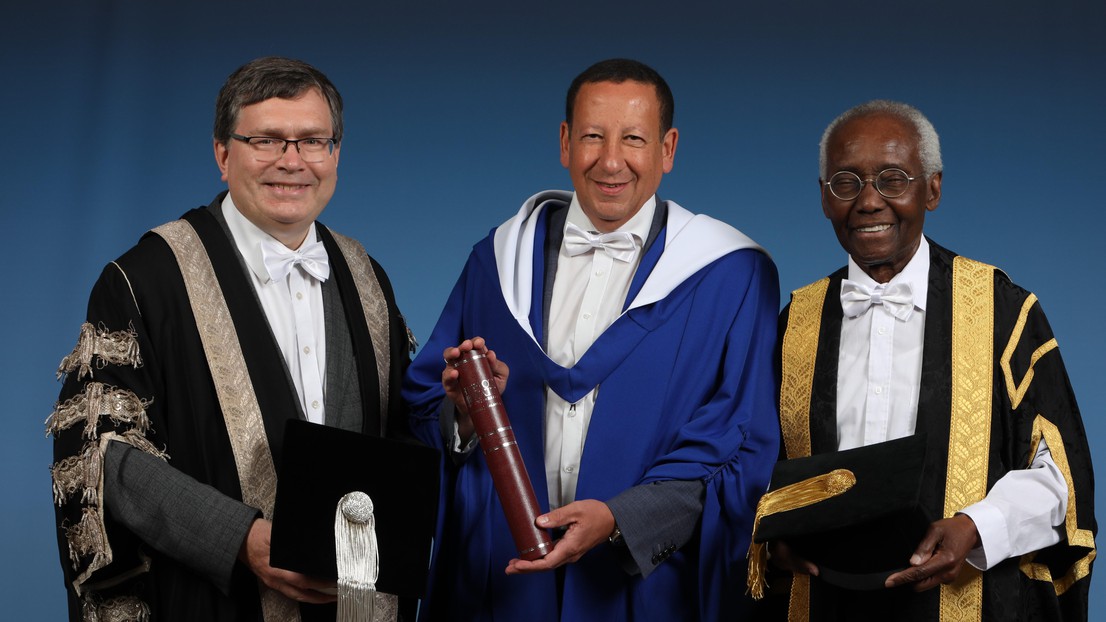 The Director of The Laloui Group has once again been recognized for his outstanding contribution to the field of geomechanics with an honoris causa from Heriot-Watt University in Edinburgh.

Acknowledged as the highest accolade that the University can bestow on an individual, Professor Laloui, EPFL's Chair Professor of Soil Mechanics, and the European Vice President of the International Society of Soil Mechanics and Geotechnical Engineering (ISSMGE), has been recognized for his outstanding achievement and distinction in geotechnical engineering as well as his contribution to the University's mission to create and exchange knowledge that benefits society.
This year marks the 200th anniversary of Heriot-Watt University which is recognized as the world's first mechanics institute and is named after goldsmith and philanthropist George Heriot and inventor, mechanical engineer, and chemist James Watt.
Speaking at the ceremony where he received the prestigious award, Laloui says that Watt's practicality and willingness to experiment and Heriot's desire to aid and educate are key traits he has attempted to bring to his own lab, where he works on geotechnical engineering solutions for some of the world's biggest environmental and energy challenge.
Laloui joins a list of previous recipients including world leaders and royal figures; eminent scientists, engineers, and inventors. He received his honorary doctorate from Hariot-Watt University at a special ceremony marking the occasion on June 20th in Edinburgh.
---
---